Totally Terrific Tuesday Tends To Turn Triumphant!
Totally Terrific Tuesday Tends To Turn Triumphant!
Last Update:
June 21, 2022

Hello everyone here in Wealthy Affiliate!
I woke up around 6 am refreshed and ready to go. The first order of business was packaging a vintage license plate sold on eBay to ship to Colorado!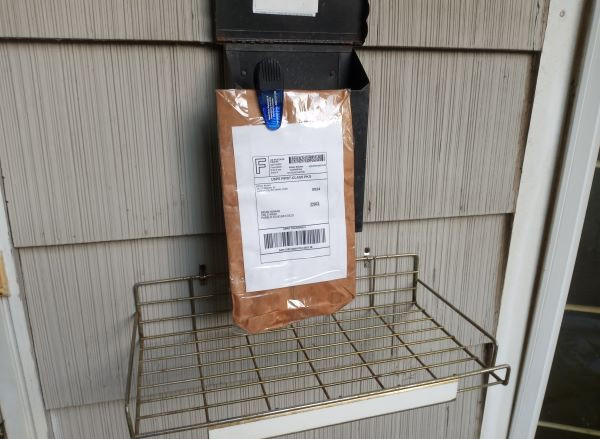 After that was done, I dove into the Wealthy Affiliate Community!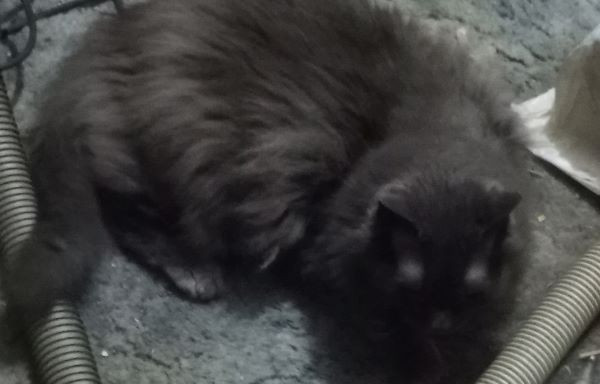 Surprisingly, Kitty joined me during this morning's routine session. While I was doing this, my buddy Kevin, who worked the overnight shift at the railroad, called me as he was heading home.
Then I took a break and went outside and captured images of the new day arriving. It promised to be another hot one.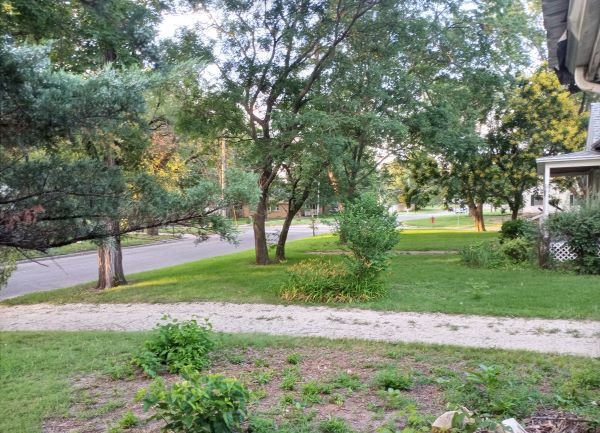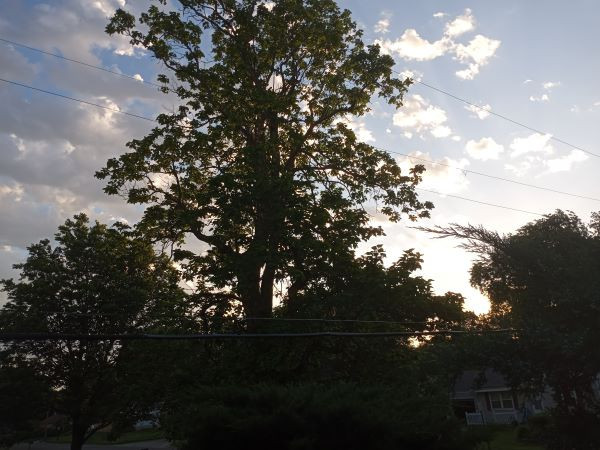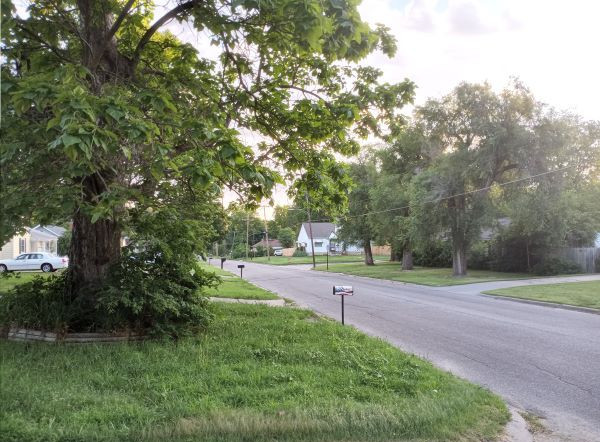 Whoops, wait a minute--this last image featured Humphrey, who stepped in for a split-second as I captured it!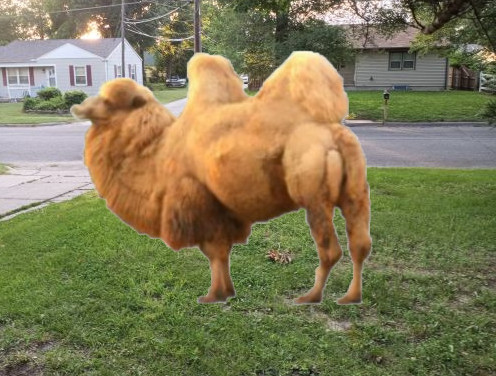 We all know what that means! Another HUMP day is coming tomorrow!
I then went back inside to begin my work on my book promotion website as part of my Wealthy Affiliate research. I got too busy to finish the post that I was working on yesterday, but that was a good thing! I was excited to make some money.

Today, I WILL finish blog post #53 as a portion of my daily Wealthy Affiliate research!
Of course, shortly thereafter, Monica called me. I'm always happy to hear from her. She had hurt her shin after falling off a stool while hanging one of the solar lights on Thursday, and the bruising was getting progressively worse.
I suggested that she go to Alpha care at the hospital. If they deemed it to be serious, they would likely x-ray it to see what might have happened. She had worked all 4 days on it, and the pain and bruising was getting worse.
She called me when she got home, and the doctor assured her that everything was normal--no x-ray required! Thank God!
I rode the motorcycle over the house to mow, since we are supposed to get some much-needed rain late this afternoon or evening, and on into tomorrow morning. I think the brief break from the heat will be wonderful!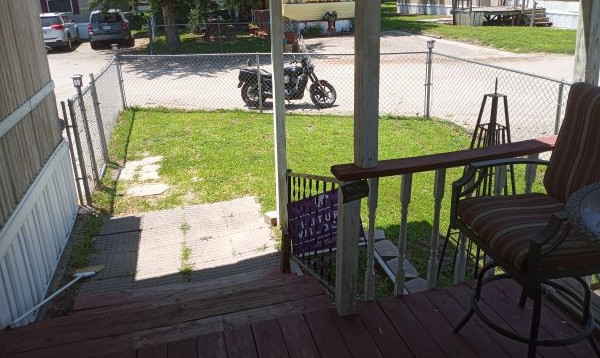 The final result: Front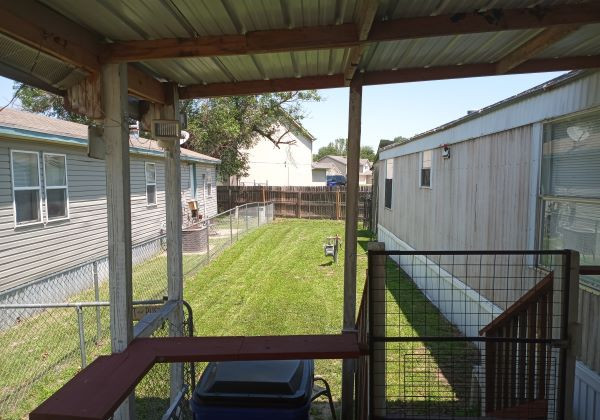 And back! With Monica's leg hurting, I did not want her to have to do this. She stood out on the deck keeping me company as I mowed, and had an ice-cold bottled water for me when I was finished.
I also was able to take a shower, and change into some clean clothes that I still had over there.
She sent me home with two packages of frozen pork chops and a can of coffee too!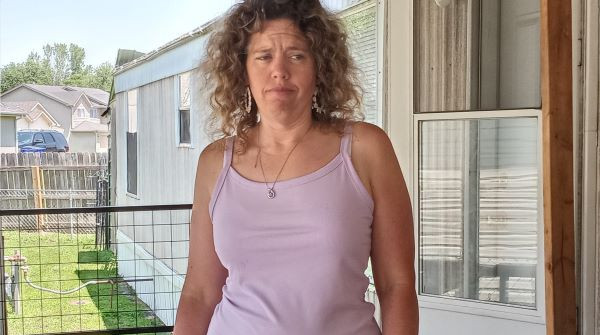 I was happy to see her even if she doesn't always smile. Her and I talked and laughed for a while, and I hope I can see her gain later in the day, but if not, I am happy that we had this stolen time together!
The Blog Dogs were happy to have me back at the eBay house though. They were ready to eat their main meal of the day.
I took a break and watched some TV too--the ceiling fan in the bedroom is a lot nicer!
I'm running another quick errand on the motorcycle before the inclement weather comes. The day outside still does not look too bad. The skies have some clouds, but rain does not look like it is close. We shall see!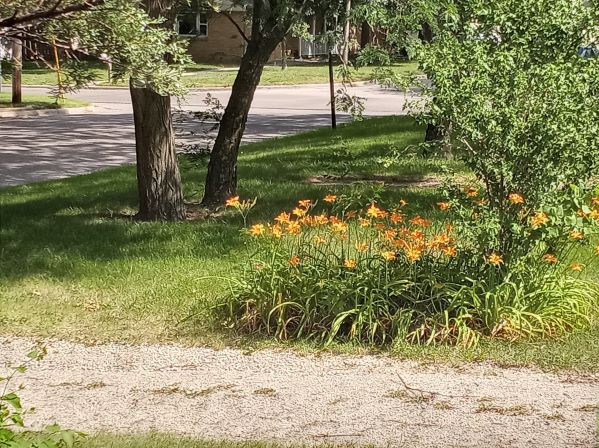 Barring any new work, or seeing Monica again, the rest of the afternoon / evening will be spent on the computer and most likely the phone.
I TRUST THAT EVERY HAD A SAFE AND SUCCESSFUL TUESDAY! I KNOW THAT I HAVE! TOMORROW IS ALREADY ANOTHER HUMP DAY! TIME FLIES WHEN WE ARE HAVING FUN!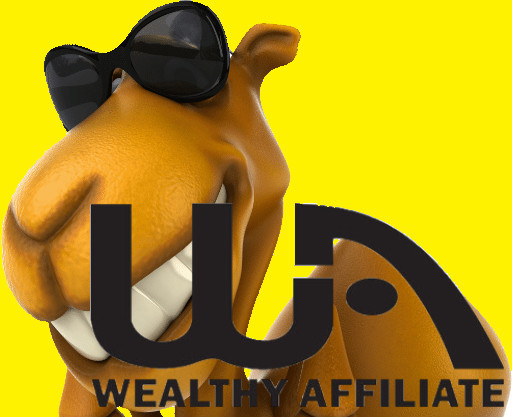 JeffreyBrown
Premium Plus
JeffreyBrown's Posts
1077 posts