Totally Terrific Thursday Toil, Travails, & Triumphs Tend To Tantalize & Thrill!
Totally Terrific Thursday Toil, Travails, & Triumphs Tend To Tantalize & Thrill!
Last Update:
November 11, 2021

Hello everyone here in Wealthy Affiliate!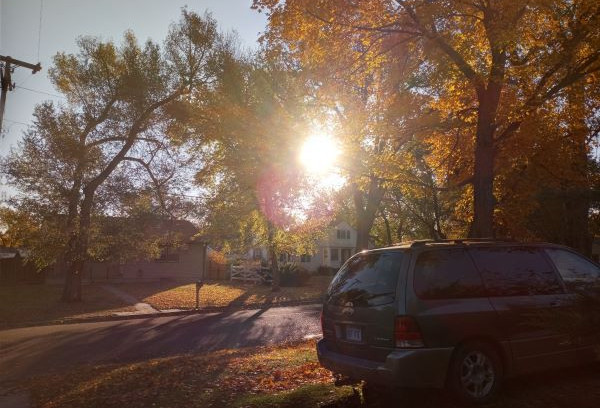 The image above is the sun rising into the sky from the view of the eBay house porch!
I had taken a break from my normal Wealthy Affiliate Community sojourn to look at the imminent new day!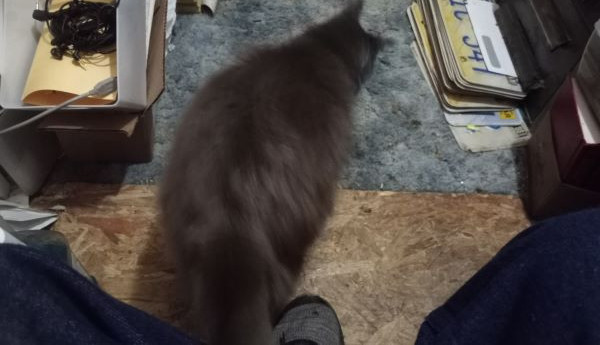 While I was on the computer, Kitty was busy trying to help! With the temporary absence of Tig-Tig, she has been doubling down trying to help me keep caught-up on things!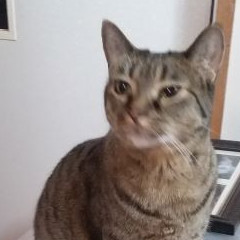 Samantha did send me a picture of Tig-Tig on this Veterans day though too, since they were out of school!
That was awfully thoughtful of her! No Blog Dog pictures though--at least, not yet!
I quickly finished a few tasks on the computer, and then it was time to start the day!
I got an early start on locksmithing--I did the scheduled job from yesterday first.
When I finished with that one, I made out the ticket and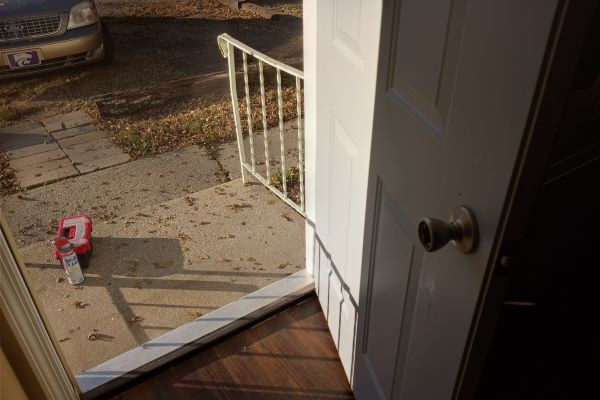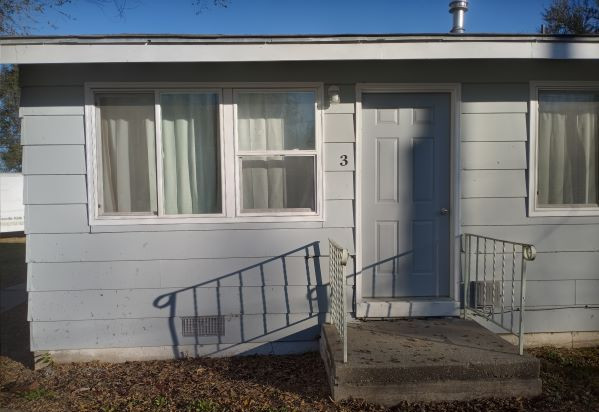 then I dropped off the keys and bill to the property manager.
About the time I was finished with that, I received a call to go change the locks at the Firestone tire center.
It looked like the day was livening up!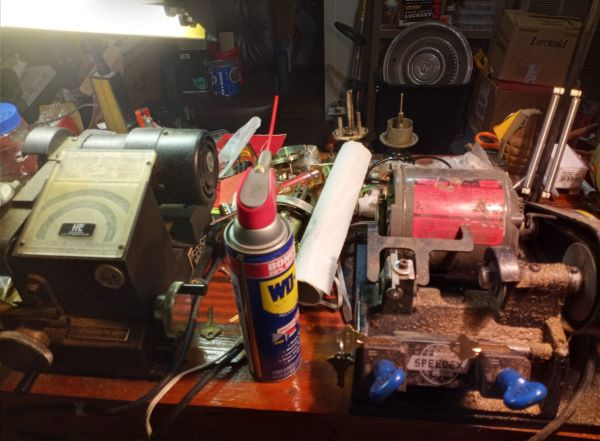 I got a couple of locks ready to go for that job at the locksmith shop house, while cutting a few additional keys for them. Before I even got a chance to go over there, I received a call to go unlock a car too!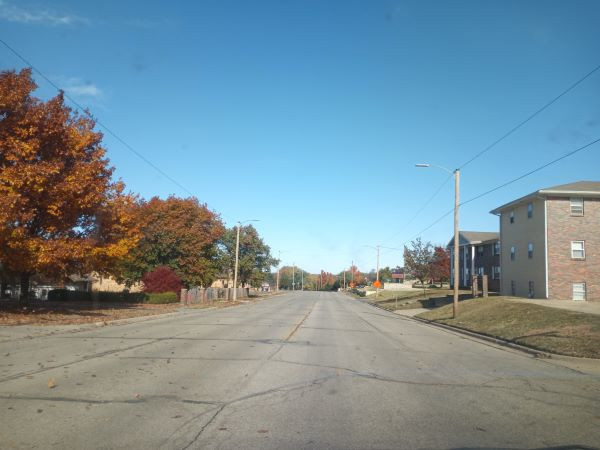 The drive over to do that unlock was very nice and serene! When that one was complete, I then made it over to Firestone and got them done in less than a half hour! Since it was Veterans day, I called Frank to see if he wanted to go get a free Steakburger combo at Freddy's Frozen Custard & Steakburgers with me!
He told me he had already eaten, but thanked me for the well-wishes.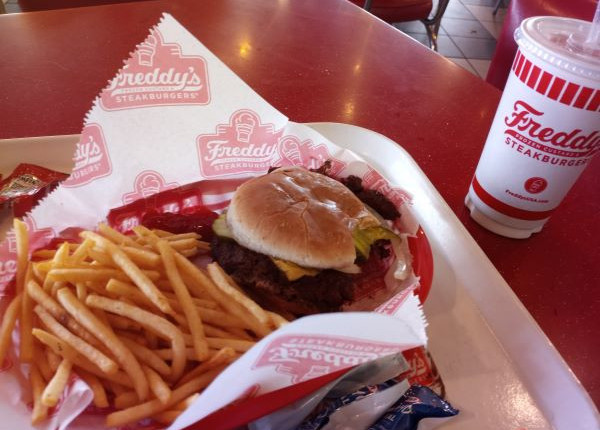 I ate there anyway, by myself of course, since Monica hasn't been talking to me! This is the first time in four years that we have not spent the day together on Veteran's day! (I bought her ring at Zales on the first one we went out on!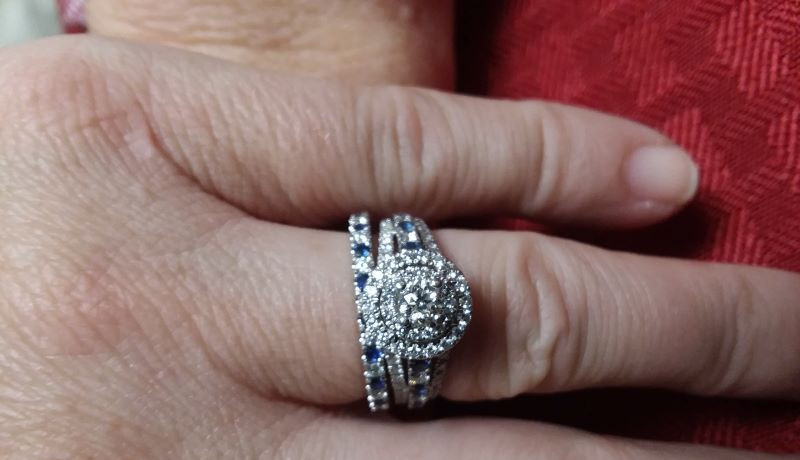 Short reminiscence (left). Vera Wang, nothing but the best for my sweetheart!
Ah, but I digress! While sitting in Freddy's and even on the drive there, I couldn't help but notice the beautiful clouds which had almost suddenly started filling the sky!
It was an amazing site! I took a picture of them from inside Freddy's.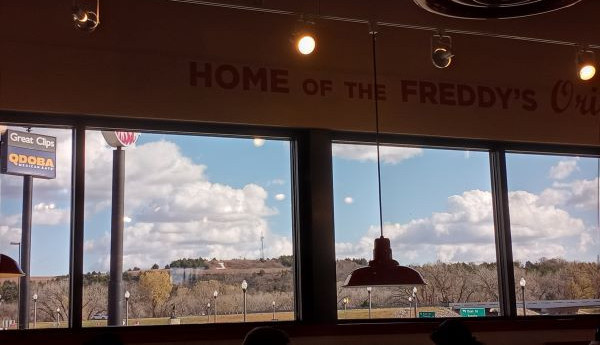 And outside Freddy's to include the title image!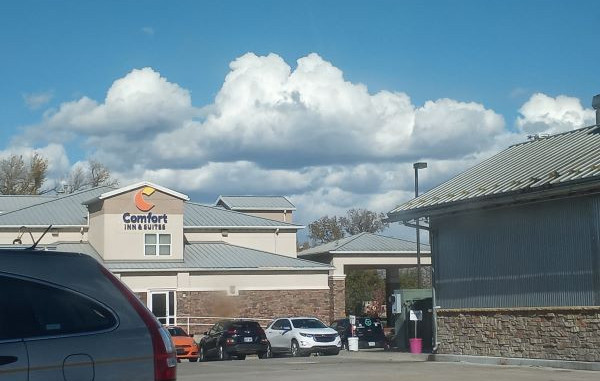 Finally, around 2:20pm, I made it back to the eBay house and promptly got back on the computer. It was time to play some serious catch-up!

Some more Wealthy Affiliate research, of course, and a bit of Woocommerce site work, though not nearly as much as I had planned, and finally also putting together today's Wealthy Affiliate blog post! No day seems complete without these activities!
I must say that even though the temperature here is only in the mid-50s (Fahrenheit), it has still been a gorgeous day!
I managed to get some more of the monumental sorting done of the inventory that I plan to fill my Woocommerce site with when I am ready to populate it with items.
I'm still struggling a little with the store categories, but I am certain that I will figure it out in the end!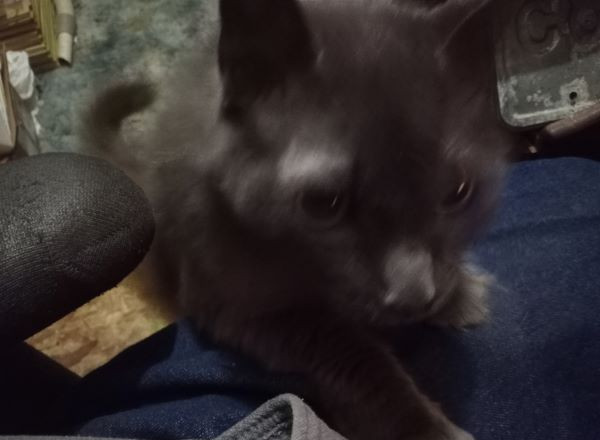 Kitty has even been helping now in the early evening! I'm glad that I am not alone here in the eBay house!
Darkness is falling upon us rapidly now!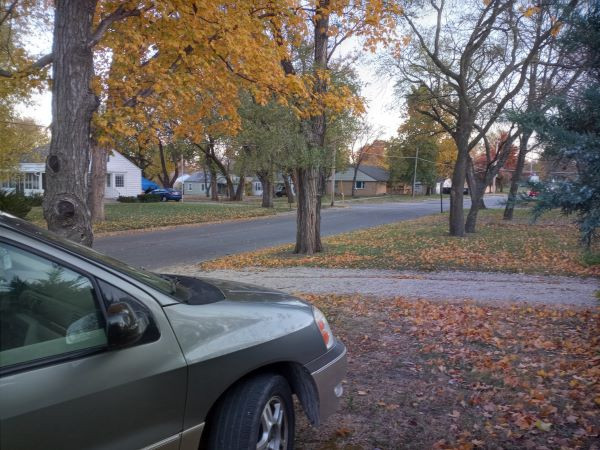 I will spend the rest of the evening sorting more books and being in and out of the Wealthy Affiliate blogs!
I HOPE THAT EVERYONE HAD A WONDERFUL THURSDAY, VETERANS / REMEMBRANCE DAY, AND A GENERAL ALL AROUND GOOD DAY! TOMORROW IS ANOTHER FRISATUS ALREADY IF YOU CAN BELIEVE IT!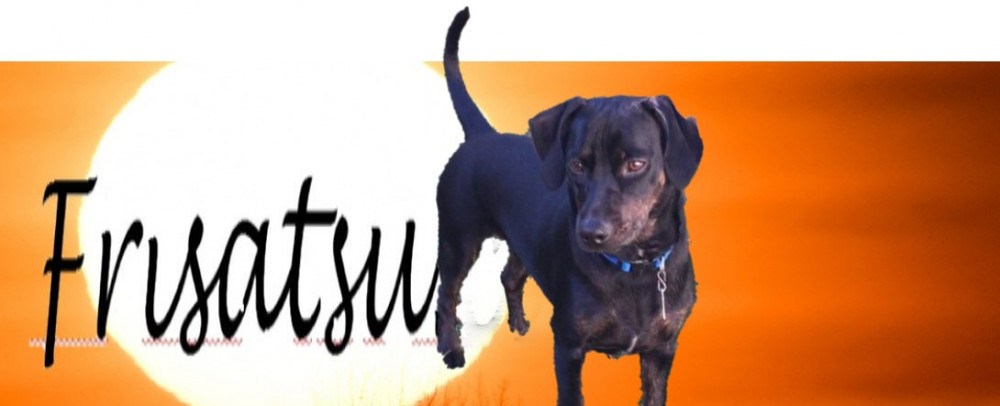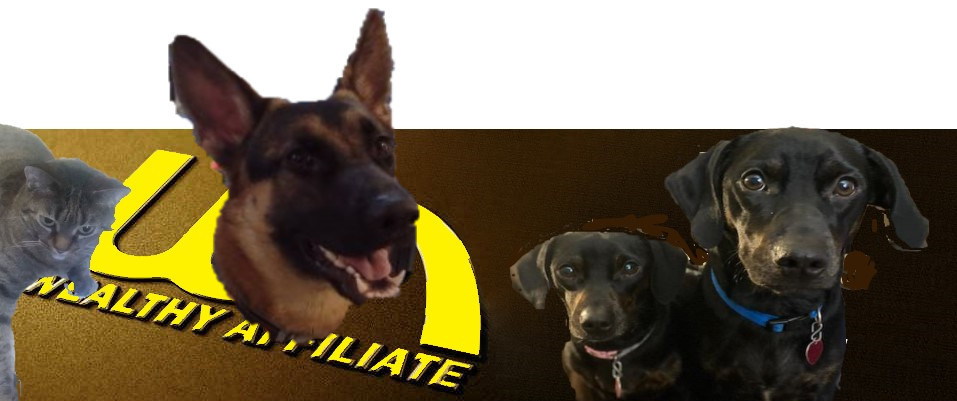 JeffreyBrown's Posts
856 posts