Timid Thursday Turns Triumphantly Terrific!
Timid Thursday Turns Triumphantly Terrific!
Last Update:
May 12, 2022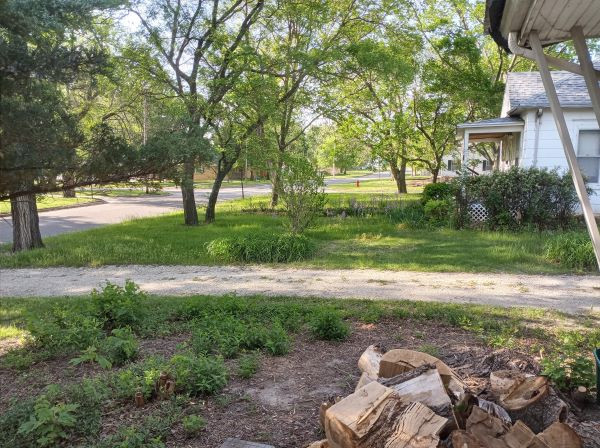 Hello everyone here in Wealthy Affiliate!
I managed to get up relatively early this morning, likely because Kitty was meowing in my ear. She wanted food, of course!
I wouldn't have minded staying in bed since I had been at the house last night until after 10:30pm. I rode the motorcycle over to Monica's (our former home together).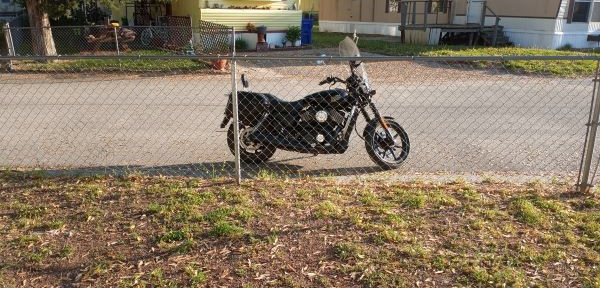 I was doing my best to remove a Sparrows' nest from her stove exhaust vent.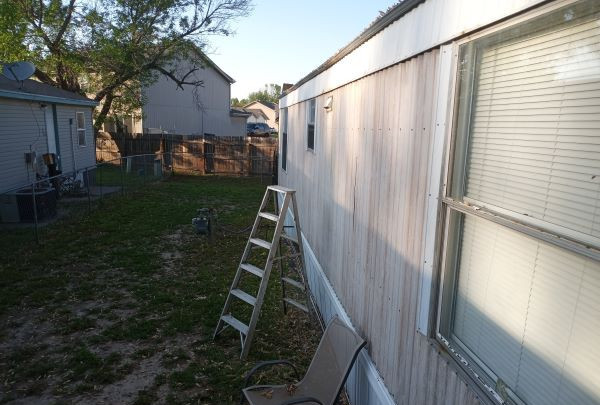 I removed all the screws around the vent after using a car opening tool to remove good chunks of debris that the birds had stuff in there to make the nest. I need to remove the dilapidated vent to get to the nest which feels like it is down in the wall some.
The problem is that I cannot remove the vent until I have a replacement, and some putty too.
I hung around there for a few hours, doing a load of my laundry I had taken over. Monica and the two kids were at an awards ceremony for the PSD at the school, and they didn't get back home until almost 10pm.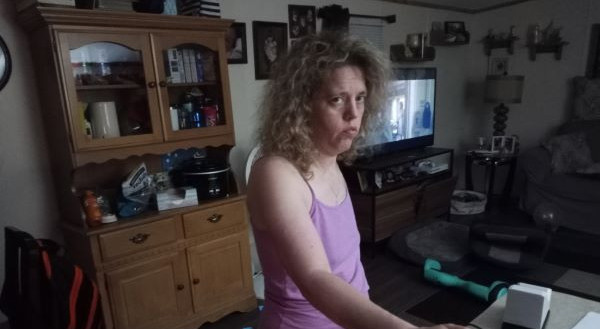 She didn't seem too enthused to see me, but then it could be because she has not been getting enough sleep lately.
Enough about that now. I tended to the Blog Dogs and Kitty, and then dove right into the Wealthy Affiliate Community!
Shadow had a little more appetite, and seemed to be more active today as opposed to yesterday, but still laid around.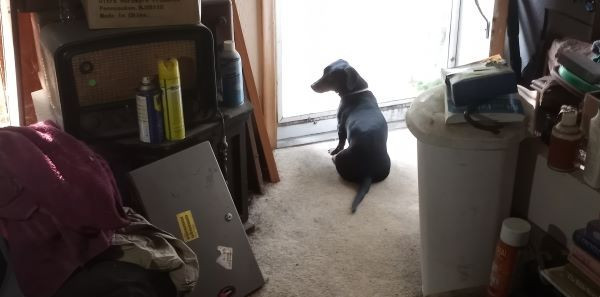 Star enjoyed looking outside and barking at anything that moved. Kitty apparently retreated back into the bedroom, likely under the bed! I was alone to do my necessary work today, although Star could be dreaming up another Blog post.
Next it was more website work time, which has recently become the focal point of my current Wealthy Affiliate research.

I completed another post on it today, and am also delving into some more information concerning the menu issue.
While taking a break from this, I decided to enroll in the VA website to see what veteran's benefits that I might qualify for. Talk about a challenge there--I think I can safely get on the website now, but didn't get much else accomplished on that yet, but I will try again tomorrow.
The day has been beautiful but extremely hot--seems like mid-nineties.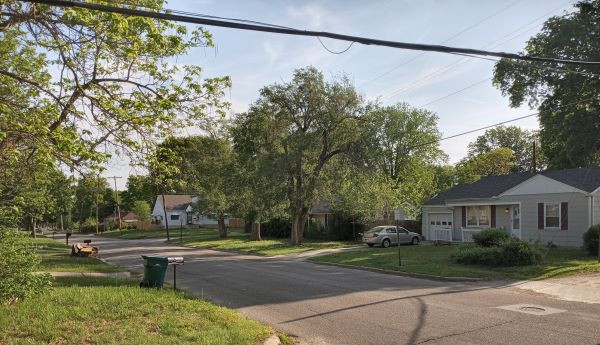 I ended up lying under the ceiling fan watching a little TV to rest a little before I got back into the swing of things again. After about a half hour, I got back to work around the eBay house.
Shadow still seems a bit lethargic, but he is at least moving around with his sister, so that is better than before.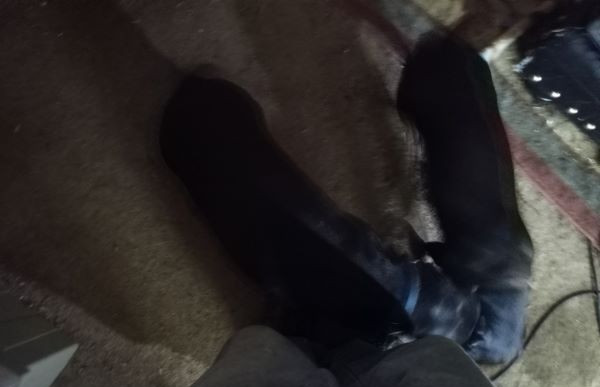 They won't sit still long enough for me to get a good image. I did finally get an image of Kitty, but she wasn't very cooperative today for the camera either!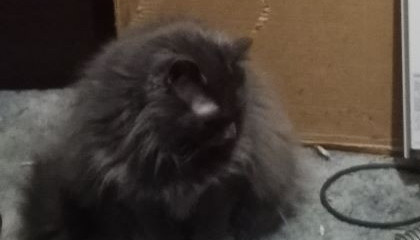 I have also gotten the motorcycle ready to go for a ride this evening.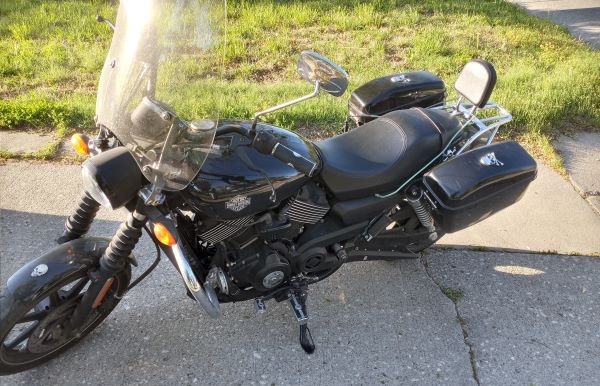 I'd love to go see Monica, but since the PSD is off today, that is likely out of the question. Who knows--I might do it anyway. I need to finish my work over there, but only if she has the supplies I told her about. Since we haven't talked today yet, it is likely that she has forgotten.
No matter what, the rest of the evening will also be spent on the computer doing more website work, and I will also likely be on the phone with one of my buddies.
The day has still been triumphant in my book!
I HOPE THAT EVERYONE'S THURSDAY WAS TOTALLY TRIUMPHANT! IT IS ALSO ANOTHER FRISATSU'S EVE! LET'S MAKE THIS FRISATSU THE BEST ONE YET!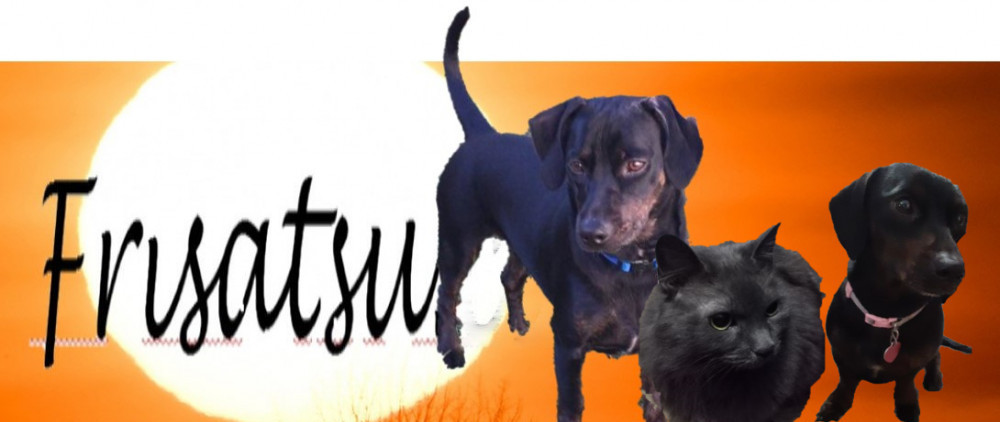 JeffreyBrown
Premium Plus
JeffreyBrown's Posts
1034 posts