Terrific Tuesday Travails & Toil Tend To Turn Triumphant!
Terrific Tuesday Travails & Toil Tend To Turn Triumphant!
Last Update:
May 10, 2022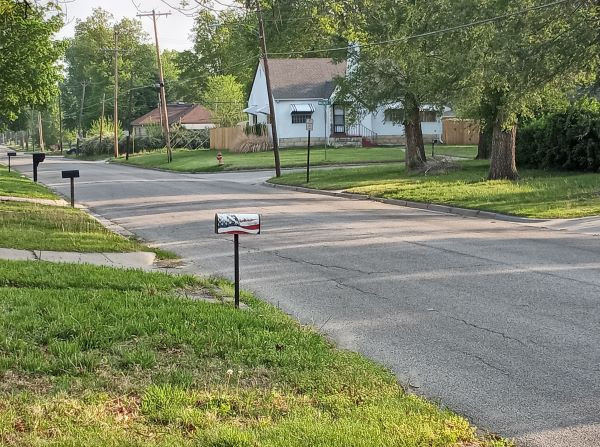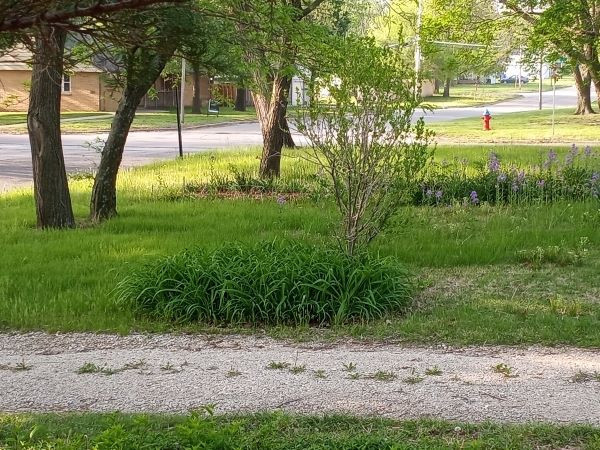 Hello everyone here in Wealthy Affiliate!
First thing this morning I went outside and took some images of the new morning! (above)
Then I decided to go back outside to take some more since the morning was so beautiful!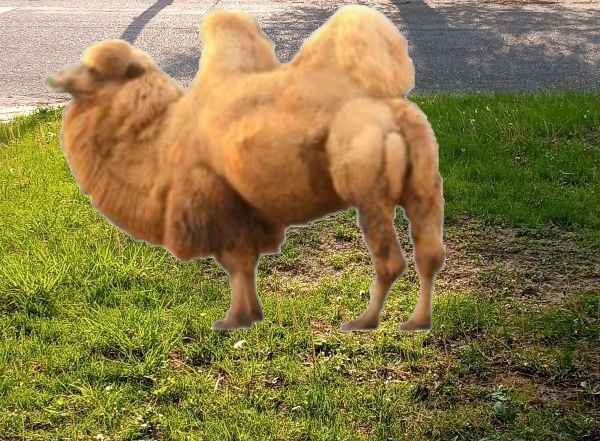 I would have taken some more, but I had the shock of Humphrey photo-bombing me on the next batch of pictures! Well, this automatically reminded me that tomorrow is already another HUMP day!
Since I had already fed the Blog Dogs, below, and Kitty, it was time for me to buckle down and deep-dive into the Wealthy Affiliate Community!
Kitty apparently decided that she did not wish to assist today since I discovered her in the bed a short time later!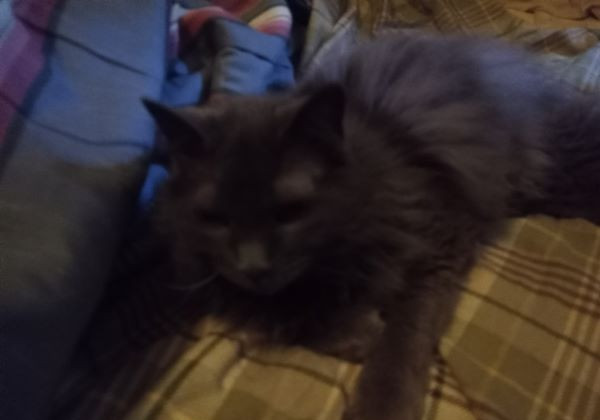 Nevertheless, I got the work done without her this time! I also had two different conversations with Monica, as well. They seemed to go okay.
I decided to run a couple of errands since the day was still young.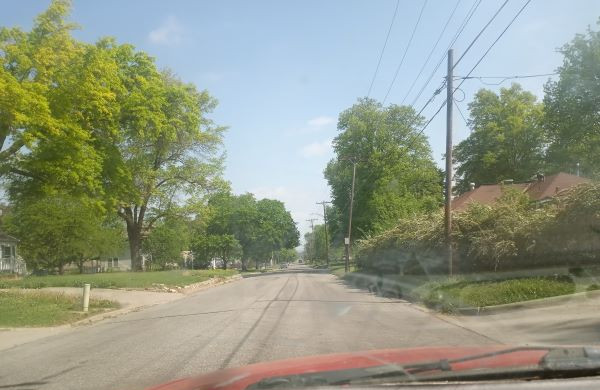 Both drives, there (above) and back (below) were quite nice, since it had not gotten too hot yet!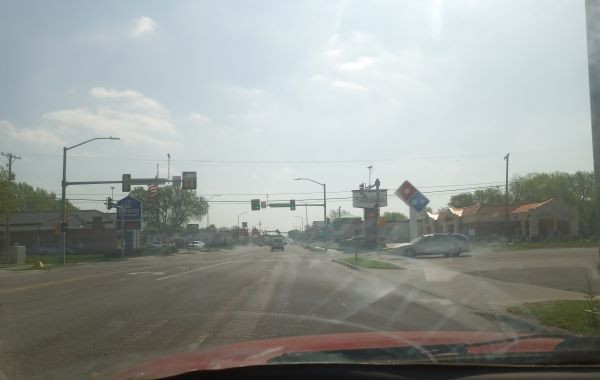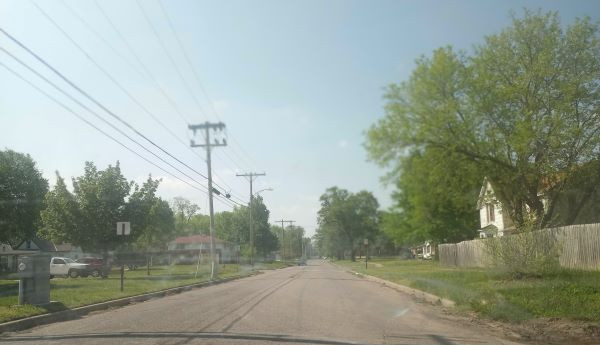 I wasn't back at the eBay house for very long before I got a call to go out of town to unlock a truck for a friend of mine! I told him that I could do it, but it would have to be on the motorcycle! He said to come on out!
It was about ten miles away, so it was a GREAT way to sneak a motorcycle ride in!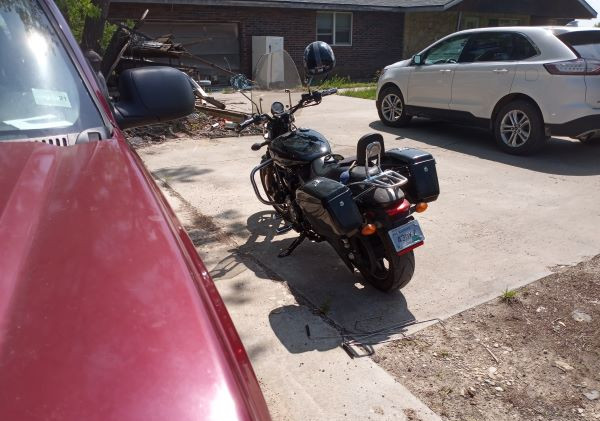 Shortly thereafter, I was done, and he tipped me $10, making the cash proceeds total $60! Not bad! The red truck on the left was the one I unlocked!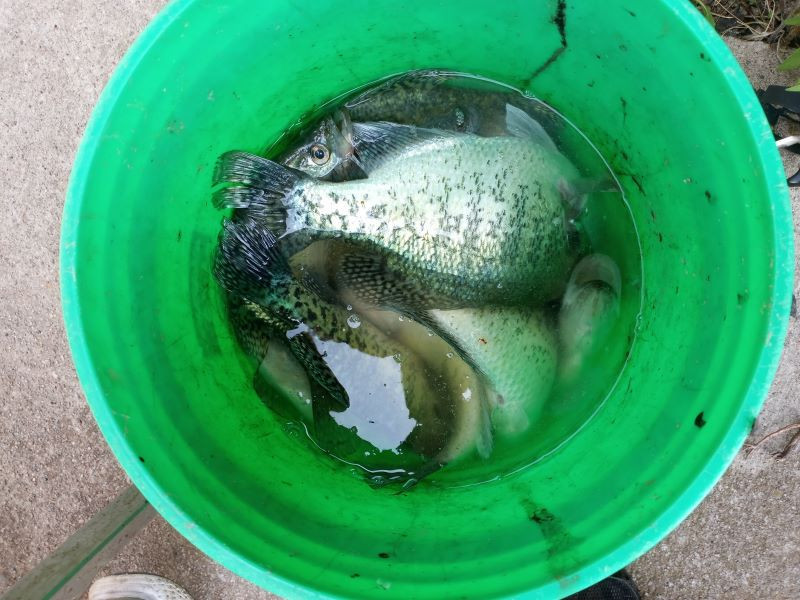 Before I left, I took a picture of the Crappie he caught earlier in the morning!
Now finally back at the eBay house, I am finally doing some more Wealthy Affiliate research trying to figure out my menu issue on my up and coming book promotion site!

I also added a new post to the site too! I will keep working on this, unless I get another locksmith call.
Monica and Samantha are supposed to come over later after Samantha gets out of school, and I am very excited about that prospect! They will be walking the Blog Dogs, unless, I am still here, and then Monica will leave and return later like she always does--or she might bring Jacob along to help.
Blog Dog Star is the only one being good today so far--her Brother, Shadow has been ornery today.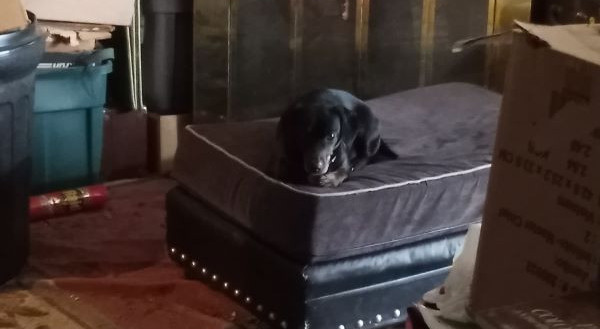 Shadow ran downstairs because he would not go outside. He is staying there for right now!
I've been on the phone with Kevin in Nebraska coordinating with another associate of mine concerning a Mercedes trunk lock. We shall see how that ultimately works out!
Right now, our temperature is 88 degrees Fahrenheit, but at least we have not hit the forecast mid-90s YET, anyway!
I will continue figuring out my website and waiting to see if Monica shows up with Samantha as planned!
Until then, I'll bid everyone goodbye for now.
I will do another post if it warrants writing another for the rest of the day!
I HOPE THAT EVERYONE HAD AN EXCELLENT TUESDAY! MINE WAS SURPRISINGLY NICE AND SUCCESSFUL! TOMORROW, OF COURSE, IS ANOTHER HUMP DAY! LET'S ALL DO OUR BEST TO MAKE IT THE BEST ONE YET!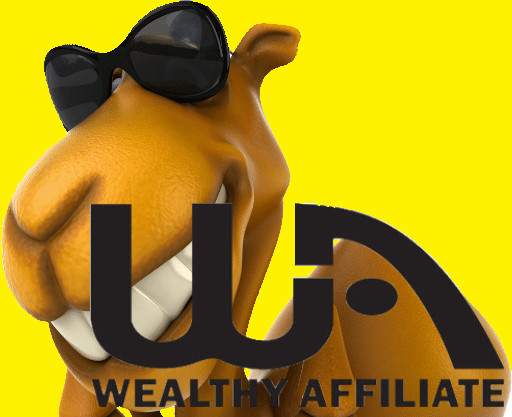 JeffreyBrown
Premium Plus
JeffreyBrown's Posts
1034 posts