Terrific Times This Thursday!
Terrific Times This Thursday!
Last Update:
January 20, 2022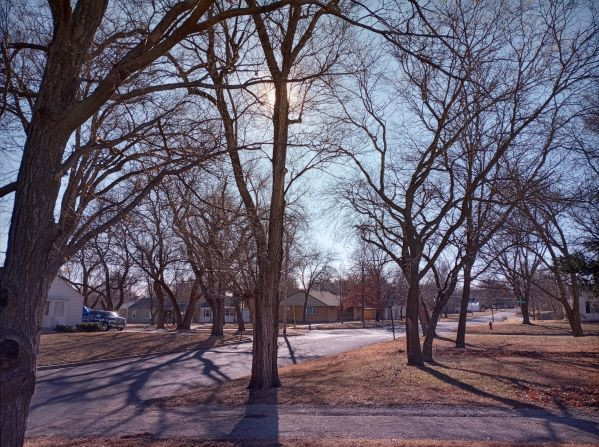 Hello everyone here in Wealthy Affiliate!
Kitty and I slept late, getting out from under the foot-thick layer of blankets to be greeted by an outdoor temperature of a mere 7 degrees Fahrenheit! This also meant that we got a late start diving into the Wealthy Affiliate Community!
Kitty didn't seem to be too upset about it though!
When we finally finished that, I ventured outdoors to notice that the sun was out--thankfully--and that there were beautiful images to be captured!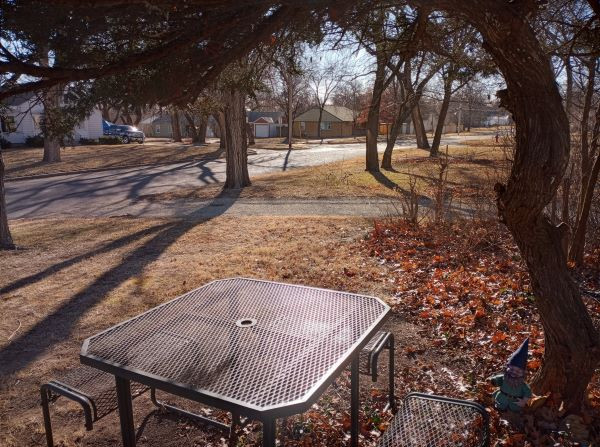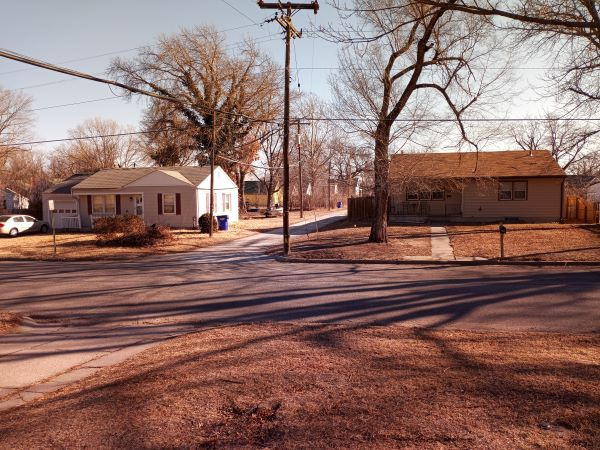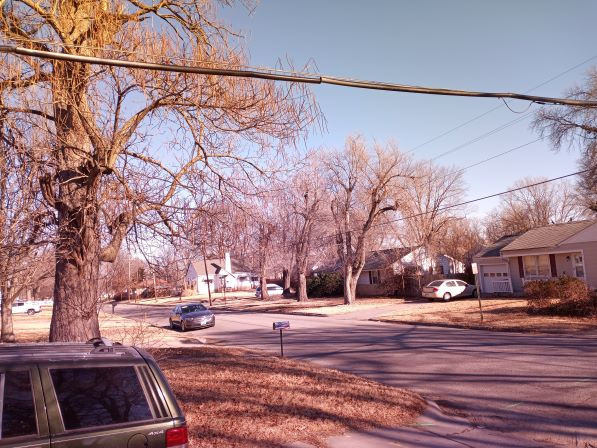 I decided right then and there to start up the Jeep and let it run a little, since I did not do that at all yesterday!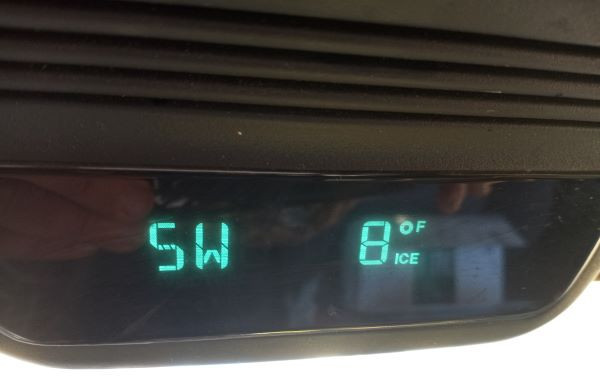 The on board thermometer told the grim tale, but with the sun beating on the glass and hardly any wind, it didn't seem that bad!

When I went back inside the eBay house, I fired up both of my makeshift, ever-evolving candle heaters!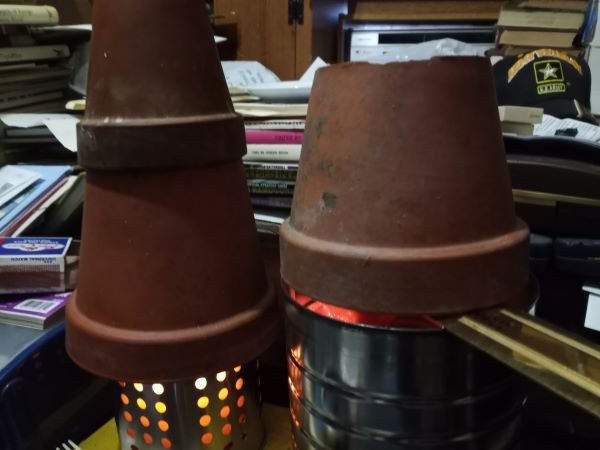 They warm my hands alright, but the radiant heat still leaves a bit to be desired, but I am constantly refining them! With these in place now, I can perform my daily Wealthy Affiliate research a bit more comfortably!
While, I continue to struggle a bit dealing with the colder temperatures, I still get that warm feeling of accomplishment, especially when I keep thinking of another glorious Spring right around the corner! Besides, I am a survivor!
As an update to yesterday's post, Monica also showed up last night to pick me up and take me so I could get groceries! I also seriously enjoyed her company too!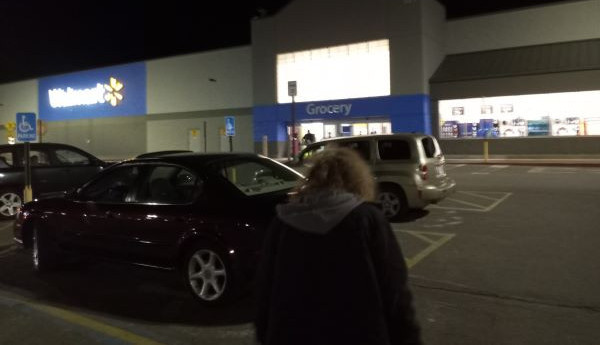 We were there about 40 minutes! She took this selfie of us at the check out!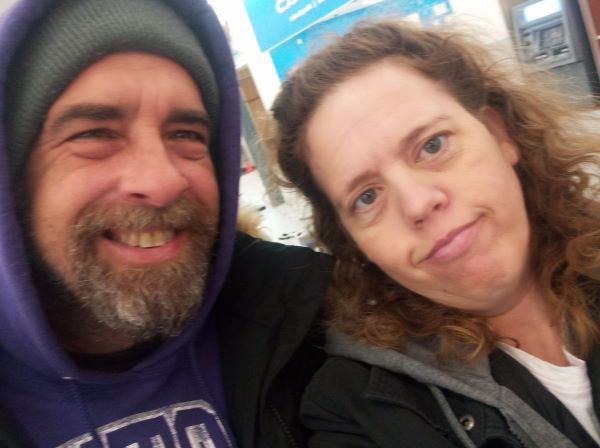 I left the eBay house to go to the locksmith shop house, but also had to run an errand first! The next images are from that trip!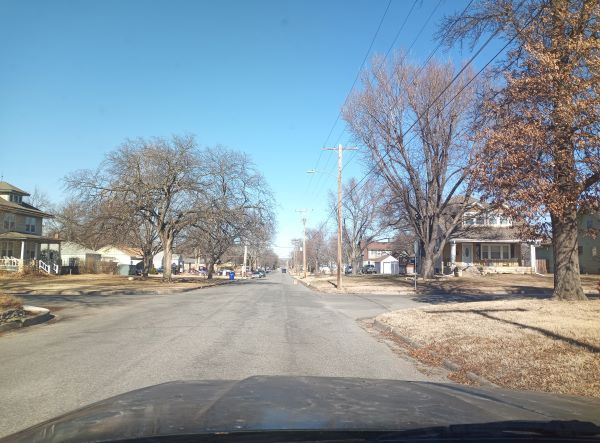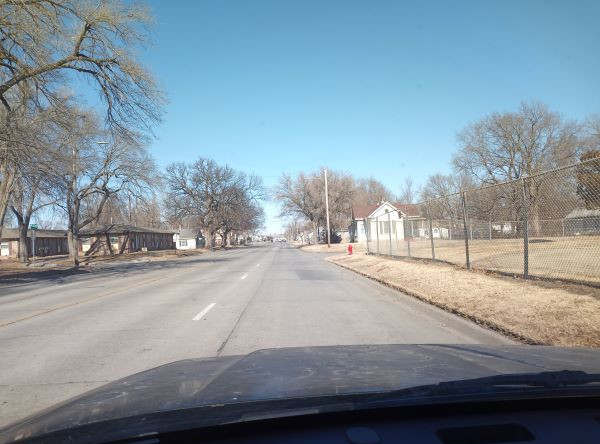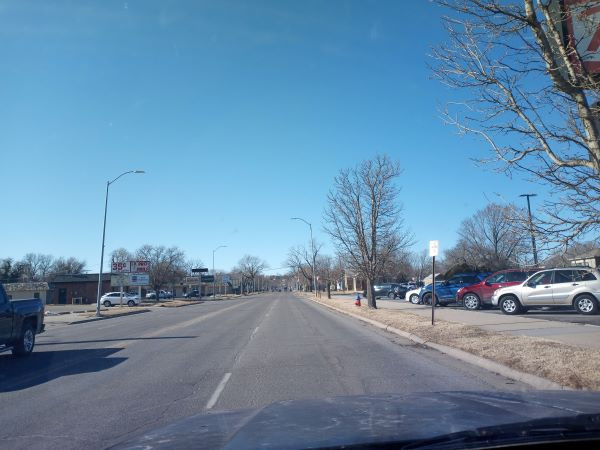 When I arrived there, I took an image of the sun! The tree there had it in its grasp!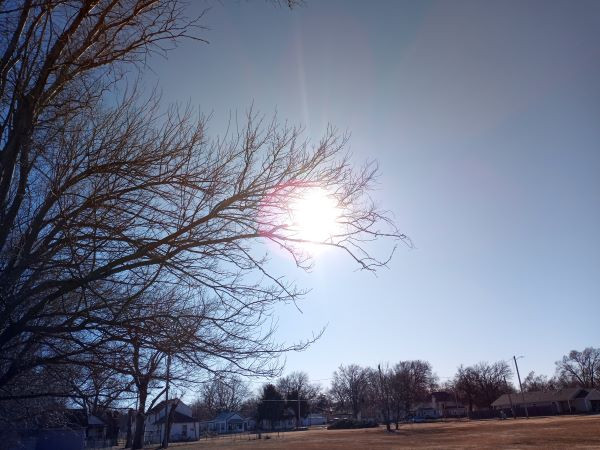 Then I unloaded more boxes of used locks from the jeep and found several ones that I can sell!
I also washed some dishes from the eBay house, and then finally took another shower! I felt very refreshed afterwards!
I started the back-up car and let it run for about 15 minutes! All good, so far!
When I got ready to leave, I took another image of the sun heading to the horizon to close out another successful day!
Then I drove back to the eBay house to finish up this post, and to also do more work on clearing away the fireplace! Our high temperature made it up to 17 degrees Fahrenheit!
I will, of course, also be on the computer for most of the evening, as well!
I'll leave you all with another past Blog Dog image until Monica furnishes me with some new ones!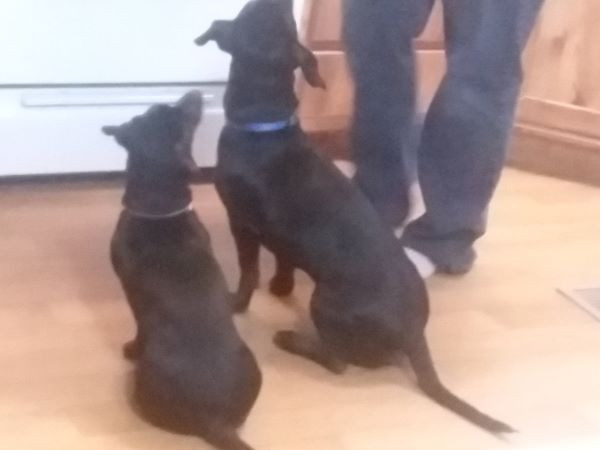 I HOPE THAT EVERYONE ENJOYED AN EXCELLENT THURSDAY (ANOTHER FRISATSU EVE). I KNOW THAT, DESPITE THE LOW TEMPS, I MANAGED TO, AS WELL!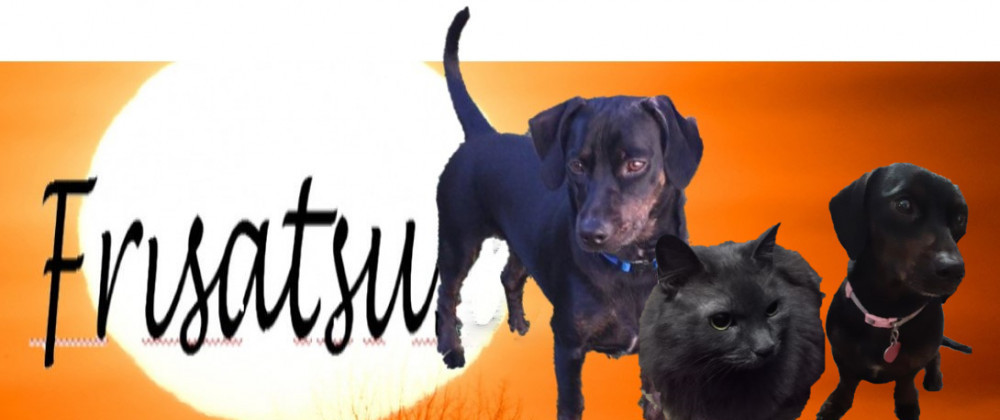 JeffreyBrown
Premium Plus
JeffreyBrown's Posts
986 posts