Terrific Thursday Toil & Travails Truly Tend Towards Total Triumph!
Terrific Thursday Toil & Travails Truly Tend Towards Total Triumph!
Last Update:
June 23, 2022

Hello everyone here in Wealthy Affiliate!
I was up early again today, but for some reason, even though I feel like I slept very well, I am still very tired. Nevertheless, I dove right into the Wealthy Affiliate Community right away, like I do every day because it is now a habit!
When I got that done, this time without Kitty's help, I was still feeling tired, so I laid down.
I napped off and on for a couple of hours, and then I heard the rain storms come in.
I was just getting up when the power flickered once, and then went off altogether, and stayed off for a little more than an hour! These are the rain images I was able to grab from the front door.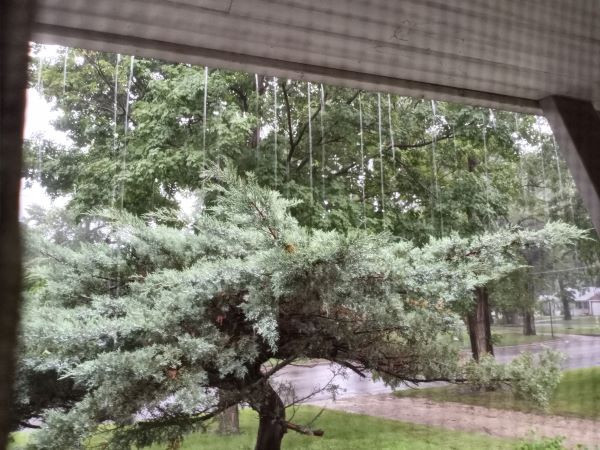 It was coming down at a good clip.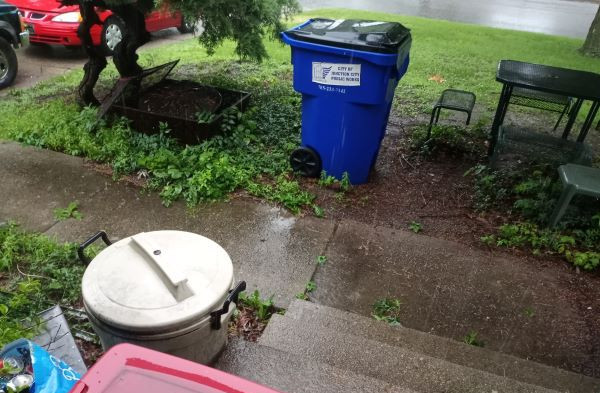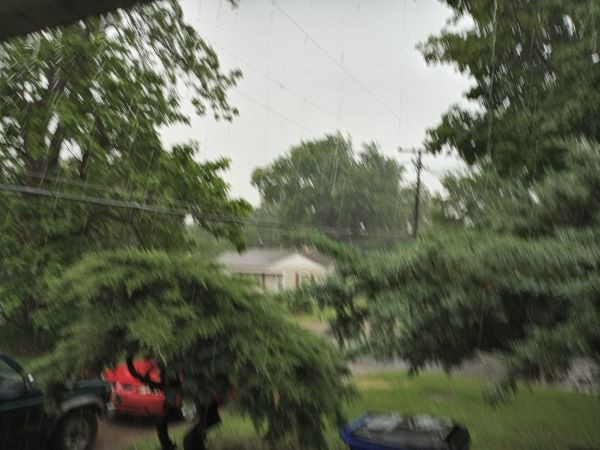 There were high winds too! Finally, just after 11:30 am, the power was back on, and I got right down to business, also feeling a bit refreshed from my extended nap!
Now it was time to try to finish a post in my book promotion website as part of my daily Wealthy Affiliate Research session!

My heavier workload has been impeding a bit on this progress.
I still have not seen Kitty, but for a quick glimpse, but I do know the Blog Dogs were ready to eat after the power outage.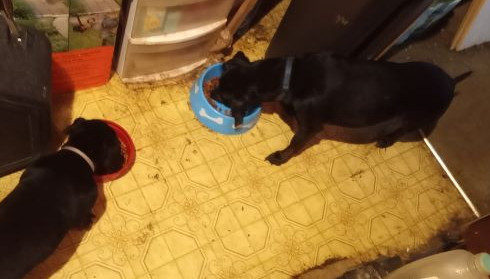 They did not like being in the dark. I'll try to find Kitty at some point and get an image of her for today's blog post too.
I also, not surprisingly, have not heard from Monica since Tuesday night. I guess our last conversation didn't set well with her, but that's okay, this occurs now and then, and I am not going to let it upset my progress.
Now that the rain seems to have stopped for a while, I might try to get out and about, but I'm not to sure about that at this point. I'll play things by ear.
I took some images anyway!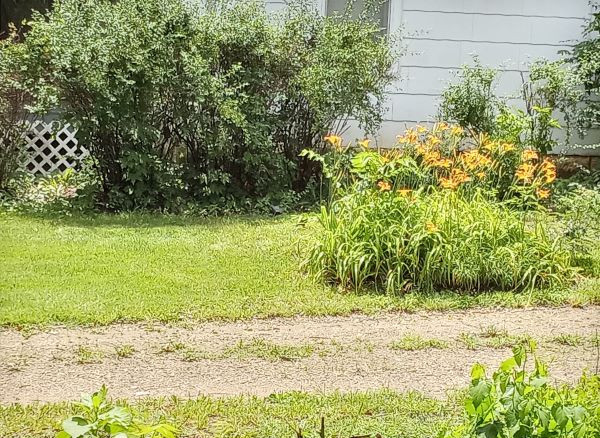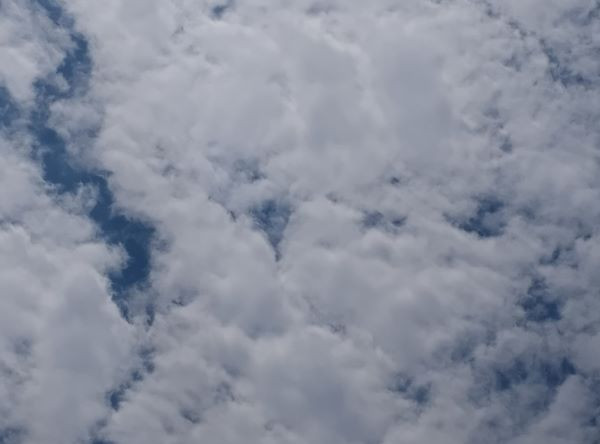 I tried to catch the sun in the above sky image, but it was blinding.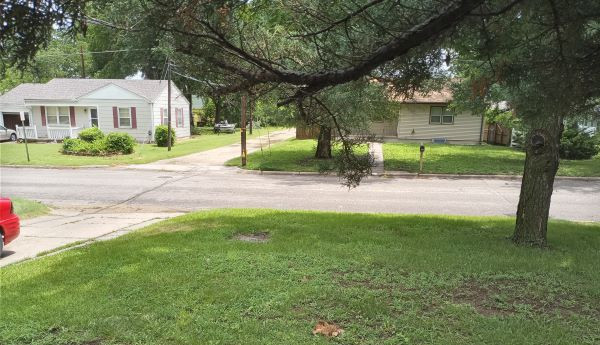 I sat outside and had a beer while I was talking to my buddy Kevin. Then I went inside and fried up some pork chops along with some mushroom pieces. Monica had given me two packages of them on Tuesday, the last time I have spoken with her so far.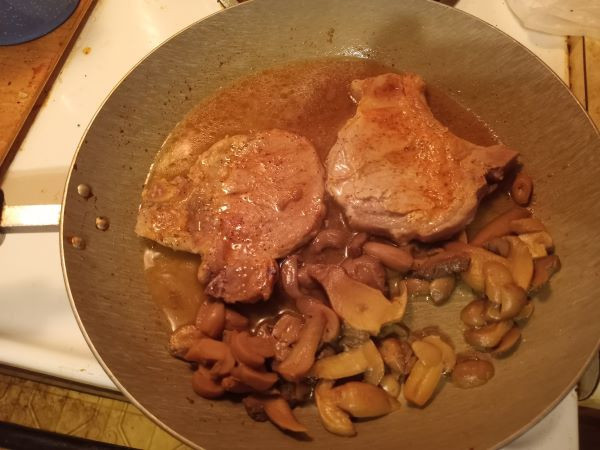 I made four others, but am not sure where I filed the image at, but you get the idea! I gave some bones and some gristle to the Blog Dogs for a treat!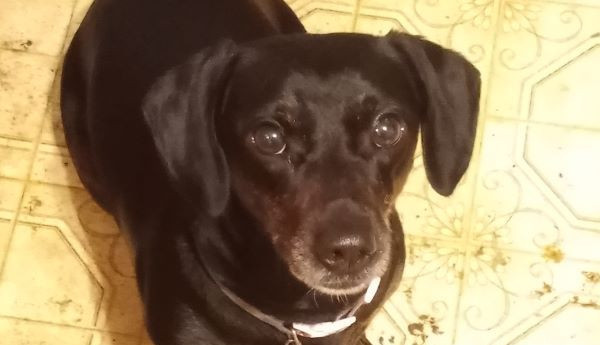 Star was ready for more! It wasn't long after that when I received a late emergency locksmith call for Pizza Hut. The new regional manager as of an hour or so ago, needed my services immediately, but did not have the master key! I installed some temporary cylinders and gave him four keys and took the other cylinder to get ready to remaster them when he has the Master key tomorrow.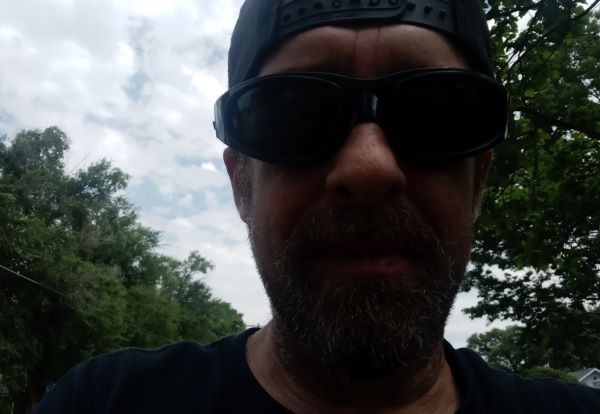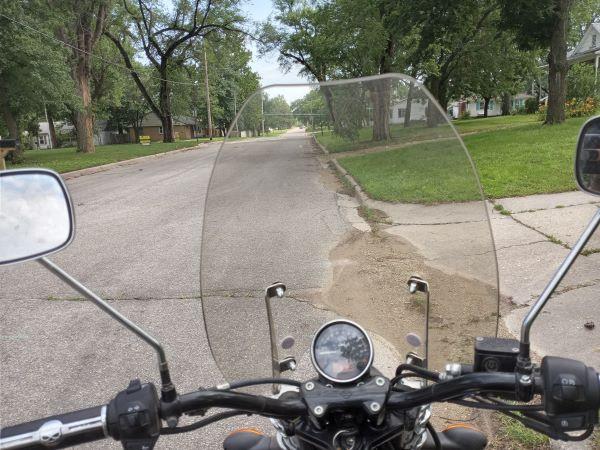 I rode the motorcycle for this quick emergency job, and while I was out, also gassed it up too. It was a reverse picture since I don't yet have a Go-Pro Camera!
Anyhow, I sent Monica pictures of the pork chops and she though that was great according to her return text, but she still hasn't talked to me. Oh well, at least she responded!
The rest of the evening will be spent on the computer, but for right now, I will try to enjoy some nicer weather before the rain comes again!
I HOPE THAT EVERYONE HERE HAS HAD ANOTHER EXCELLENT THURSDAY, WHICH ALSO HAPPENS TO BE ANOTHER FRISATSU'S EVE! THEY SURE DO COME AROUND FAST! I TRULY ENJOYED MINE!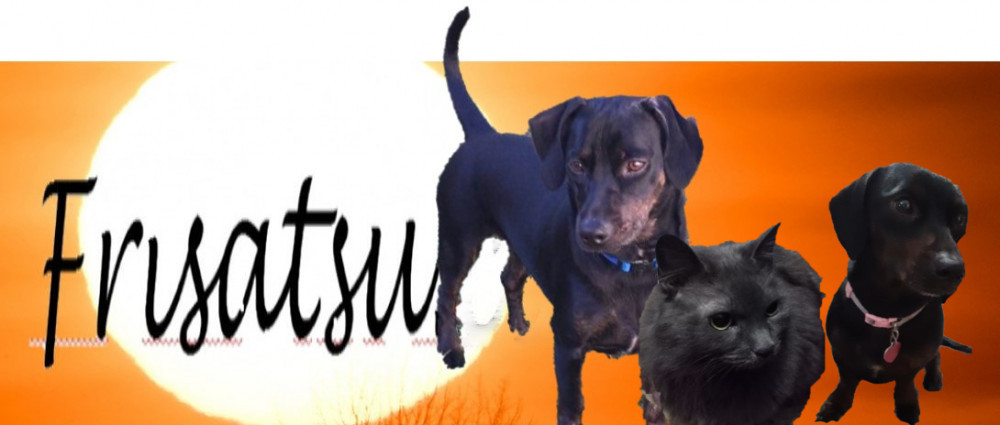 JeffreyBrown
Premium Plus
JeffreyBrown's Posts
1081 posts