Terrific & Tenuous Tuesday Travails Turn Triumphant!
Terrific & Tenuous Tuesday Travails Turn Triumphant!
Last Update:
May 11, 2021

Hello everyone in Wealthy Affiliate!
The forecast, as promised, delivered some more rain overnight! Ever since I have woken up, the sun has been doing constant battle with the clouds!
The Blog Dogs did not seem to mind though!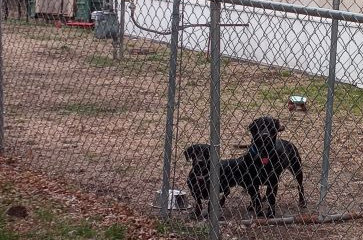 They always seem to have fun as long as it is not raining!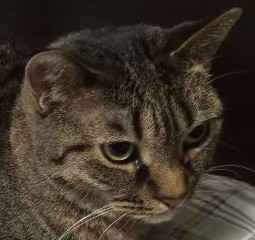 Tig-Tig actually seemed a little interested in helping, but not when she realized that I had to go over to the eBay house and work on some more paperwork and pay some bills before I got ready to go on the afternoon job.
Sorry, Tig-Tig--those are the breaks sometimes! We all have to do things we don't like every once in a while!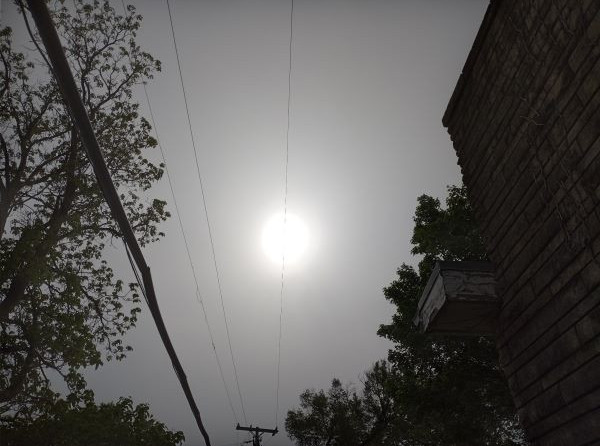 For the most part, the sun has maintained an uneasy grip on the day! It has definitely been a see-saw battle for most of the morning!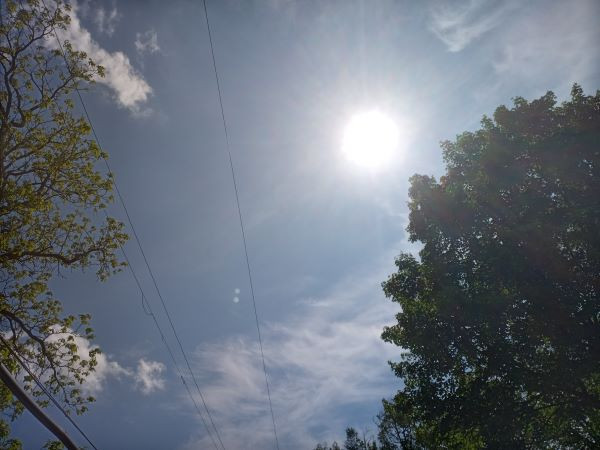 I will be heading over to Abilene, Kansas to see about fixing a defective latch on a fire exit door. Whether I am successful or not, I will then go to my Army Buddy's house about 5 miles from there!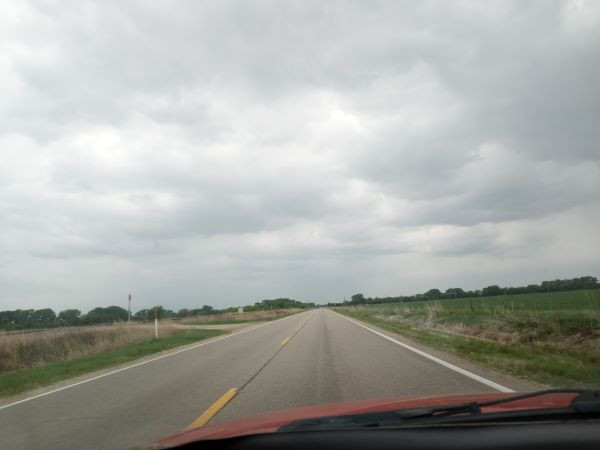 On the way there, The skies looked like this! The sun seemed to have lost its battle for the day!
When I got to the job, I worked on the lock for about an hour and a half.
There were just too many problems to make it work smoother than it already did, since the door was warped and the bolt was slightly bent! Parts would need to be ordered, and it was an expensive lock! I will have to confer with the contractor.
Abilene, Kansas is the Birthplace of Dwight D, Eisenhower, the 34th President of the United States. When I finished with that job, I took a drive over to the Preisdential Library and took a picture of the sign.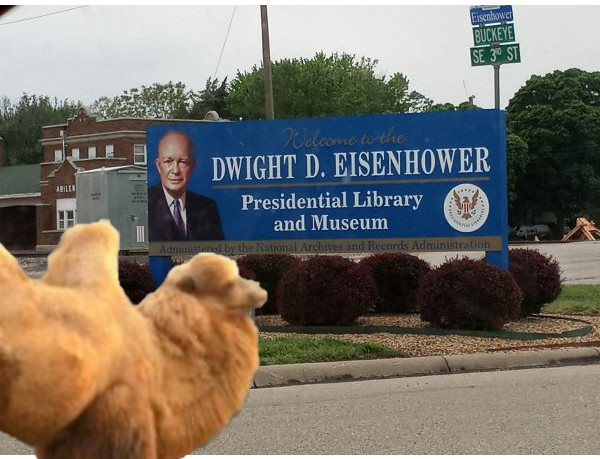 Obviously, the picture was photo-bombed by our errant Hump Day Camel, Humphrey! He never manages to disappoint!
Unfortunately, it took a lot longer to get over to Ron's house since road construction got me turned around and I got lost!
Ron called to find out if I was coming, and when he found out I was lost, he talked me back on track over the phone!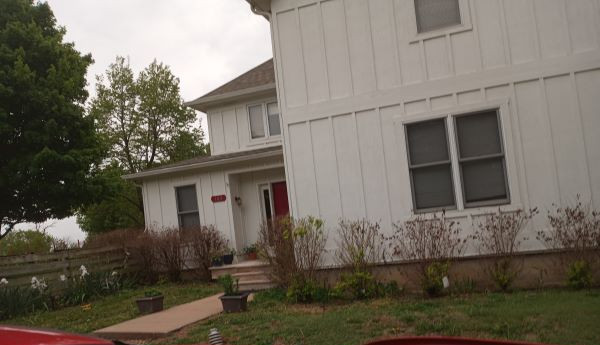 It was nice to finally get over there! He is now retired, and he and his wife, Julie, and I had a few beers before heading to the main floor where Ron prepared home made brats, rolls, and french fries! I will sleep well tonight.
It is always nice to see them! While there, Monica called from work to say she still has therapy and got a steroid shot in her knee! I hope that will make her feel better, but I am not so sure!
I left around 8 pm and when I got home I dove into finishing this blog post and getting caught up in the Wealthy Affiliate Community! It was a fitting end to the long but successful day!
I HOPE EVERYONE HAD A GREAT TUESDAY! HUMP DAY IS TOMORROW!

JeffreyBrown's Posts
619 posts