Terribly Torrid Tuesday Tries To Tire The Tempo!
Terribly Torrid Tuesday Tries To Tire The Tempo!
Last Update:
June 15, 2021

Hello everyone here in Wealthy Affiliate!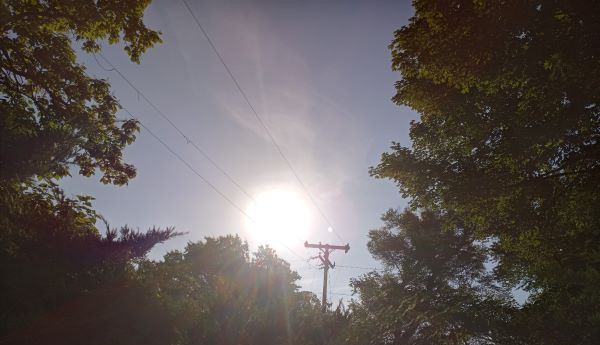 Today marks the beginning of a mini heatwave that we are expecting for most, if not all the week! I think the high temperature today is supposed to reach 95 degrees Fahrenheit, and by Thursday our temperature will be over 104 degrees!
Hard to imagine looking at the beautiful and innocuous sun as it starts its daily climb!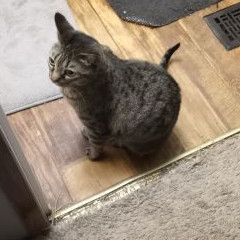 While I worked in the Wealthy Affiliate Community in our bedroom, Tig-Tig was roaming around soaking up the air conditioning!
I cannot say that I blame her, it won't be long before I have to go over to finish the job from yesterday evening and get paid.
I don't even think that the Blog Dogs are very exciting about venturing outside either--not with those brutal temperatures!
Monica was only working her main job today, so she has a little while before she has to go anywhere.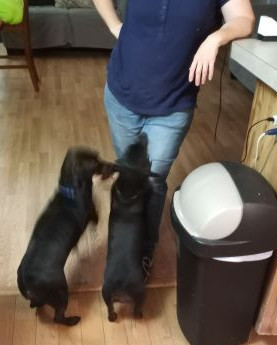 Shadow and Star sure took advantage of her being at home! They always love attention from all of us!
The title image is some hedge work that I got done before it got too hot.
If it starts to cool in the evening enough, I plan to cut out some more, but I don't want to get ahead of myself concerning the debris that I will eventually need to remove!
Moreover, I don't usually have allergies, but I feel like the heat is messing with my sinuses!
Most of my work at the eBay house is a little hard to do because it is stuffy in there and has very poor air conditioning.

I do have air conditioning in the room where the computer is located though, and that certainly helps when I am listing eBay items and working on Wealthy Affiliate activities!
I road the motorcycle some this evening and dropped off something for my most recent customer to check out and see if it will work for him, and I will touch base with him in the next couple of days!
in addition, I trimmed out some more branches from the hedge!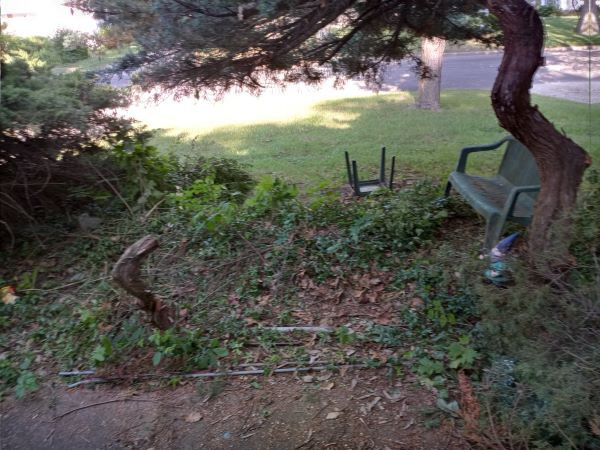 One of my Gnomes has now been relocated to the right in the picture!
I'm now finishing up this blog post before heading home, leaving everyone with an image of the sun descending to its setting position!!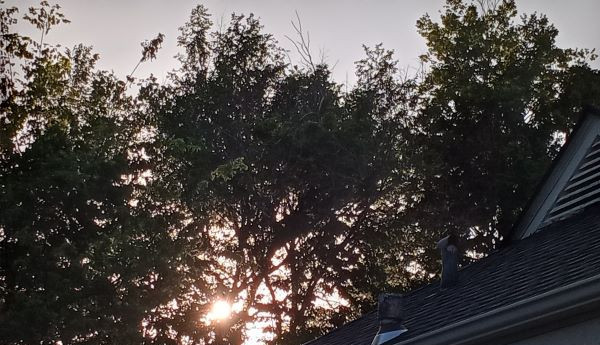 I HOPE EVERYONE HAD A SATISFYING TUESDAY TODAY! NO HUMPHREY TODAY, SO WE SHALL SEE IF HE DECIDES TO MAKE AN APPEARNACE FOR HUMP DAY TOMORROW OR NOT!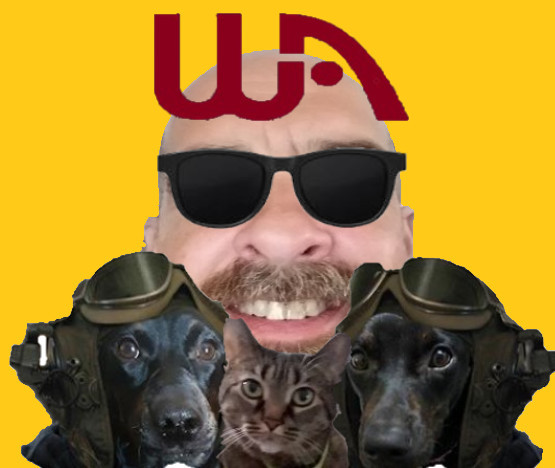 JeffreyBrown's Posts
656 posts