Superb, Sunny, & Semi-Snowy Sunday Sojourns!
Superb, Sunny, & Semi-Snowy Sunday Sojourns!
Last Update:
January 16, 2022

Hello everyone here in Wealthy Affiliate!
After a nasty, cold day yesterday, the melting of the snow has begun, since the sun decided to grace us with its warming presence!
The morning began around 6:45 am when my buddy Kevin called me after finishing working a sixteen-hour shift at the railroad! I went to the computer and began the morning sojourn into the Wealthy Affiliate Community, while the temperature was still in the low 20s (Fahrenheit).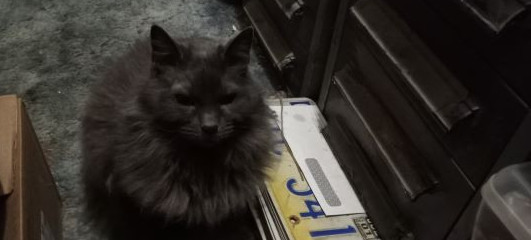 Kitty showed up a short time later after eating some food I put down for her while I was getting my morning coffee! We had gone to bed early last night and had gotten a lot of sleep, which helped me get off to a tremendous start this morning!
The morning was off to a beautiful start to the day as evidenced by these images I shot when it was then in the low 30s (F).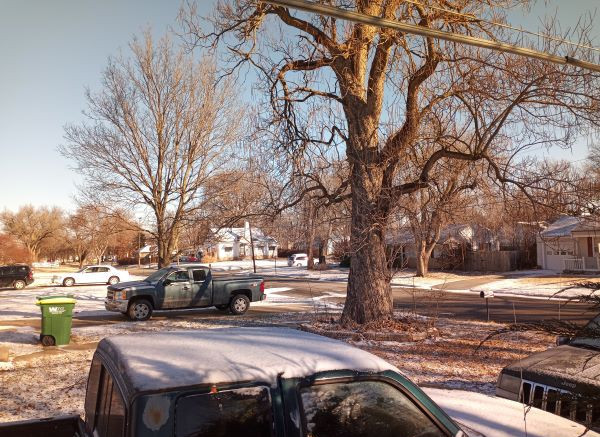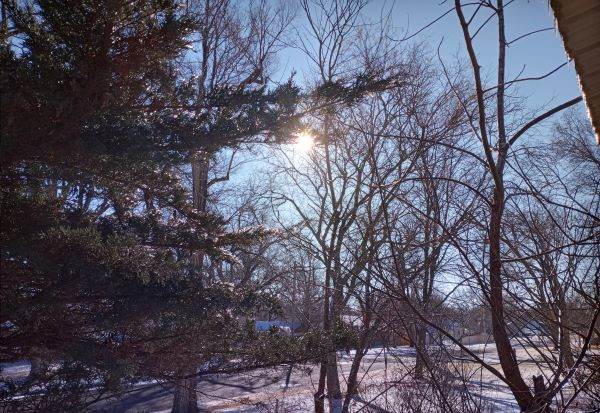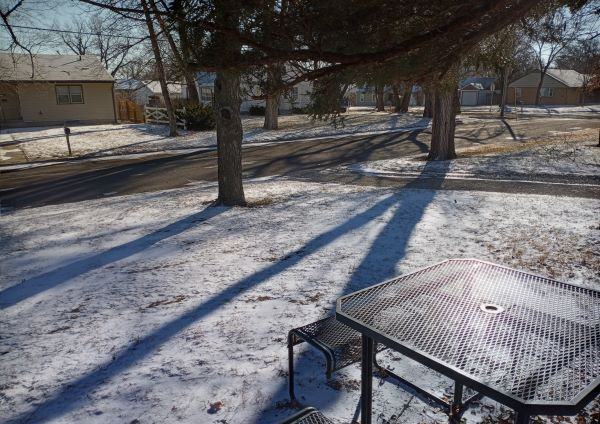 Around 10 am, I got my bit of Wealthy Affiliate research taken care of early too!
This is one of my "must-do" tasks in my daily routine, including on weekends, as well!
Then I decided to make some pancakes for breakfast! My mom called when I was doing this, and I talked to her for a half-hour. I ended up with about six medium-sized pancakes, which served more as a brunch than a breakfast!
I worked on the computer a little more, even getting this blog post started too!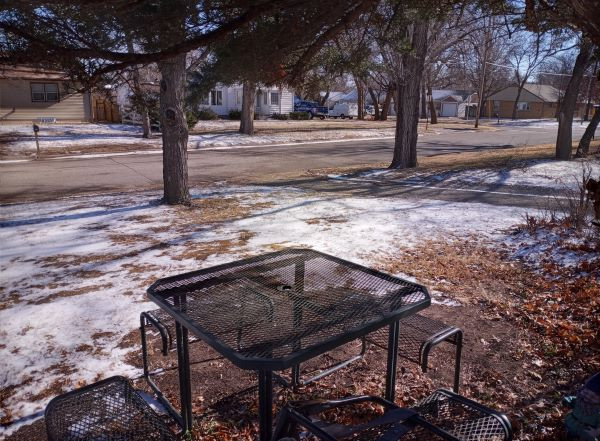 Around 1:20 pm, I went outside and a lot of the snow was melting. It was now a whopping 55 degrees Fahrenheit! A good chunk of the white stuff will be gone soon, if this keeps up!
I started filling the trash can again from the back yard! I spent about 30 minutes being productive doing that, but soon, I'll have to go to the locksmith shop house to take care of a couple of things!
The drive over there was nice, as the next three images show!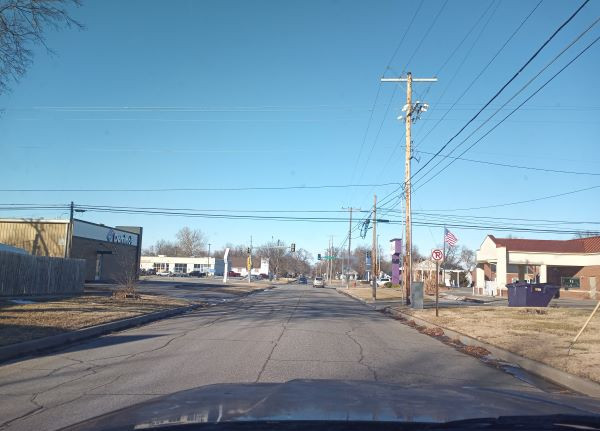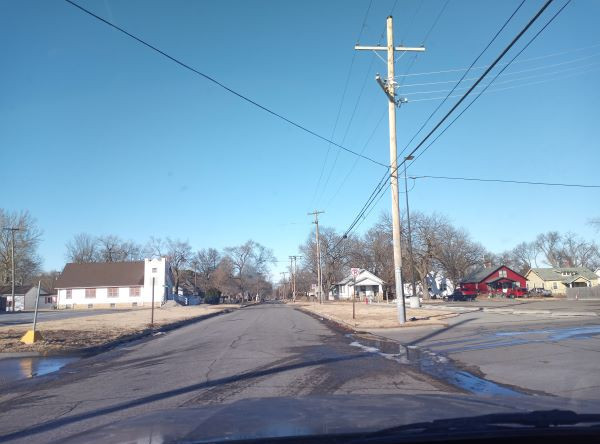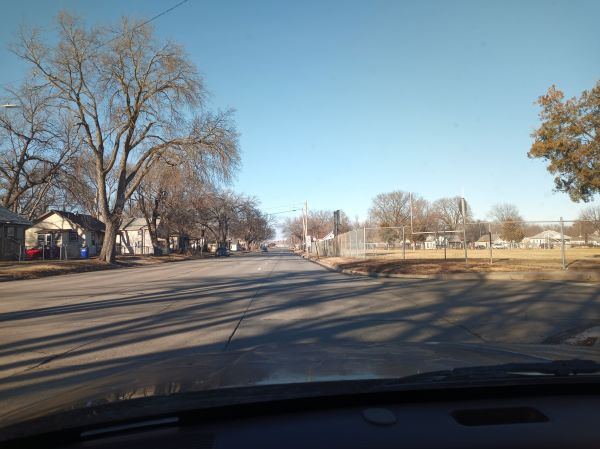 When I arrived there, I unloaded some dirty dishes, empty water jugs, and some clean clothes into the shop house, and then I took a picture of the sun in the clear sky! (below)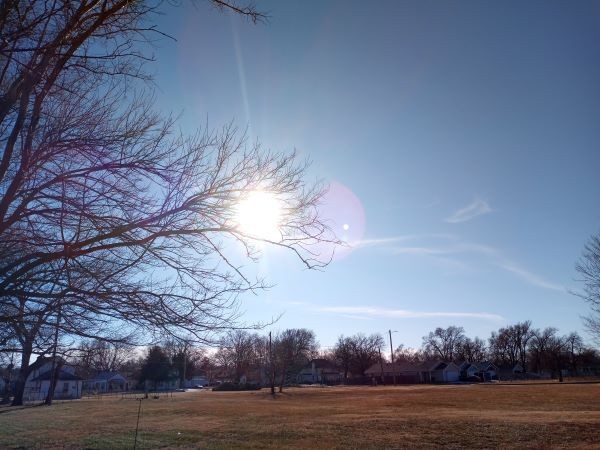 I washed dishes over there, refilled water jugs, and took a long hot shower too! I also ran the back-up car for about 15 minutes, and then closed things down over there to head back to the eBay house!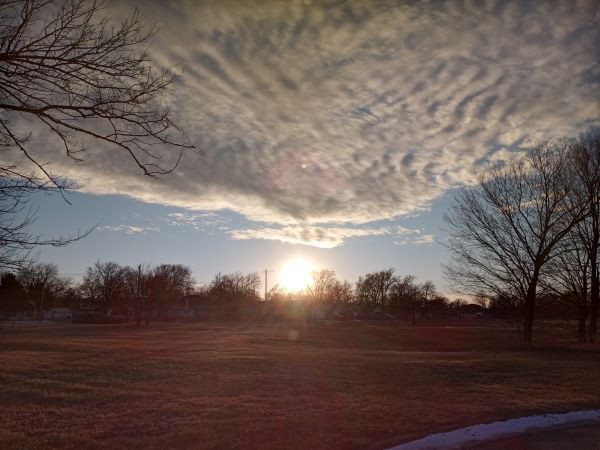 I took the above image of the setting sun underneath a new cloud bank right before I left!

The drive back to the eBay house was uneventful, but you can see the clouds coming in once again!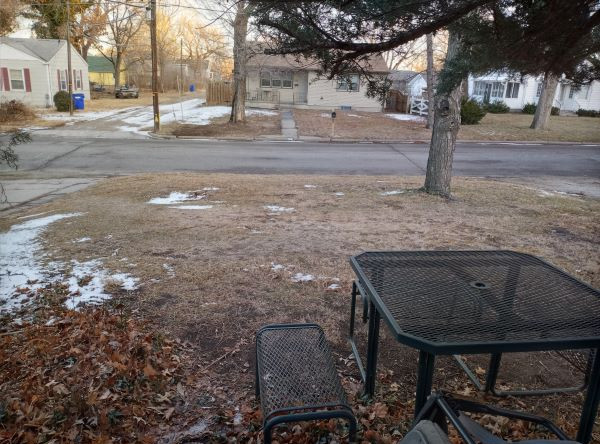 After I took everything into the eBay house, I captured an image showing just how much more snow is already gone! It was 51 degrees (F) at this time!
The rest of this evening will be spent listening to football on the radio, making dinner (perhaps Spaghetti with ground beef), and working on the computer after this post is published!
I'll leave you all with another image of the Blog Dogs from happier times!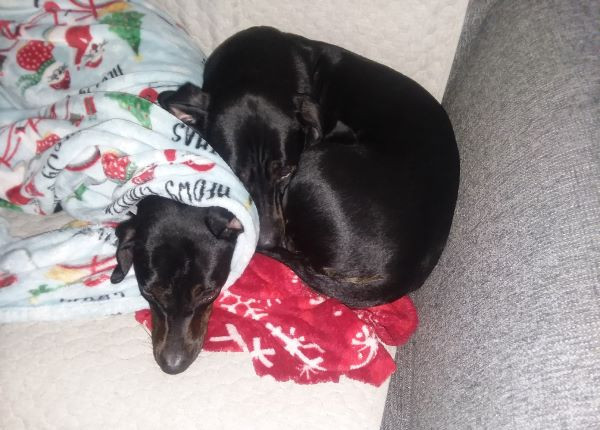 Shadow always seemed to make sure that his sister, Star was covered up and warm!
I HOPE THAT EVERYONE HAD ANOTHER SUPER SAFE AND SUCCESSFUL FRISATSU! THE NEW WEEK HAS STARTED FOR SOME, AND WILL START TOMORROW FOR THE REST OF US! LET'S GET OFF TO A GREAT START!

JeffreyBrown
Premium Plus
JeffreyBrown's Posts
976 posts