Superb Sunday Siesta & Sojourns!
Superb Sunday Siesta & Sojourns!
Last Update:
May 15, 2022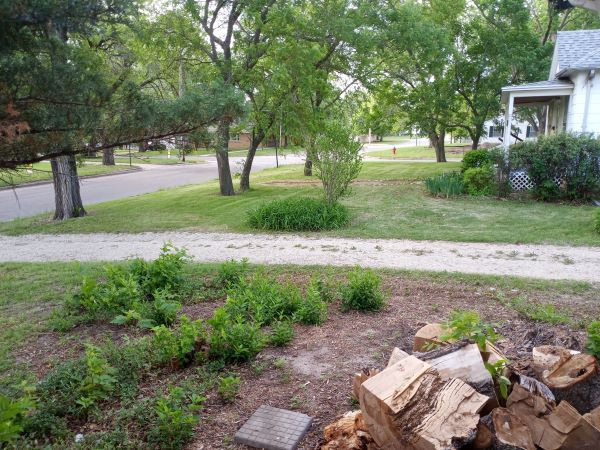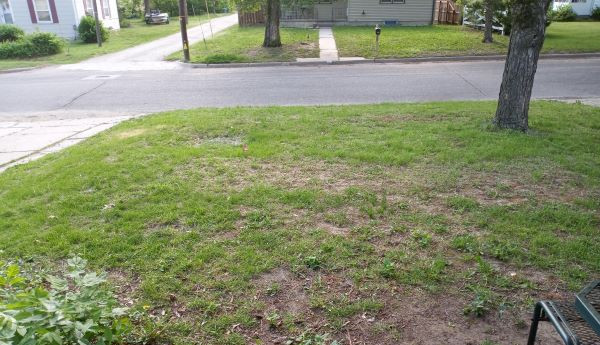 Hello everyone here in Wealthy Affiliate!
I woke up early today and was just starting with my normal Wealthy Affiliate Community morning run-through, when I almost immediately received a call to go unlock a car.
I took that opportunity to capture some images of the new morning that I was allowed to wake up to! (above) Weirdly, we were supposed to have had heavy thunder showers for half of the day, but they had not appeared at this time. More later in this post about that!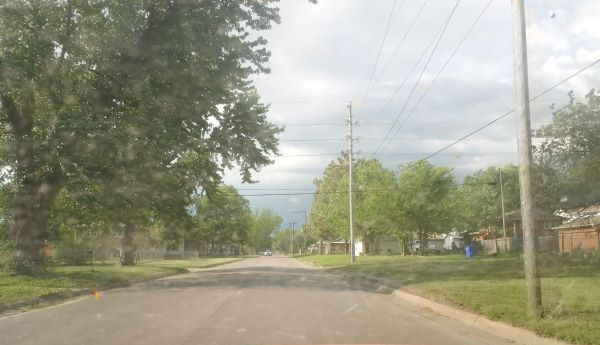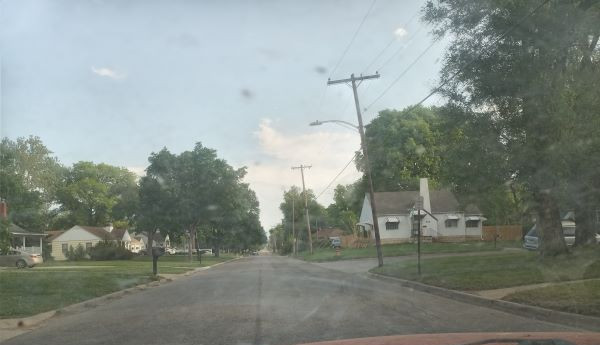 The drive over and back was pleasant enough. I got the unlock job completed and pocketed $55 cash. Not a bad start for the day at all!
Taking a step back to yesterday evening, after I posted, Monica had called me because her back door would not close. I rode over there on the motorcycle and replaced a defective latch.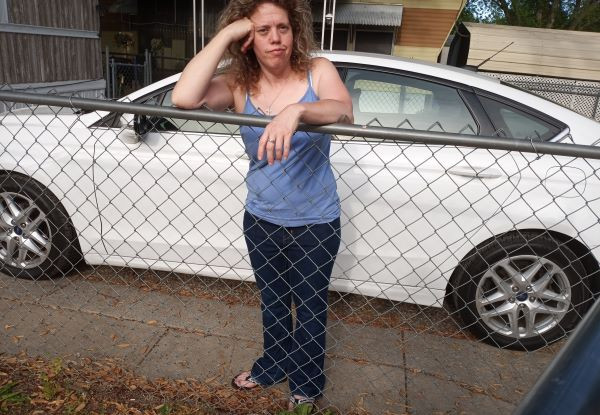 I also got to visit with her for about an hour and a half! I had too, because I knew I wasn't going to see her today, because the PSD's graduation was today (even though she actually graduated in December early. There would be NO time for me today!
When I reluctantly left her to go back to the eBay house, I stopped by the 15th street locksmith house and picked up the weedeater!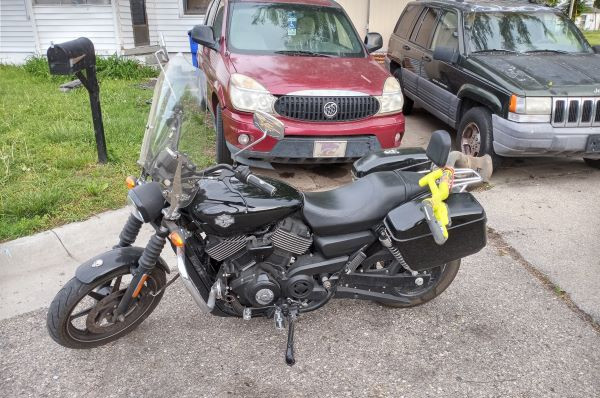 Then, I went home and "cut" the lawn down with it since Sylvester has been lax about getting to the yard!
Now, back to today:
My Wealthy Affiliate research today consisted of refining certain things concerning my book promotion website.

Kitty actually showed up for this portion of the day. I have two posts I am almost finished with writing for the new site!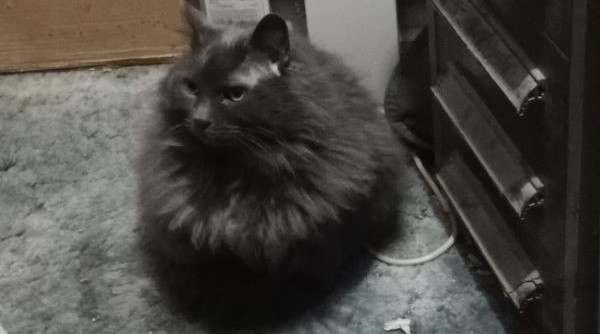 She did not stay long because the forecast thunderstorm rolled in and drenched us! I heard the changes outside, but it was the Blog Dogs' barking which especially alerted me to this.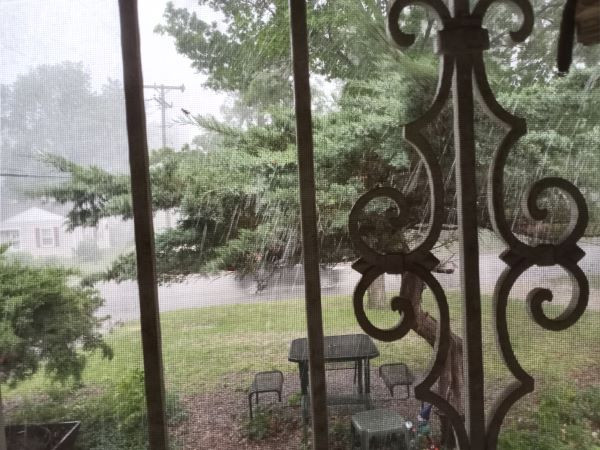 Fortunately, the "mini-storm" lasted only 5, maybe 10 minutes!
When it stopped, I opened the door again, and not long after that, the Blog Dogs were riled up again, barking their heads off!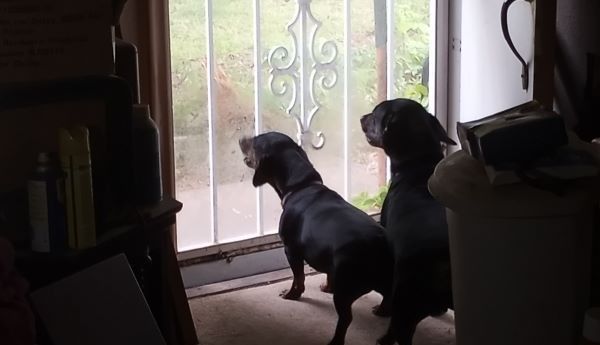 I moved them out of the way and discovered a loose dog that looked a LOT like them by the tree in the front yard!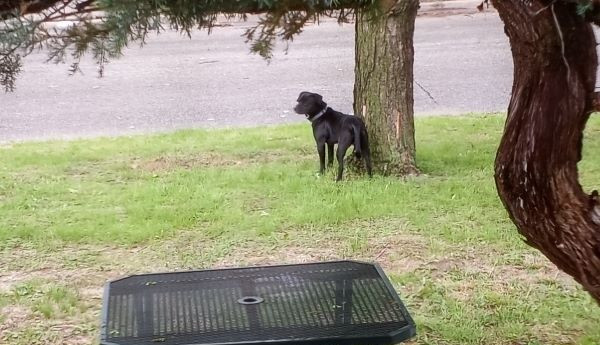 Above is the image of this dog! Eventually, it went away, and calm was restored! A short time later, the sun reappeared, but the day has been much cooler since the refreshing "bath" we received today!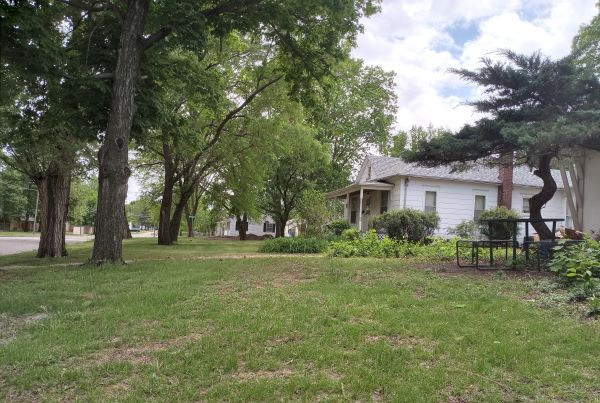 Even a squirrel came out, and the birds were chirping and busy again!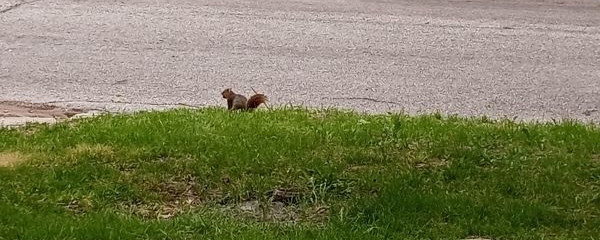 It was now time for some much-needed food, and since I seem to only eat once a day, I decided to make another hamburger!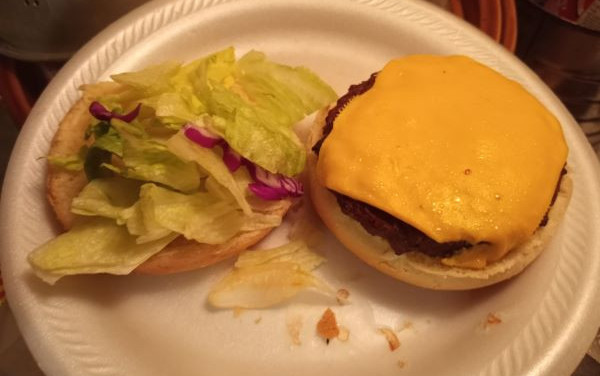 This meant that the Blog Dogs would be zealously eating again too!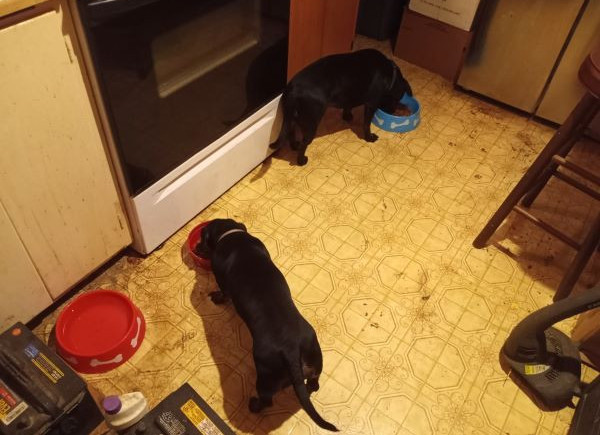 Then, since the weather was better, I had a quick errand to run!
As you can see, as I was returning to the eBay house, the weather had vastly improved!
When I got back, I talked on the phone to my buddy, Kevin, up in Nebraska! He is a foreman tonight, so that is the only time I can talk to him. Right after that, I talked to my mother on the phone too!
As the day progresses, I took a couple more images of the day too!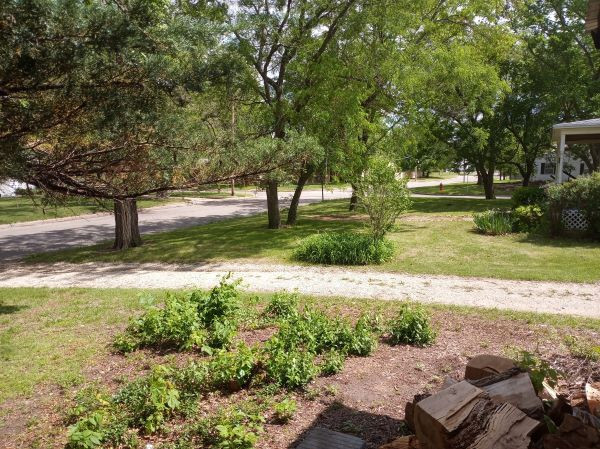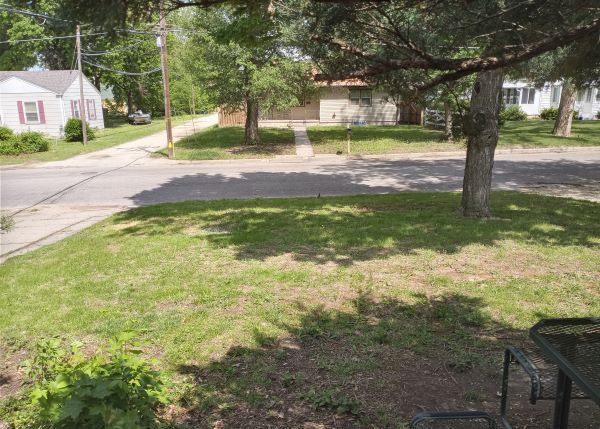 Now, I am settling back into finishing this blog post!
The rest of the evening will be spent on the computer, finishing off those site blog posts, talking on the phone to friends, and eventually relaxing a little too!
On another note, there is a distinct possibility that I will be having lunch with not one, but two Wealthy Affiliate members as they pass through Kansas on their way back home! They are, of course, husband and wife! If the visit comes to fruition, then there will be a lot to post about on Monday!
I HOPE THAT EVERYONE HERE IN WEALTHY AFFILIATE HAD ANOTHER EXCELLENT FRISATSU! I CERTAINLY CANNOT COMPLAIN ABOUT MINE! ANOTHER NEW WORK WEEK AWAITS US ALL! LET US MAKE IT THE BEST ONE YET!

JeffreyBrown
Premium Plus
JeffreyBrown's Posts
1034 posts