Sunny & Superb Saturday Seemed So Supremely Satisfying & Serene!
Sunny & Superb Saturday Seemed So Supremely Satisfying & Serene!
Last Update:
May 15, 2021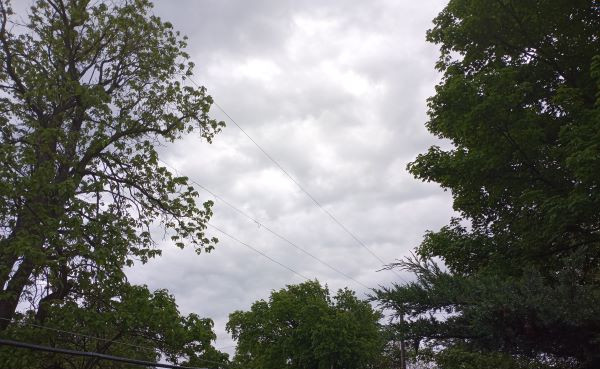 Hello everyone here in Wealthy Affiliate!
The title image is what I happened to way up to! Apparently, it rained last night, although I must have slept like a log. I quickly got to work in the Wealthy Affiliate Community!
I didn't have a lot of time to do this, because Monica had to work a 12.5 hour shift today, so I helped get her on her way, and then took off to the eBay house to make last minute preparations for my scheduled zoom meeting!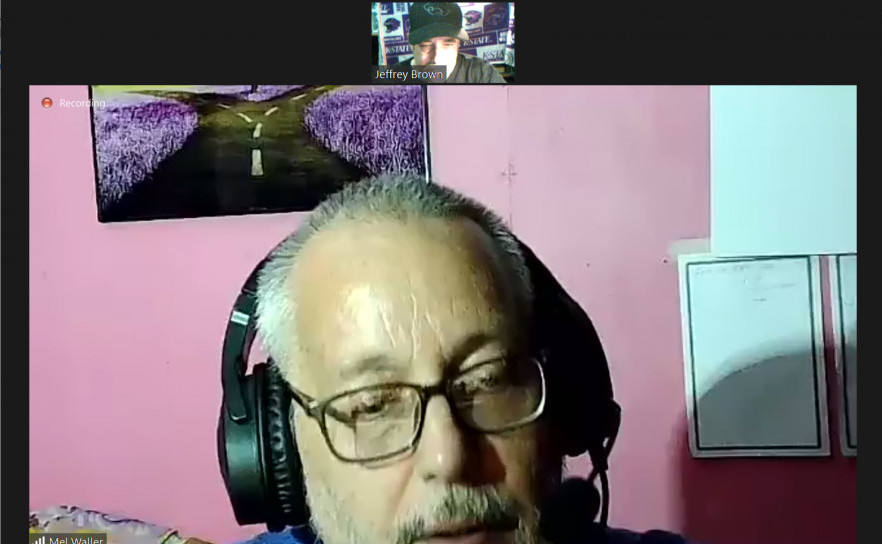 Bet you can't guess who it was with! Suffice to say, the meeting was good-natured, very educational, especially at the end, and I would like to say mutually beneficial! Oh, and it lasted 4+ hours!
One down, one more to go in a couple of days.
When that was over, I went outside and noticed that the clouds had broken up considerably, and the Sun was making its presence known!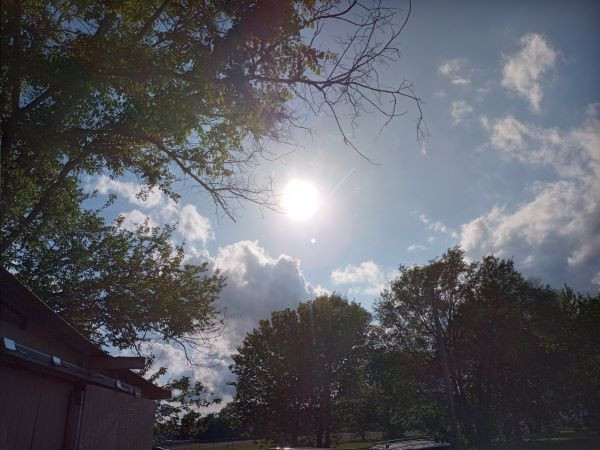 It was beautiful, and that is putting it mildly! This pic was taken at one of my stops at the 15th street locksmith shop house!
Of course, since the meeting had gone so well, and I had gotten caught back up in the community, I decided to ride my motorcycle!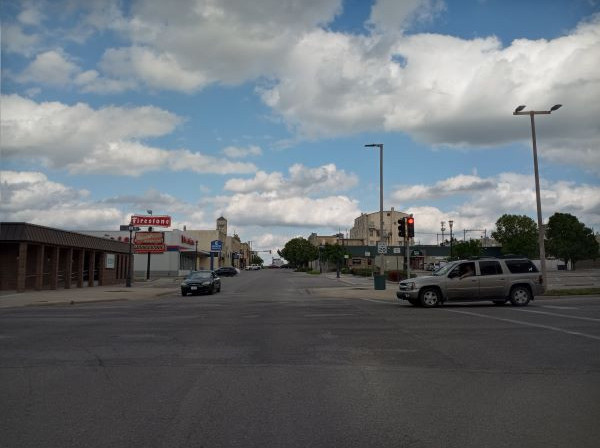 Here is an image taken at an intersection on my way to check on things at the house--both with the kids and the furry assistants!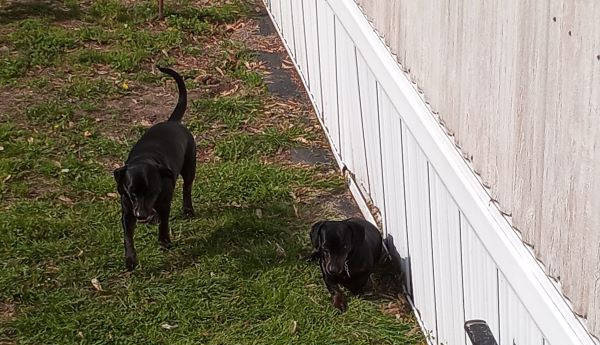 Obviously, by both the title image and the picture above, the Blog Dogs were in fine form!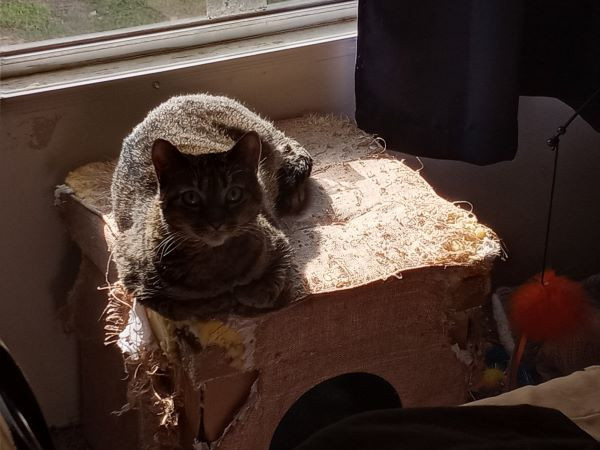 Even Tig-Tig looked like she might be ready to get back to work, as well!
I still had more work to accomplish at the eBay house, since I am beginning to unclutter my office, but had to make space in the old living room to spread things out.
This was necessary to give me an area to separate the garbage from the good stuff!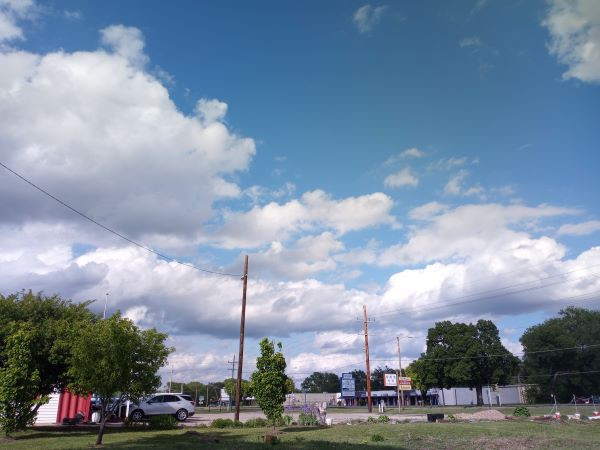 The ride back home was very pleasant and I stopped a few places to take more pictures of the phenomenal sky!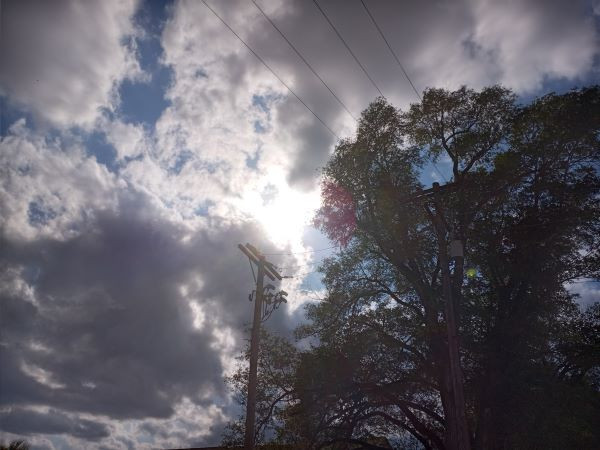 The illumination of the clouds by the sun is so gorgeous, and is the funnest picture to take!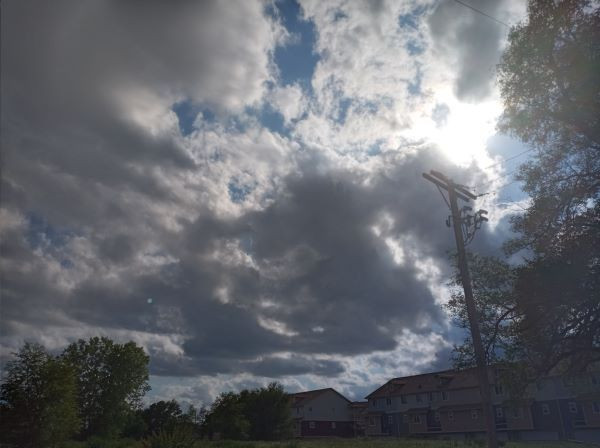 I could take pictures like this all day long! I have two cloud image eBooks out, and more than enough images already to do two more!

The evening will be dedicated mostly to Wealthy Affiliate work--I am too tired to do too much on the office uncluttering job!! As that banner says, I feel young again in Wealthy Affiliate!
Who knows? I might even do a little relaxing as well! Hopefully Monica won't be too tired tonight, though that is wishful thinking!
I HOPE THAT EVERYONE HAD A GREAT SATURDAY PORTION OF FRISATSU! SUNDAY IS NEXT--WOW, HOW TIME FLIES!

JeffreyBrown's Posts
619 posts