Sunday Seemed Subdued, Serene, Solemn & Suddenly SUNNY!
Sunday Seemed Subdued, Serene, Solemn & Suddenly SUNNY!
Last Update:
May 22, 2022

Hello everyone here in Wealthy Affiliate!
Once again, I awakened at 5:30 am. I'm not sure why, only that I woke up refreshed and ready to go. First thing, I fed Kitty, let the Blog Dogs outside to do their business, and then left them a little food in their joint bowl, before heading into the office to perform my routine Wealthy Affiliate Community sojourn.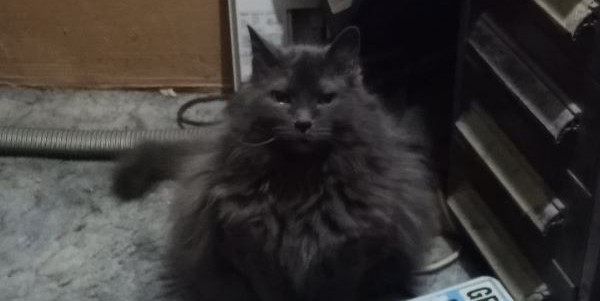 Kitty sauntered in to assist me shortly after she finished eating. Monica called at around 7:15, and we talked for about an hour and a half. I thought she would stop by and see me, but, alas, once again, it was not to be.
I took a break and went outside to capture some images of the dismal overcast day. This also included the title image too.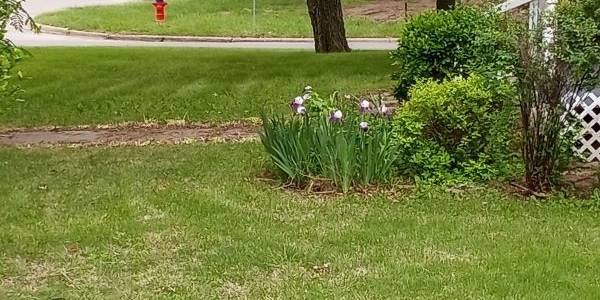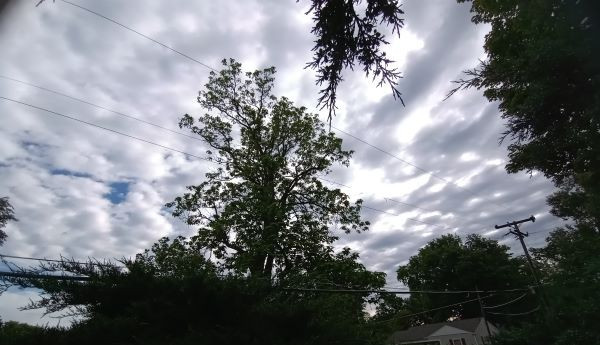 Then, reluctantly, it was back to the morning grind, but this time on more website work, which has been the focus of my Wealthy Affiliate research over the past several days.

I was shocked again that Kitty came back in to assist with that too!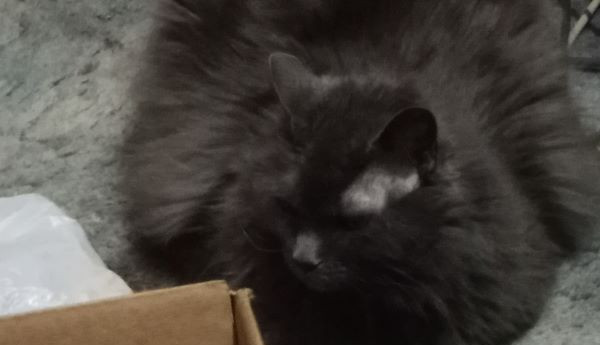 She seemed to be quite comfortable this time around.
Well, it was nice to have the company. All the furry assistants and myself seemed to be laid back, relaxed, and perhaps even a bit tired too! After all, Sunday is supposed to be a day of rest!
I did manage to get one new post on the website, and another started (still in draft), so that was not a bad productive effort.
Well, the weather changed, of course, and the sun visited us again! I went outside and took a picture!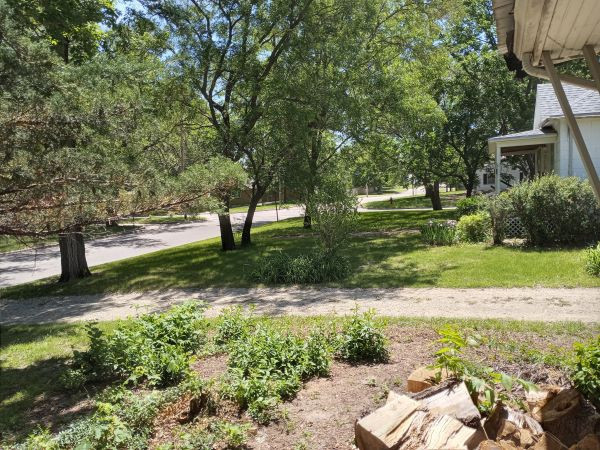 Kansas weather sure is funny, but also very fickle! Now it was time to run a resupply errand for the upcoming new week!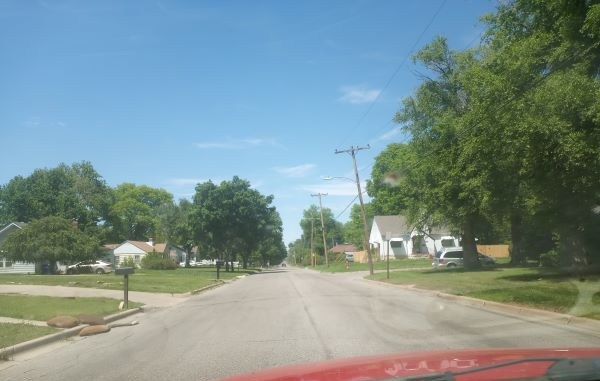 The drive there was exceedingly pleasant since the weather change! When that was done and I got back to the eBay house, I received a call from my buddy Kevin. I sat at the picnic table and had a beer while he and I chatted.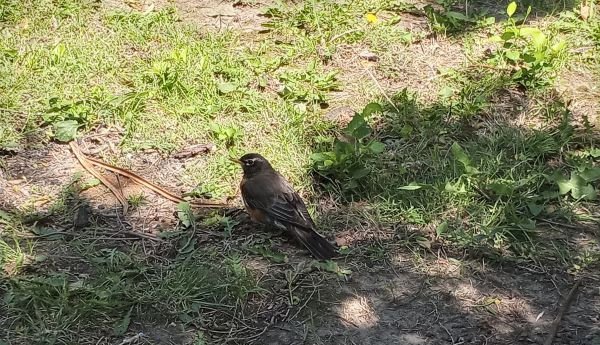 Sunday has suddenly become very relaxing with the sun out! I even got a good picture of my friend Robin who does not seem to be shy. She does, of course, have a next in my large "bonsai" tree!
Monica called at her lunchtime form work and we chatted for about 20 minutes and when she let me go, I called Kevin back.
I have pulled the motorcycle out, and I plan to ride it some after I publish this post.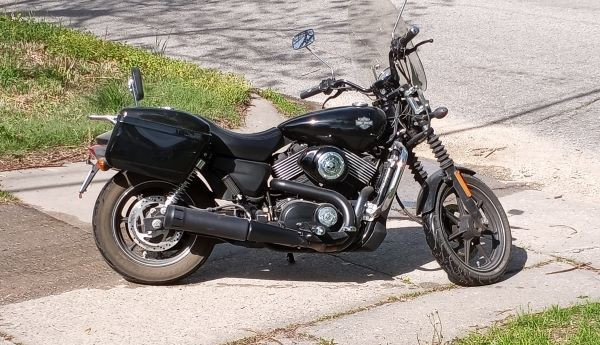 I'm supposed to ride it over to the house to check on a varmint that's under the house over there. That will be my evening mission while I ride around town enjoying the weather change!
When I return to the eBay house, I will jump back on the computer and peruse the Wealthy Affiliate Community again, searching for more hidden gems!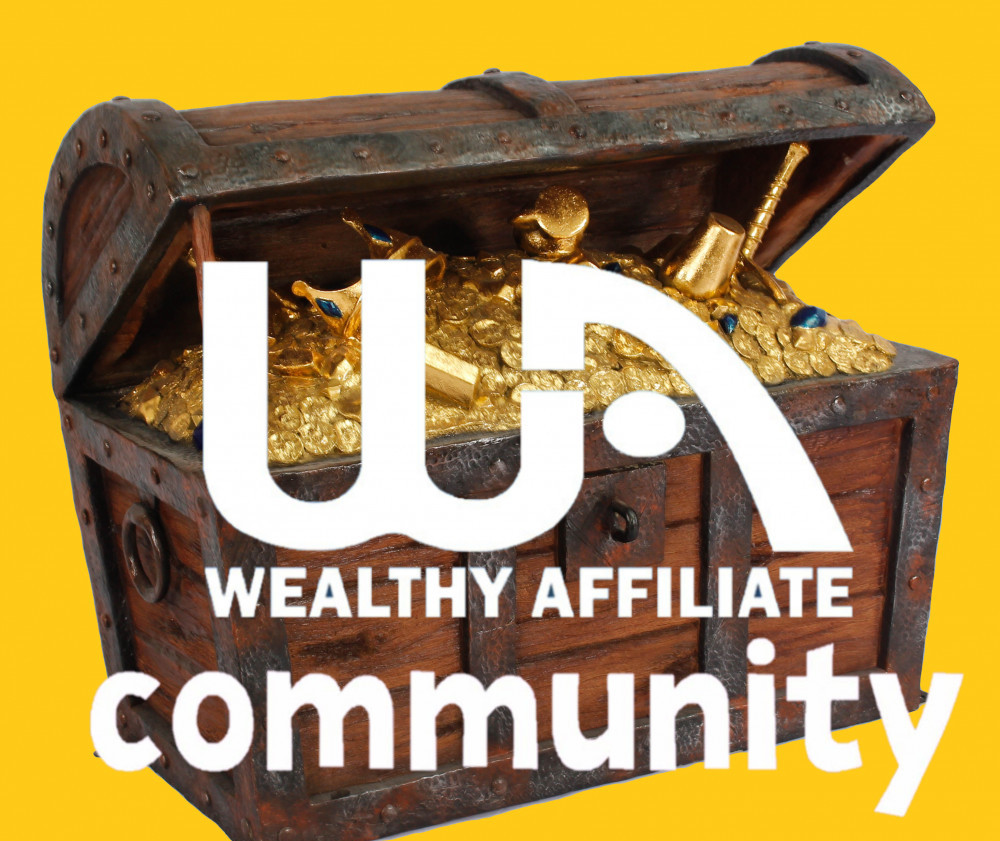 The knowledge treasure is not only in the WA posts, but also the comments! This is a bonus on top of the wealth of amenities provided here in Wealthy Affiliate!
When I get done there, I'll also be finishing up another website post, along with adding a few lines to my newest manuscript that I am putting together!
Today was a GREAT day, and the beautiful part is that we never know what will occur each day. We must roll with the changes--good or bad--and make the best of it! LIVE EACH DAY TO THE FULLEST!
I'll leave you all with this final image of the day!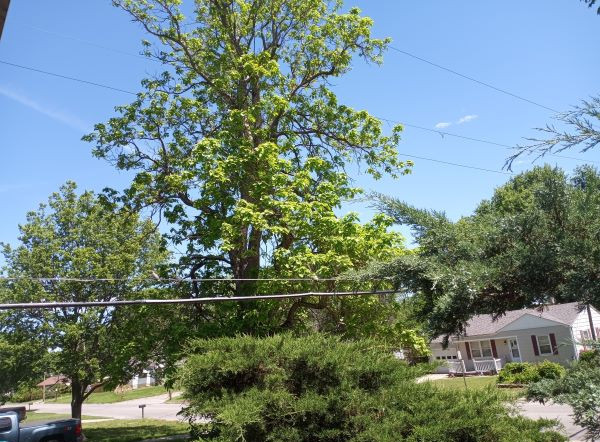 AS WE COMPLETE ANOTHER FRISATSU, I TRUST THAT EVERYONE'S SUNDAY PORTION WAS SATISFACTORY! NOW IT IS ON TO A NEW WORK WEEK!

JeffreyBrown
Premium Plus
JeffreyBrown's Posts
1034 posts