Slippery & Sleet-filled Saturday Siesta!
Slippery & Sleet-filled Saturday Siesta!
Last Update:
January 15, 2022

Hello everyone here in Wealthy Affiliate!
Brrrr! As expected we did get snow, but only 2 inches of it, if that! The temperature was only 19 degrees Fahrenheit when I snapped the title image and the next ones below!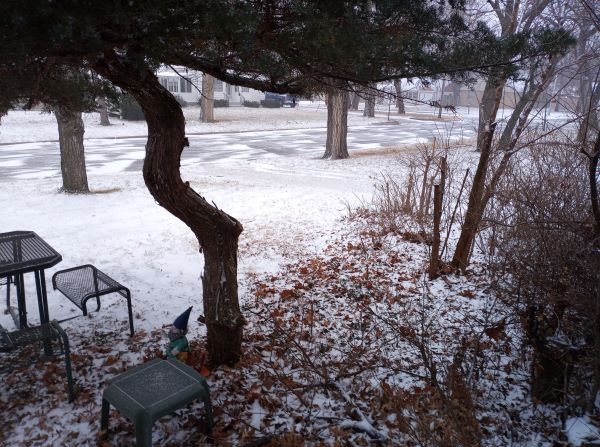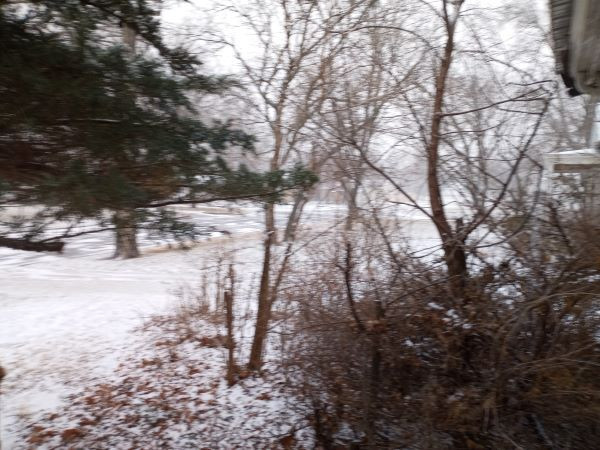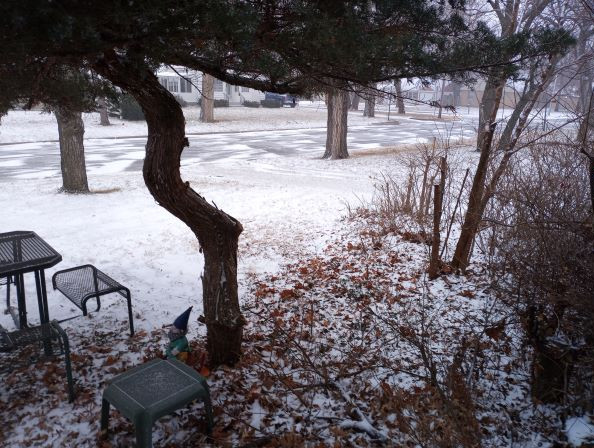 After coming back inside, I jumped on the computer and did my normal morning sojourn into Wealthy Affiliate Community!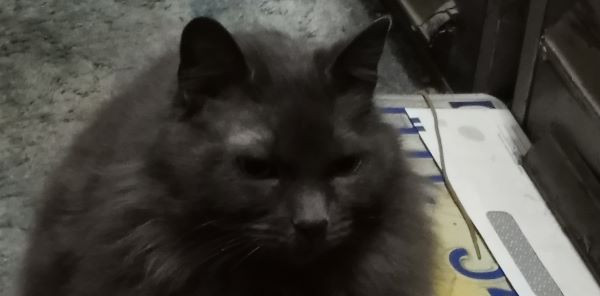 Kitty literally must have been right behind me, because when I swiveled around in the chair, there she was with an accusatory look! When I finished with that, I then researched a couple of more things on my list in Wealthy Affiliate!
I received a locksmith call from one of my regulars about a potential house unlock, but it was in another town and with sleet coming down, road conditions, and the issues with my vehicles, I had to decline, but I referred him to someone who actually happened to be located in that exact town!
I then felt hungry and so I finished off the chili, rice, and beans from last night!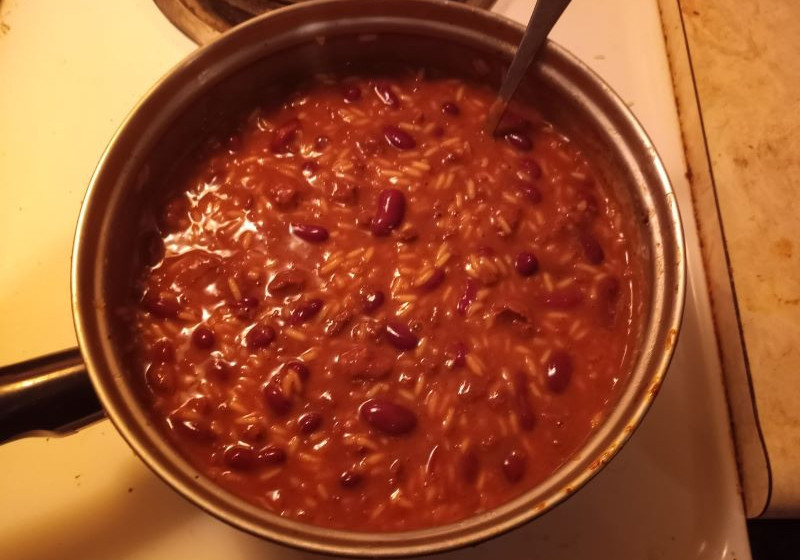 It was delicious!
With that now completed, it was time for me to have my zoom meeting with fellow WA member Roy Bretton.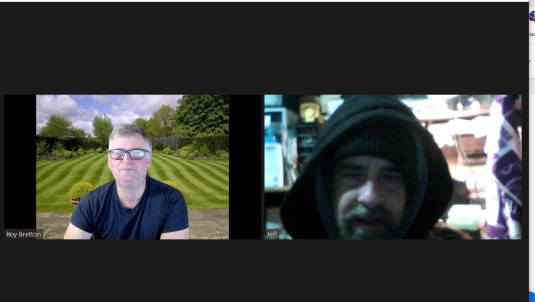 It took a bit of time at first, but then we were rolling along!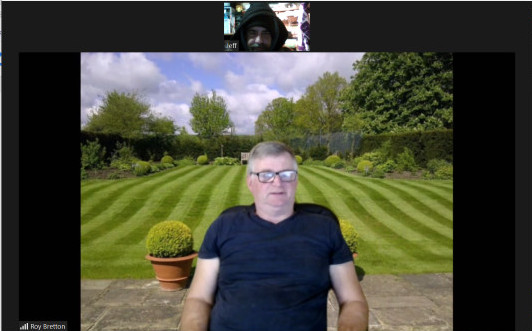 About 3.5 hours, give or take, later, we were finished, but we discussed a lot of important things, discussed the Zoom platform itself, played with some background effects, and I learned a few more things too!
We will be much better prepared for the next meeting, but this one was surprisingly quite productive, nevertheless! This makes, I think, my fifth interview/meeting!
The first was with LD Sewell early last year, A guest on the Magic Brad show was my second, A 4.5 hour epic interview with Mel Waller was my third!, A 2-hour business meeting about my books with Rupert (Rupert4U), and this one with Roy! They are quite informative, and very fun to do!
You all should try at least one if you haven't already!
When that was concluded, I returned a call to my son, Jack, called my Mother back who called during the meeting, and am now talking to Kevin at the railroad, who also called!
While I was talking to him, I was also working on my candle heater! There are a few tweaks that I still need to do with the pots and duct work, but below is the vegetable shortening candle burning with the pots that sit on top removed!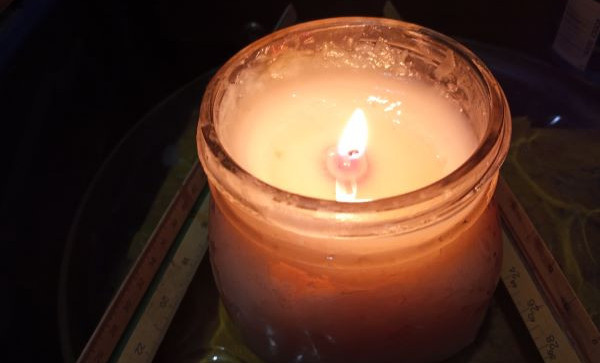 It has burned over 8.5 hours already, and it has hardly diminished in size! This will prove to be very economical! I am quite enthused by the results at this early stage!
It is 27 degrees Fahrenheit as I am putting the finishing touches on this post, and I think we only had a high of 30 degrees! It wasn't a warm day at all!
The rest of this Saturday portion of Frisatsu which has flown by so far, will be spent on the computer and phone!
I leave everyone with another Blog Dog picture from the past! I didn't hear from Monica yesterday or today (although she is at work).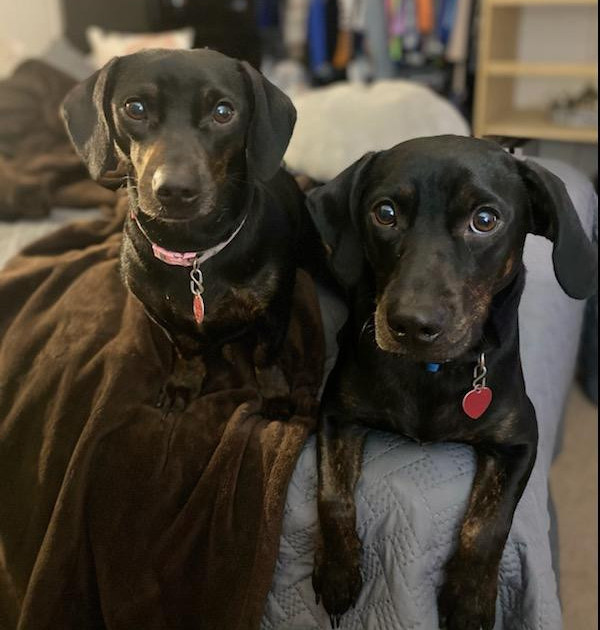 I HOPE THAT EVERYONE HAS HAD A VERY SAFE AND SUCCESSFUL SATURDAY PORTION OF FRISATSU! NOW WE ONLY HAVE THE SUNDAY PORTION LEFT!
(THERE ARE OTHER MEMBERS OF THIS PLATFORM WHO ARE ABOUT TO EMBARK ON THEIR NEW WORK WEEK ALREADY!)

JeffreyBrown
Premium Plus
JeffreyBrown's Posts
987 posts