Ruh Roh! Really, REALLY Rollicking Rain! Restful? Right-o!
Ruh Roh! Really, REALLY Rollicking Rain! Restful? Right-o!
Last Update:
May 16, 2021

Hello everyone here in Wealthy Affiliate!
We originally were forecast to have rain all three days of Frisatsu! It seemed to have held off only to come all at once on restful Sunday!
This is okay with me! I began working within the Wealthy Affiliate Community!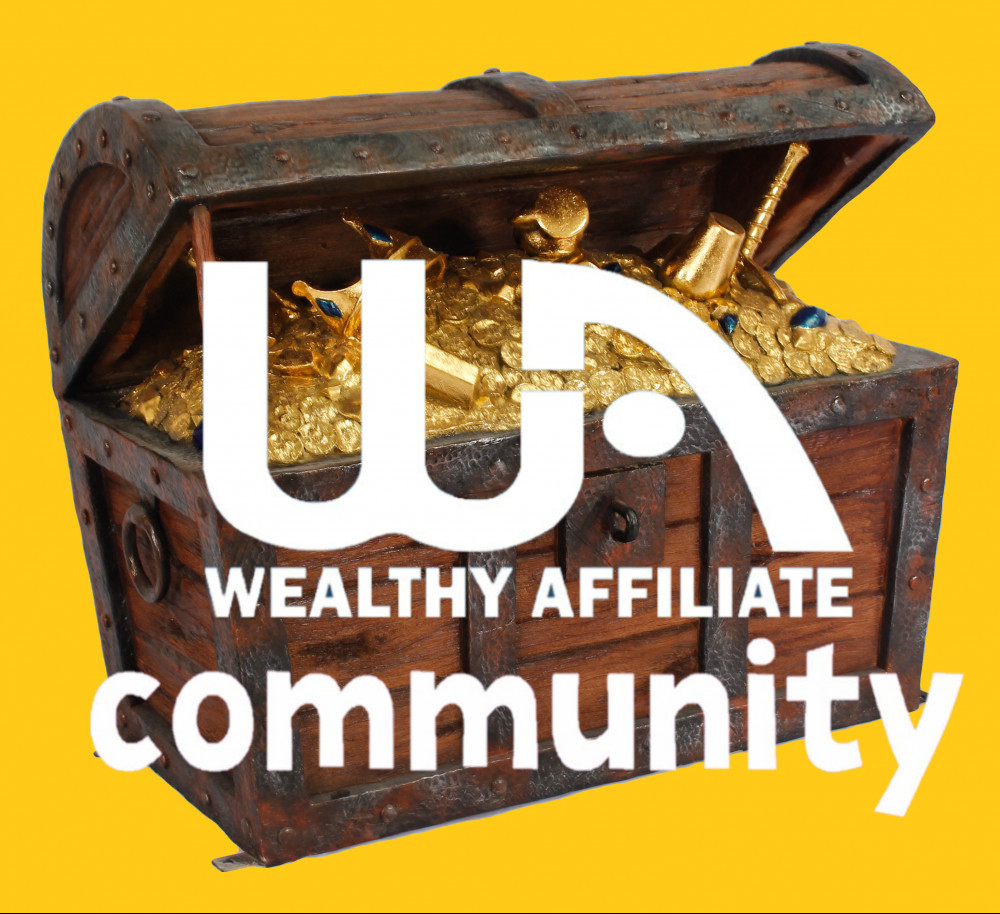 It is far easier to stay indoors and get the work done when it IS raining, as opposed to the sun being out, and pulling me away to outdoor activities and work!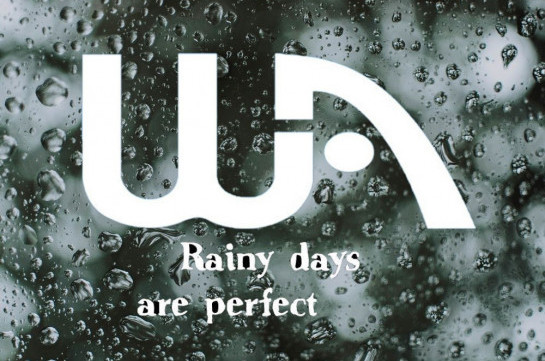 I always seem to have something to do, indoors or out, no matter what!
The Blog Dogs don't necessarily care much for the rain though! All they do is run out quickly to take care of their "business", and then it is right to the steps to be let in!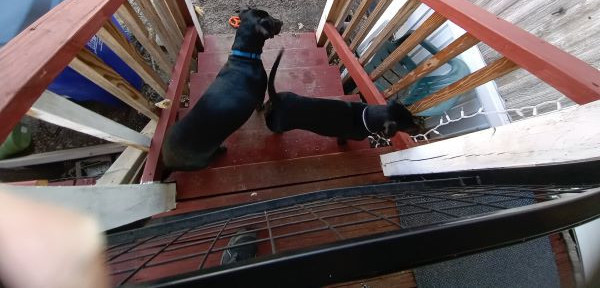 Tig-Tig doesn't like the rain either, she is quite comfortable relaxing in the house!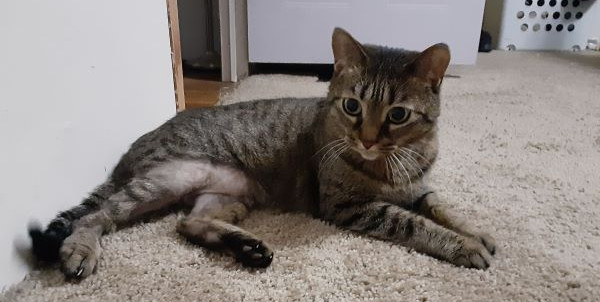 What a life, although I would really get very bored with it in a big hurry!
It wasn't long before I had to go do an unlock job for a regular customer, and she always tips well, though I have told her that she doesn't need to! Still, she always insists!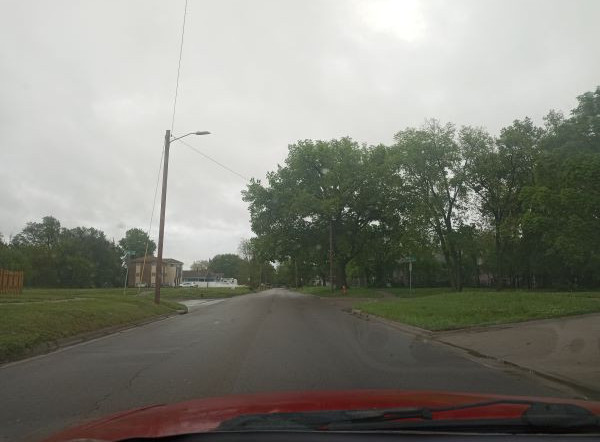 This was the drive over there to her house. Surprisingly, the rain had stop enough for me to get her car unlocked without getting wet!
From there, it was over to the locksmith shop house where I had to drop some things off. That was when it really started to rain!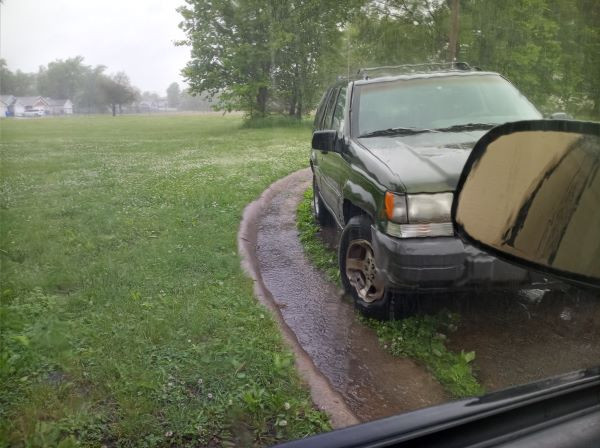 I took several photos while I was letting one of my service vehicles run to charge-up the battery.
It seemed to stop and start for a while. Since I was going to be carrying in boxes which I had packed in the car from the eBay house the night before, I decided to wait and see if there was a brief respite!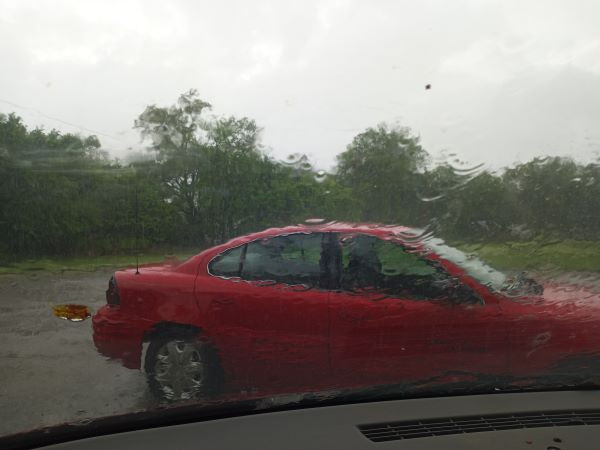 It took a while, but there was a break in the rain long enough for me to get everything carried in! I had been beginning to wonder how long I would have to wait!
Once I was inside there, it started raining yet again, so I decided to do some more organizing there. It still needs a lot of organization since over the last year, I have been consolidating most of my locks and tools back into the one location!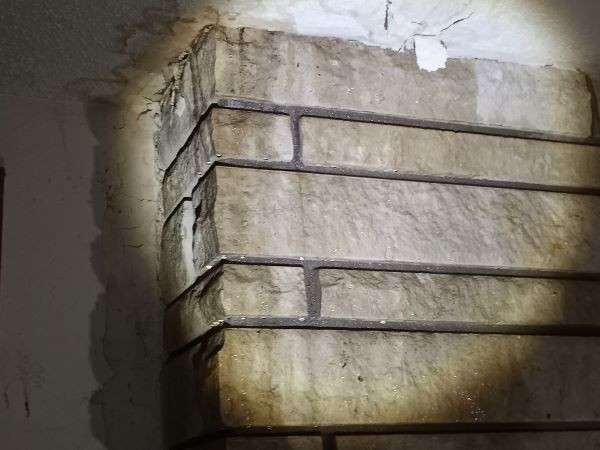 Last night, when the rain started, I had still been working at the eBay house, and I noticed that the leak is still there, but one area I had repaired on the roof was dry!
I now know what I need to do to take care of the remaining leak, and then all should be good!
I will spend the rest of the day sorting more stuff out of my office and throwing stuff out. Monica worked this afternoon, and depending on what time she gets off, we might go out to eat!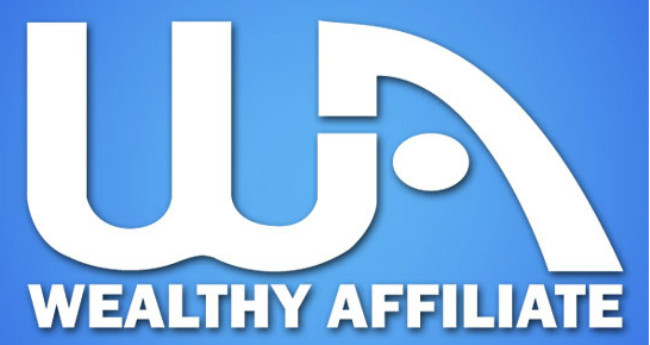 Of course, I will also work within Wealthy Affiliate, as usual, and also do some more camera adjustments for another Zoom meeting that I will have on Tuesday evening! (If all goes as planned).
I HOPE THAT EVERYONE HAD ANOTHER WONDERFUL FRISATSU! I KNOW THAT I SURE DID! ON TO THE NEW WORK WEEK!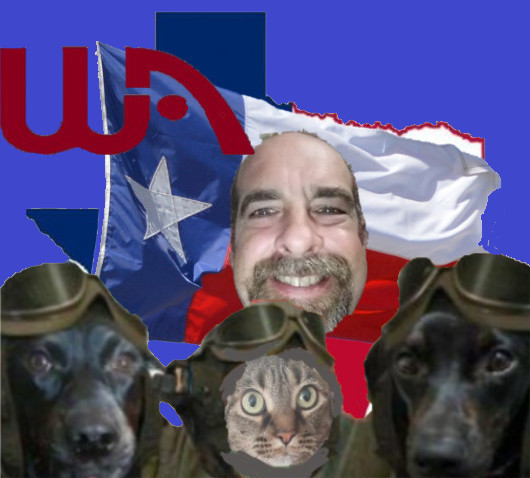 JeffreyBrown's Posts
619 posts