Monday Morning Monica & Magnificent Meanderings!
Monday Morning Monica & Magnificent Meanderings!
Last Update:
June 20, 2022

Hello everyone here in Wealthy Affiliate!
I woke up much earlier than I expected to today, but I still jumped right into the Wealthy Affiliate Community! Kitty was elsewhere remaining cool, but it wasn't long before Monica called me this morning.
I talked to her for about an hour and a half, and then she ended up showing up over here at the eBay house on her way to work! What a nice surprise.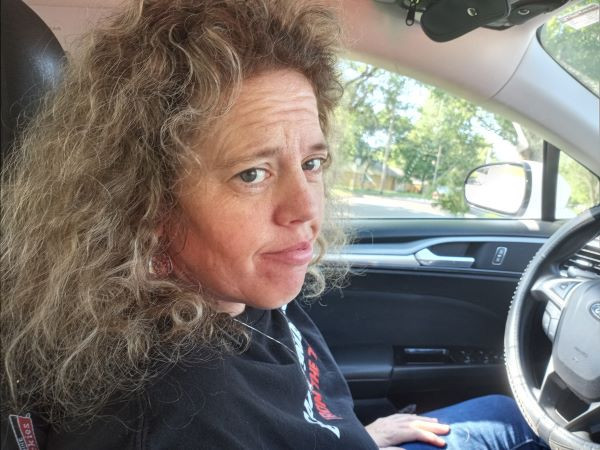 We visited in person for another fifteen minutes, and then she had to go.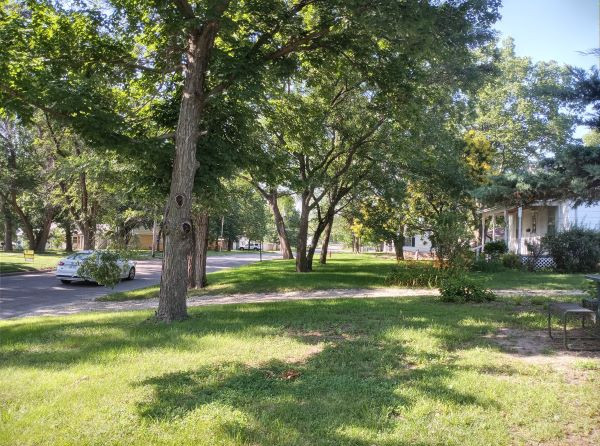 Aside from the beautiful scenery, that is her car heading away. It was 76 degrees Fahrenheit at this time, and we are well on our way to another hot day, it seems.
I took another couple of images before I went back inside.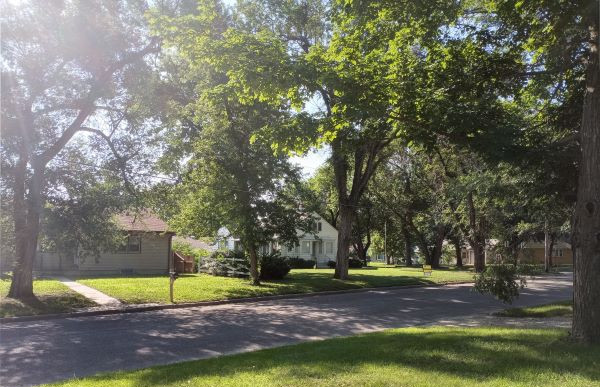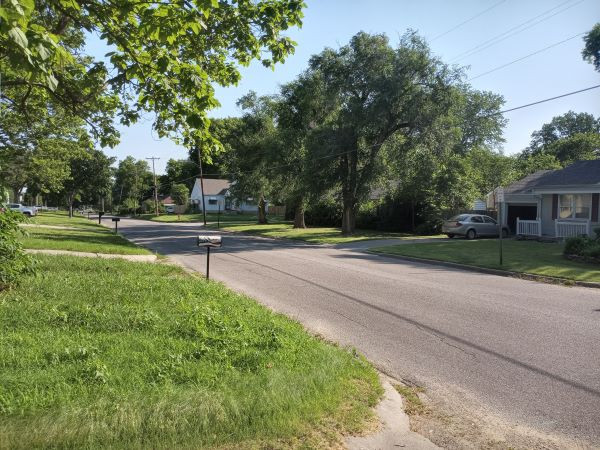 Then it was time to work on my latest post on the book promotion website as part of my Wealthy Affiliate research today.

It was fulfilling getting back into some of my writing again.
Monica has also called me on her first break too, and we chatted some more. The day seems to be moving smoothly along. I had just finished taking a short nap when she called and discovered Kitty resting on the floor in the bedroom.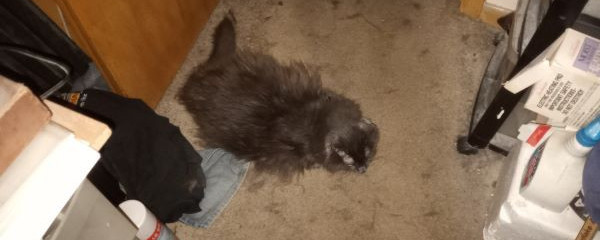 I just never know where she will turn up. Also, she is shedding her winter fur still, and I have to constantly vacuum up clumps of hair.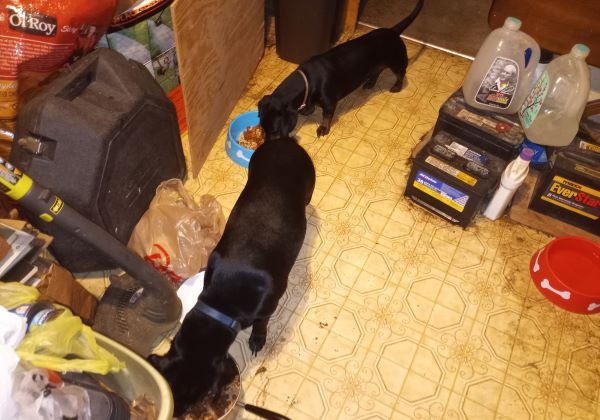 I also fed the Blog Dogs their main meal of the day too.
In addition, I now have two locksmith jobs to tend to, so it seems like my afternoon just got busy.
I went over and unlocked the house first which was three blocks away, I then called the key--who is someone I have done work with him in the past, and he now knows I have the key since I left him a message. I'm waiting for him to call me back so he can pay me and get the key.
The next one was a job from one of my usual property managers. I rode the motorcycle over for that one since it was near the locksmith shop house.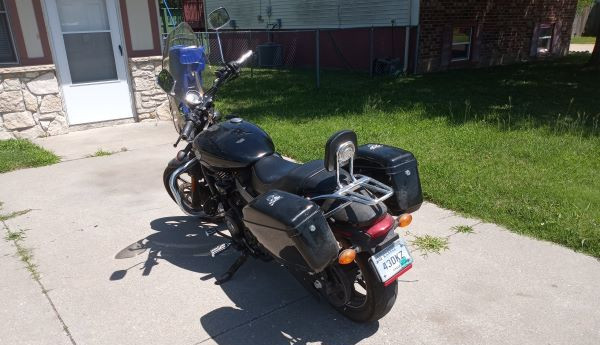 I took off 3 lock cylinders and took them over to the shop house to get a broken key out of one and re keyed all three lock cylinders to match the original key. I also cut two more new keys to boot, because I knew they would want some new extras.
While I was there, Monica called me on her lunch break too! That was quite nice too.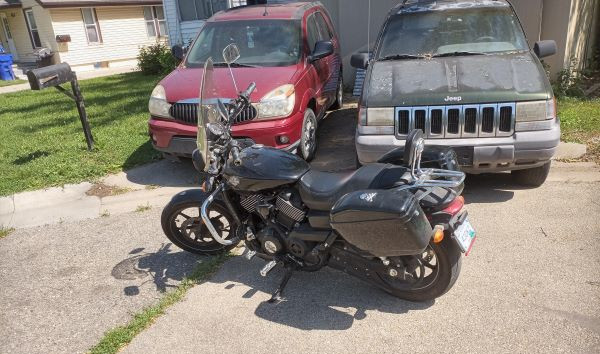 This was before I left the shop house to go back and reinstall the locks. After that I dropped the two new keys and the bill off to an associate at the office that I know very well.
It has been a 90 Plus degrees Fahrenheit day which, according to the weather said that it felt like 102 degrees. I can certainly attest to that! Ah well, Summer "officially" arrives tomorrow, but I feel like it has been here for a couple of months already!
I did lose an unlock job because there was no way for me to break off the other job I was at in time, but I did refer them to someone who could get to them quickly, and I knew what that grocery store parking lot would be like--a nightmare at the time of the day that I received the call! Besides, I was still smack dab in the middle of the property manager job all the way at the other end of town.
You win some and you lose some. Sometimes these things happen. It has not been the first time, nor will it be the last.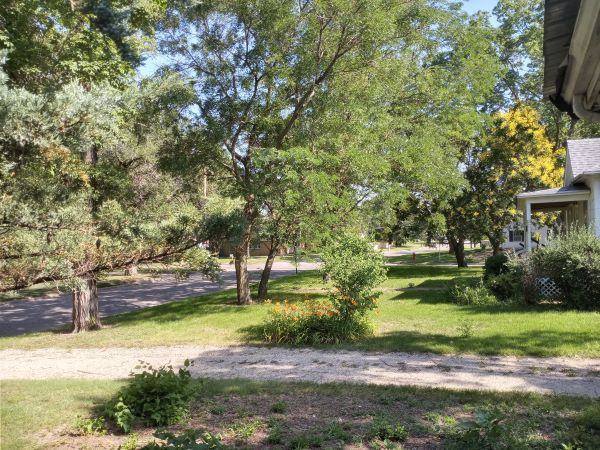 I'm going to cool off under the shade of my "bonsai" tree and drink a beer when I call the guy to some get his key. I took the above image to leave you all with as we are now past 5:00 pm.
When I went back inside, the Blog Dogs had their leashes and harnesses in their mouths. It's hard to tell in the image, but I might have to call Samantha to come over and walk them with me!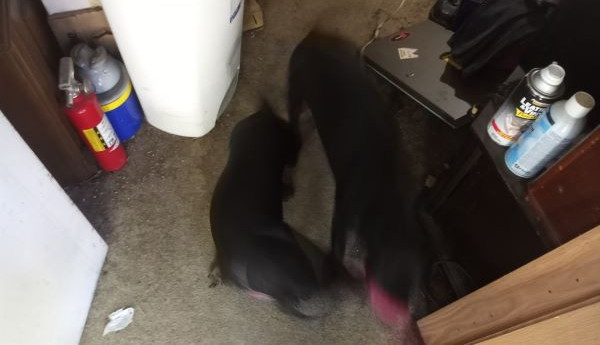 I HOPE THAT EVERYONE HAS HAD ANOTHER EXCELLENT START TO THE NEW WORK WEEK! I KNOW THAT I DEFINITELY HAVE!

JeffreyBrown
Premium Plus
JeffreyBrown's Posts
1081 posts