Magnificent Monday Means More Motivation!
Magnificent Monday Means More Motivation!
Last Update:
January 17, 2022

Hello everyone here in Wealthy Affiliate!
It was a bit chilly when I awoke and climbed out from under the blankets to get on the computer for my routine Wealthy Affiliate Community visit!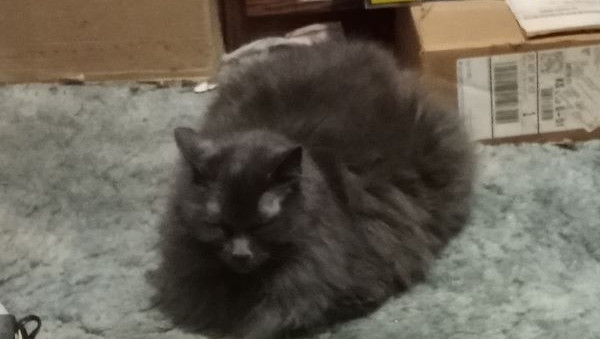 Kitty seemed a bit surly when she finally joined me in this morning endeavor!
Truth be told, she did not come to bed with me last night, and only showed up some time in the wee hours of the morning! Well, better late than never, as the old saying goes!
I took a break early since the platform seemed to be having issues when I tried to get back in! Did anyone else experience this?
I captured this image outside! (in addition to the title image!)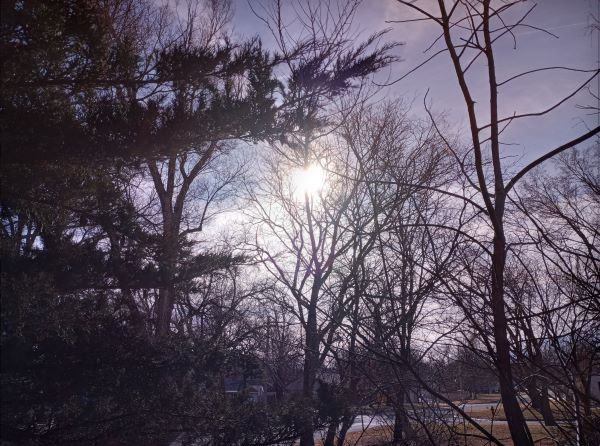 We were only experiencing high 20s in the temperature range! (Fahrenheit, of course). At least the sun was out, which was a very good thing!
The next daily task in the absence of any money work was to perform some more Wealthy Affiliate research, which I did outside the platform, since it must have been experiencing some upgrades or something earlier in the morning!

At least I managed to get it done!
I had to leave shortly after to go pay a bill in the drop box since city offices were closed today because of MLK day!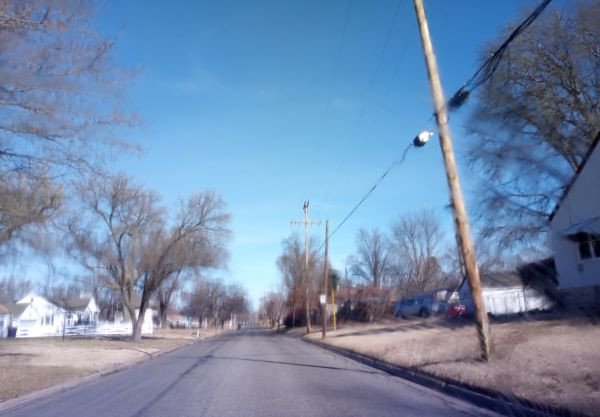 The drive over was pleasant enough! When I finished dropping the bill in the slot, I took an image of a church and other building located next to city hall!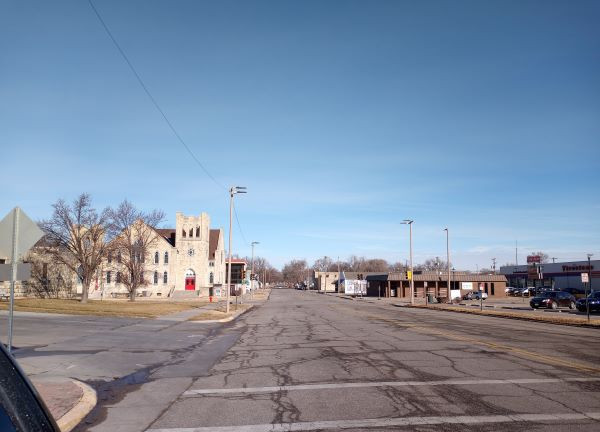 Then it was on over to the shop house!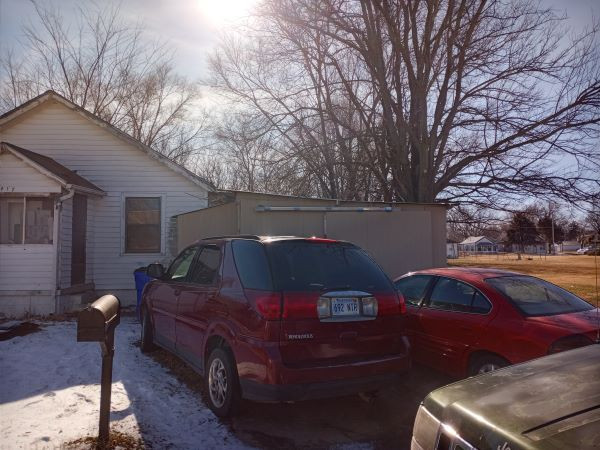 The day was shaping up to be a very nice one, indeed! I took a picture of the sun in the trees right after I took this one!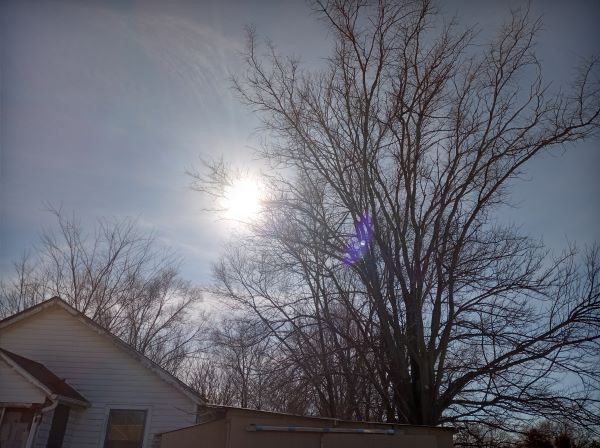 While I was there, I did some more sorting of locks and tools. This was something that I have been procrastinating about!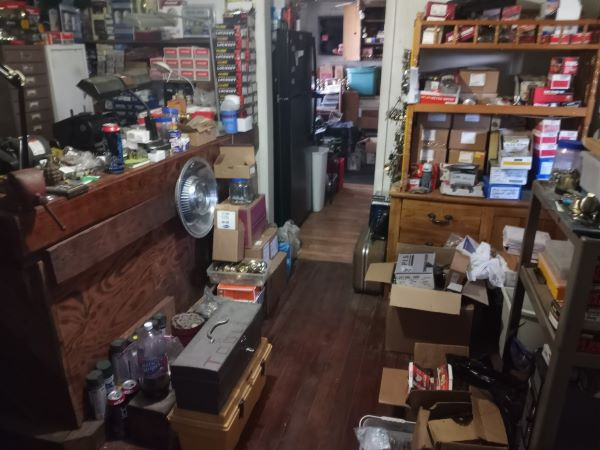 I was over there for a little longer than an hour! When I departed, I took a picture of the clear blue sky over the field where I usually get my sunset pictures from! I used to own a large portion of that field, but I sold it over ten years ago!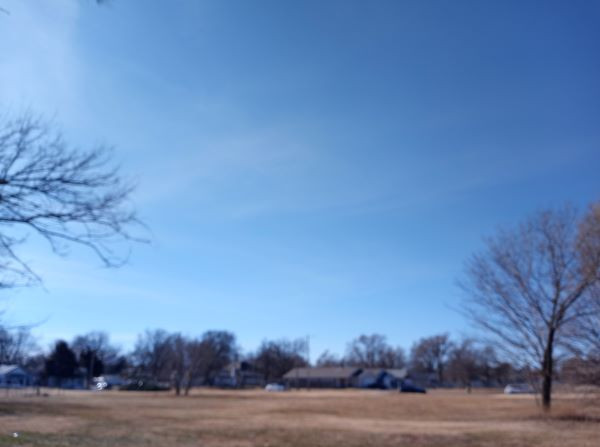 The drive back to the eBay house was also nice! I snapped a blurred image of the sun on the drive back--not really blurred, but mostly because of my streaky windshield glass!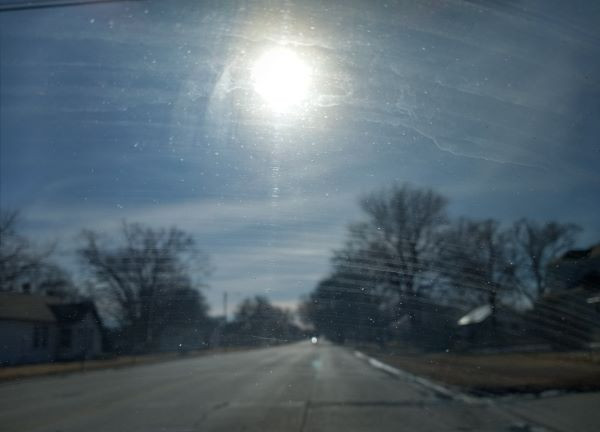 When I pulled into the driveway of the eBay house, I captured an image of the oak tree in the back yard! I thought it was cool!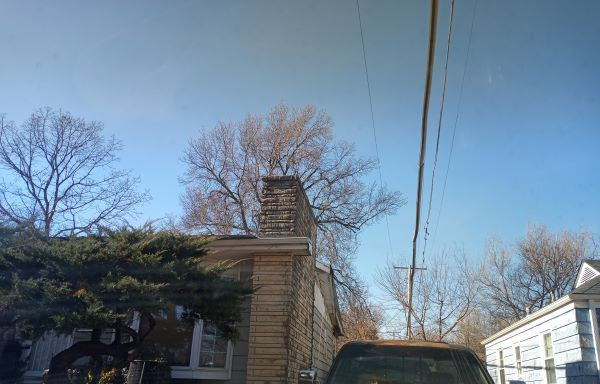 I worked on the computer some more for about an hour since the platform seemed to be up again!
For a late lunch, I had the rest of my spaghetti that I prepared last night!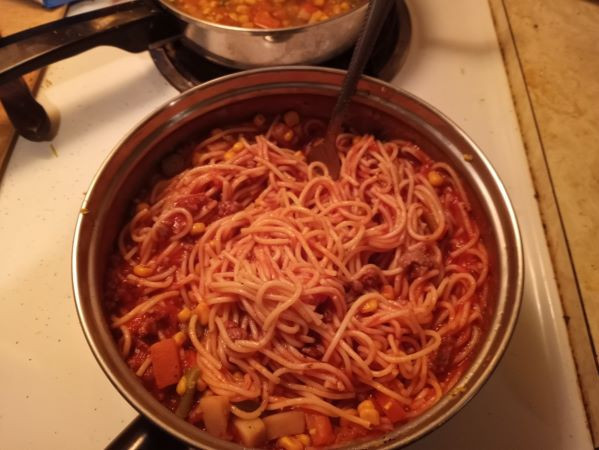 When I finished that, I went to the back yard to continue packing trash into the can, along with salvaging some items out of the temporary garage which had its canvas roof shredded by the vicious wind storm from December 15th of last year!
https://my.wealthyaffiliate.com/jeffreybrown/blog/tiresome-a...
While I was out there, since the temperature had risen to 60 degrees Fahrenheit, I also opened the garage and started my motorcycle, letting it run for about 10 minutes, while I worked on the other project!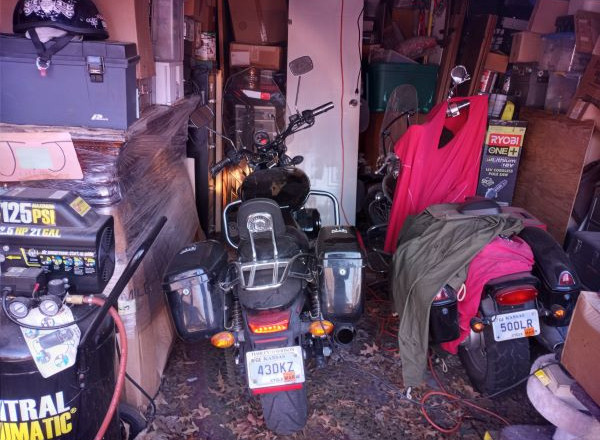 I would have loved to have gone for a ride, but I had a lot of small projects in the back that I was working on, and they had to take precedence! (Maybe next time!)
I also walked around to the front and caught a quick image of the sun setting behind the neighboring house!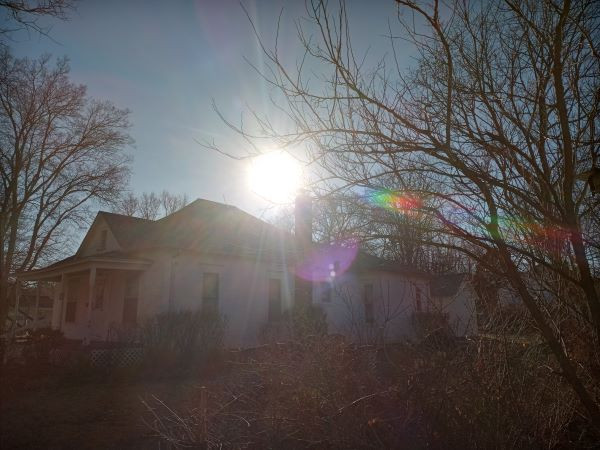 The rest of the evening will be spent on the computer, and likely on a phone call or two, as well, besides anything else which might tickle my fancy!
Here is another blast from the Blog Dog past until Monica furnishes me with some more new pictures!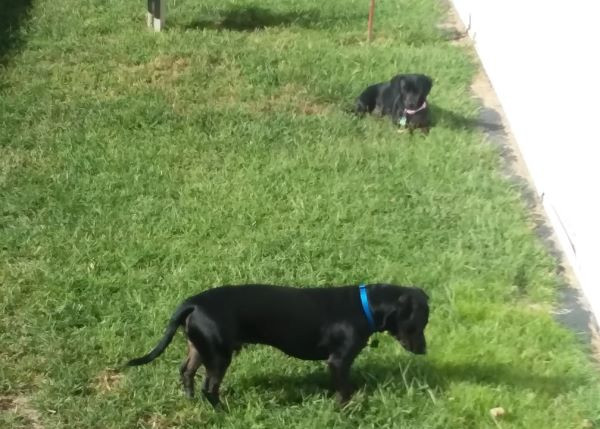 I HOPE THAT EVERYONE HERE IN WEALTHY AFFILIATE HAS GOITTEN THEIR NEW WEEK OFF TO A VERY EXECLLENT START!

JeffreyBrown
Premium Plus
JeffreyBrown's Posts
976 posts