Fastidious FRISATSU Friday Forays!
Fastidious FRISATSU Friday Forays!
Last Update:
September 24, 2021

Hello everyone here in Wealthy Affiliate!
The first day back to work after almost a month of light work and recovery for Monica has now arrived! This day seemed like it would never come, and now that it has, I have a little worry about how her body will perform!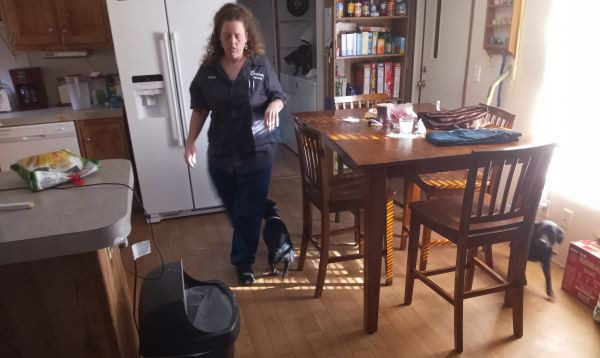 The Wealthy Affiliate Community morning computer ride went quite smoothly!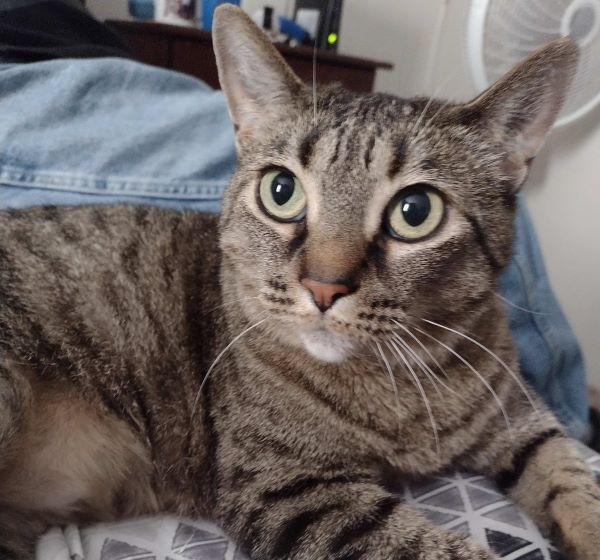 Tig-Tig seems strangely alert this morning! Perhaps too much CATteine in her morning coffee!
I chatted with Monica for a while on the countdown to her leaving for work! I can tell that she is a bit nervous, but then, so am I!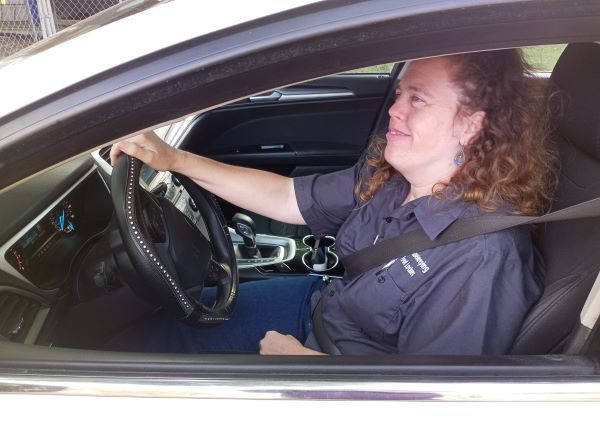 Then it was finally time for her to leave! Everyone please wish her well! With the official send-off complete, I then headed over to the parts store to pick up a serpentine belt for my car--the same one that I just put a battery in the other day!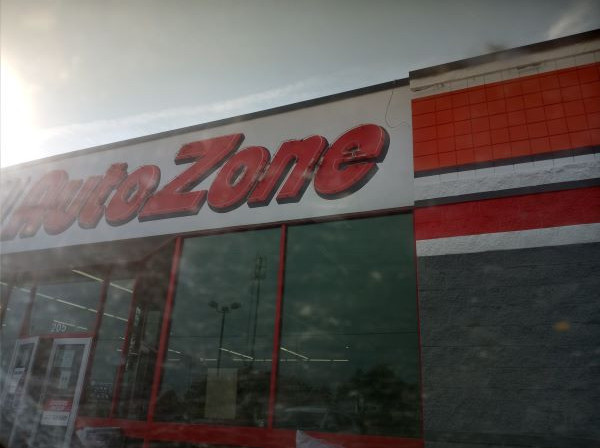 That went quickly, now I just have to get in touch with Tommy (Frank and I's colleague) to put it on for me! As you can see in the pic above, the sun, which was shining, suddenly disappeared behind the clouds! It is now overcast!
My next stop was, of course the eBay house. I did a few quick chores and the went inside, and had just started working on some more of the Wealthy Affiliate research that I have been doing over there!

I didn't get too far along when the phone rang. It was someone who hired me to rekey a house, and I decided to go ahead and get it out of the way.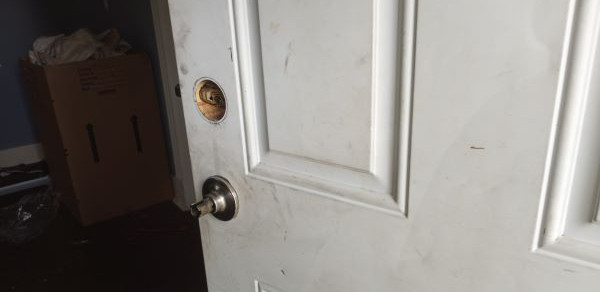 I arrived there about 15 minutes later after a pleasurable drive over! It was a vacated house where the tenants had left without leaving the keys. I had it open in short order and commenced to removing all the lock cylinders from the premises!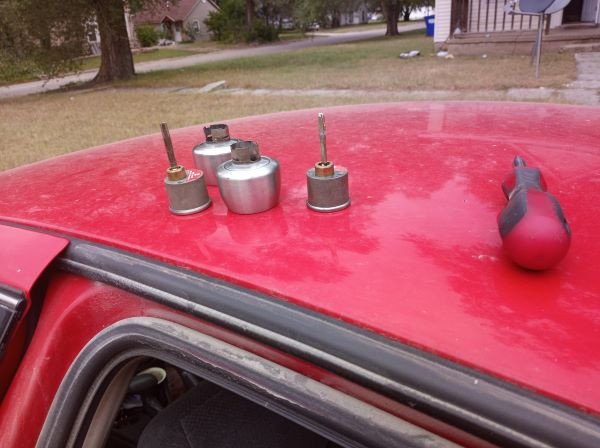 Then it was time to fit the four locks to two new keys! It was a tedious job, since both of my vans are temporarily down for repairs, but I have managed before. It simply takes a little longer!
By the time I dropped the new keys off to the owner and they paid me the $120 I had quoted them in cash, the sun had come back out, though it was still rather cool.
I decided to go let the Blog Dogs out since the kids wouldn't be home from school for a couple of hours still.
As I sat watching them, the silliest thing happened. They would look one way in unison and then the other. They certainly ARE brother and sister!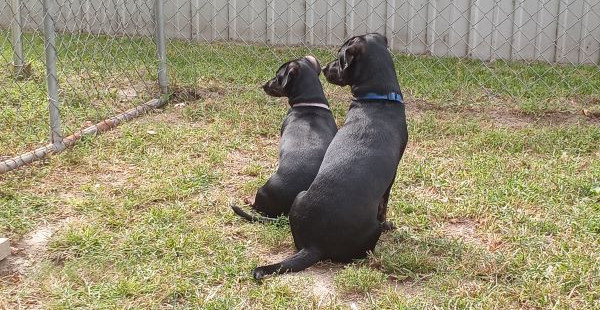 First it was left!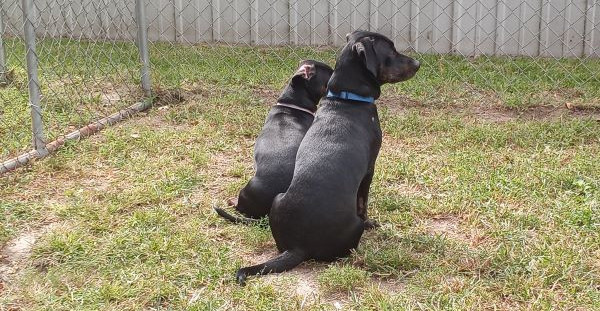 Then it was right! They couldn't seem to decide whether they wanted to deal with the cat walking down the street to the left, or the squirrel on the fence to the right.
This went on for a while, but finally, with the amusing antics finally over, I decided that it was time to go back over to the eBay house and finish up what I had started over there!
Monica will be working till 8:30pm, and then she will likely stop by her mother's before coming home, so it will be very late before I get to see her! I'll find out how her day went then, and the result will likely be in tomorrow's blog post
I HOPE THAT EVERYONE HAD AN EXCELLENT AND EXCITING FRIDAY FRISATSU!
I KNOW THAT I SURE HAVE!

JeffreyBrown's Posts
799 posts