How to Promote Content, My WA Family
Last Update:
May 26, 2021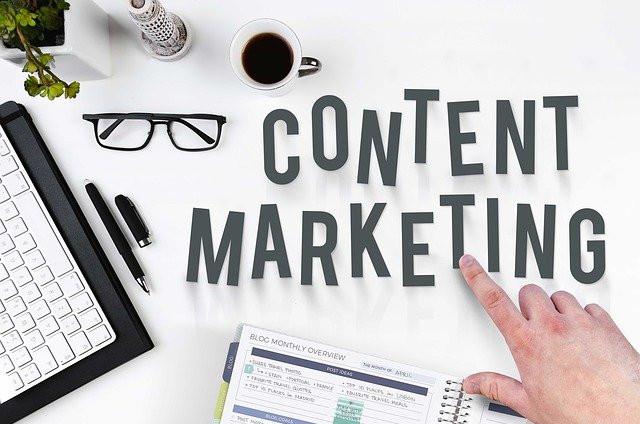 How to Promote Content
If you want your content to produce the result you want, then get it across to your target audience. Content that doesn't get to your audience won't make any impact. Creating great content requires hard work and a lot of researches that would impact your readers. If content doesn't get noticed by your audience, then you haven't achieved your aim.
You need to promote your content for it to produce the result you anticipated. We'll discuss some proven strategies that can potentially give your content the exposure it deserves.
Why You Need to Promote Your Content
Take a moment and think about your marketing strategy. You pay for ads to promote your brand, spend time to include your business on listing sites. You also do a couple of things like sharing your content on your social media page and so on.
Now, the question is, why do you spend so much effort and time promoting your brand? Well, maybe you just want to do what others are doing, or you want to create awareness for your brand. Whichever way it is, promoting your content helps to ease your work.
You need to promote your content because:
It gives you the opportunity to contribute to an online solution. An internet user can get access to your content only if you share it online.
It gives your brand identity, awareness, and recognition.
Sharing your content also makes it easier for it to be shared with others. Your shared content can also be shared by other people on different platforms.
Proven Methods to Popularize Your Content
Let's consider the techniques to promote your content.
1. Social Media
Social media gives you an avenue to display your brand or content to a wider audience. You can advertise on your page or use someone else's page. Facebook and LinkedIn are the top two platforms that offer the opportunities to target your audience in any niche.
What's more, you can also make your content go viral with content promotion networks. They are platforms that connect you with people that are also trying to promote their content. A typical example of one of these platforms is the Viral Content Bee. On the platform, you can share people's posts and get credits to promote your posts.
Online communities should be harnessed to popularize your content. Some of them offer opportunities to discuss different topics, look for topics related to your content and participate.
Q&A site like Quora is a good place where you can refer to your content while answering people's questions on the platform. Just make sure you're an active member of the platform and provide a solution to questions. Other online communities include Medium, Reddit, YouTube, Slideshare, to name but a few.
2. Email Broadcast
Building a list of email subscribers is one of the most powerful marketing tools you need to harness. This is because your email subscribers are most likely people that are already attracted to your brand.
Your email subscribers are more likely to click on your emails because they want to get the latest update of your brand. Email broadcast offers a great opportunity to promote your content to your list anytime you publish new content. Make sure you always add a share button to your emails and encourage your subscribers to share it.
3. Guest Posts
You can popularize your content by attracting people to your website through a squeeze page or sales page. The common way of doing this is blogging or guest posting.
Create valuable content and display it on other sites. If the site lets you, include your author bio and link in the content to relevant pages on your website.
Most serious blogs do have a page for a guest post, so finding such an opportunity is pretty easy. Use Google, and you'll discover a lot of guest post opportunities.
4. Connect With Influencers Outside the Social Networks.
Connecting with influencers shouldn't be limited to social media. Email is also another great contact point to target influencers, especially for those with busy social profiles. You can use cold email to reach out to an identified influencer and capture their attention. This could help with link building, encouraging sharing, getting comments, etc.
Influencers are busy people and are highly sought-after, so you need to craft a well-written proposal that would grab their attention.
5. Run Paid Adverts
Paid adverts are another means of promoting your content well, which seems to be better than the typical direct marketing tactics. Paid adverts produce a better conversion rate because the ads are targeted to specific persons. These are people that would most likely need such information; hence, the more the conversion rate.
Using impressions or pay-per-click can easily help your content to get more reach through different platforms.
Facebook offers the opportunity to create targeted ads. These ads are usually based on criteria like locations, demographics, and interests. You need in-depth knowledge about your target audience to create winning ads with these features.
StumbleUpon supports the pay-per-click model. College-age millennial is the most active users; so look into it if you have relevant content for this demographic.
Outbrain is another amazing promotional platform that promotes your content on news sites and blogs that are related to your content. Outbrain displays usually display its promotional content on the "related content" section of web pages.
Tips: make use of keywords to write compelling ads. Target your ads to well-researched demographics. Finally, you make your ad engaging by driving it to a landing page.
6. Use Referral Programs or Rewards
Give people a strong reason to share your content. This should be in the form of an incentive or reward. Incentives can be free eBooks or discounts. This technique can give your content wider coverage with a good conversion rate because people trust recommendations.
Nielsen, in one of his studies, revealed that "84% of people trust recommendations from people they know, making them the most influential form of advertising". That's the power of referral.
Conclusion
Content marketing can be said to be the life of any business (that's if you do it the right way). It generates traffic to your website and, ultimately, progress to your business.
There are several ways to promote your content which have already been discussed in this post. Follow and apply the marketing tactics on this post and see the impact on your business.
I hope this post helps you to improve your marketing techniques.
That's all for today, my beloved WA family.
Happy Wednesday!
I Love You All,
~~~ Joyce
JEaston's Posts
143 posts