Again, AWESOME News, Guys! 3 articles are indexed in Google and Bing!
Last Update:
June 05, 2021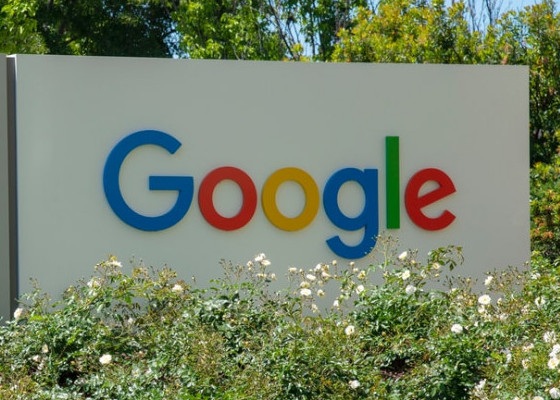 Again, AWESOME News, Guys! 3 articles are indexed in Google and Bing!
Hello! My Dear WA family, I have check this morning, and I found 3 articles that have Indexed and Ranked in Google in position, 47 pages 5! And Bing position 37 pages 4!
That Awesome news for me, that my content published through SiteContent at Wealthy Affiliate has been found in Google!
The email says that Google has your page within their index to display within the search results.
It's amazing!
Here is what was found in Google on June 04, 2021:
How to Prune Dracaena, joyceeaston.com/how-to-prune-dracaena
How t Grow Vinca Minor, joyceeaston.com/how-to-grow-vinca-minor
Now that you are indexed in Google, you can view your Google, Bing, and Yahoo Search engine rankings using the Jaaxy SiteRank platform. To access this platform, click on the "Jaaxy" link in your main menu at WA, then choose "SiteRank." You can enter any keyword and the URL to check and track your search rankings. It's a brilliant tool! Keep up the great work 🙂 Getting indexed is a HUGE success, and it means that you are well on your way to more rankings, more traffic, and more revenue!
Here are the images below: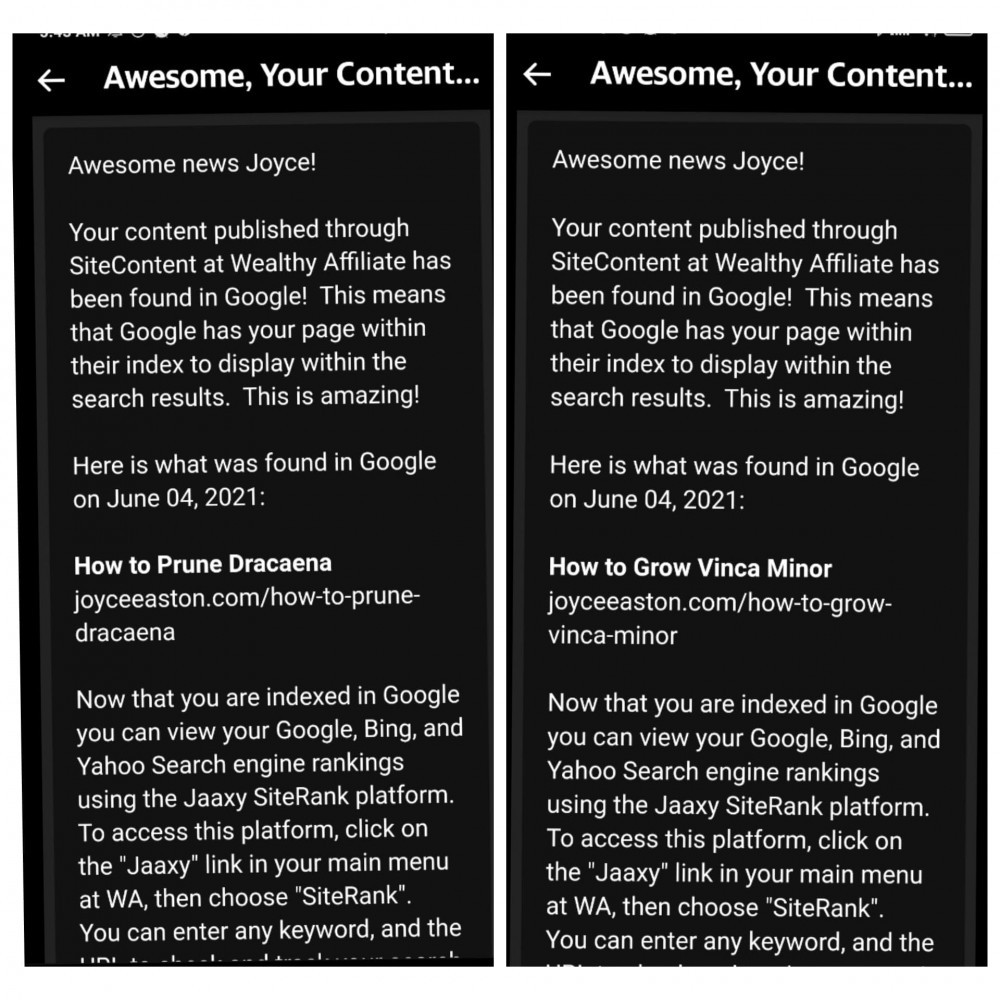 These are what I found at Jaaxy! They are Ranking! On pages 5 and pages 4.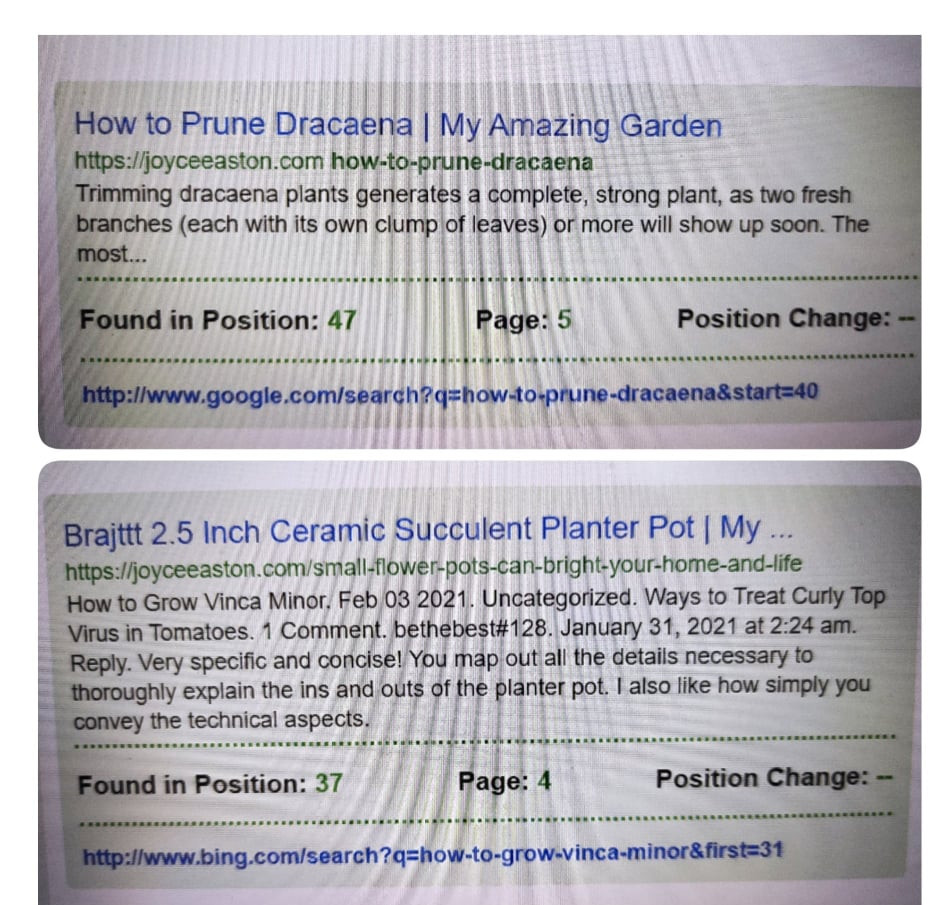 The 3rd article is also indexed!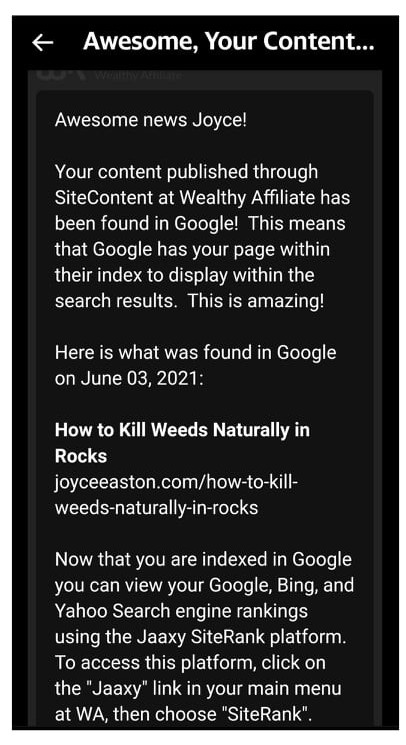 Thank you so much, my beloved WA family; I am happy to share this awesome news!
I Love You All,
Thanks,
Joyce:-))
JEaston's Posts
143 posts