WA Road To Success - Las Vegas Calling, BABY! :D
Last Update:
April 16, 2021

Hey there guys and gals. I hope you're all having a great day! :)
I just want to share a small success that will lead to achieving one of my goals here at WA!
As you all know, Kyle and Carson host the Super Affiliate Vegas conference every year. It was my "silent" goal to get to this event ever since I joined WA three years ago.
Today, I'm 189 steps closer to achieving that goal. Wooohooo! :)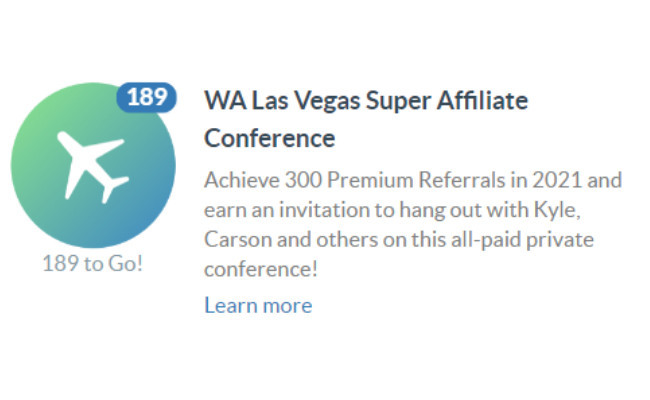 It's been three and a half months in 2021 and I have managed to do well so far.
If things keep going this well and even improve during the next few months, I will have secured a place for the Super Affiliate Conference in Vegas in 2022!
Wooohooo! :D
Anyways, thanks for reading this short post. I'm too excited to write more today and too pumped up to keep working on my site even more than before!
I hope everyone is doing well and I wish you as much success as possible.
Keep hustling. Keep doing a great job with your sites. Keep believing in great results. Keep dreaming those dreams. Keep that positive attitude! Keep rocking and rolling!
And I hope to see you too in Vegas one day!
Your friend,
Ivan :)

IvanBroz's Posts
39 posts