Insults on your post comments? No Problem!
Last Update:
February 25, 2021

Hi,
Today I got this "amusing" comment on one of my posts...
Some person called me a "shithead" and I quote, "I hope you rot in hell".
All this for promoting a program that I don't even promote.

Well, all he got from me was a big laugh and a reply with a bit of love and a top of sarcasm!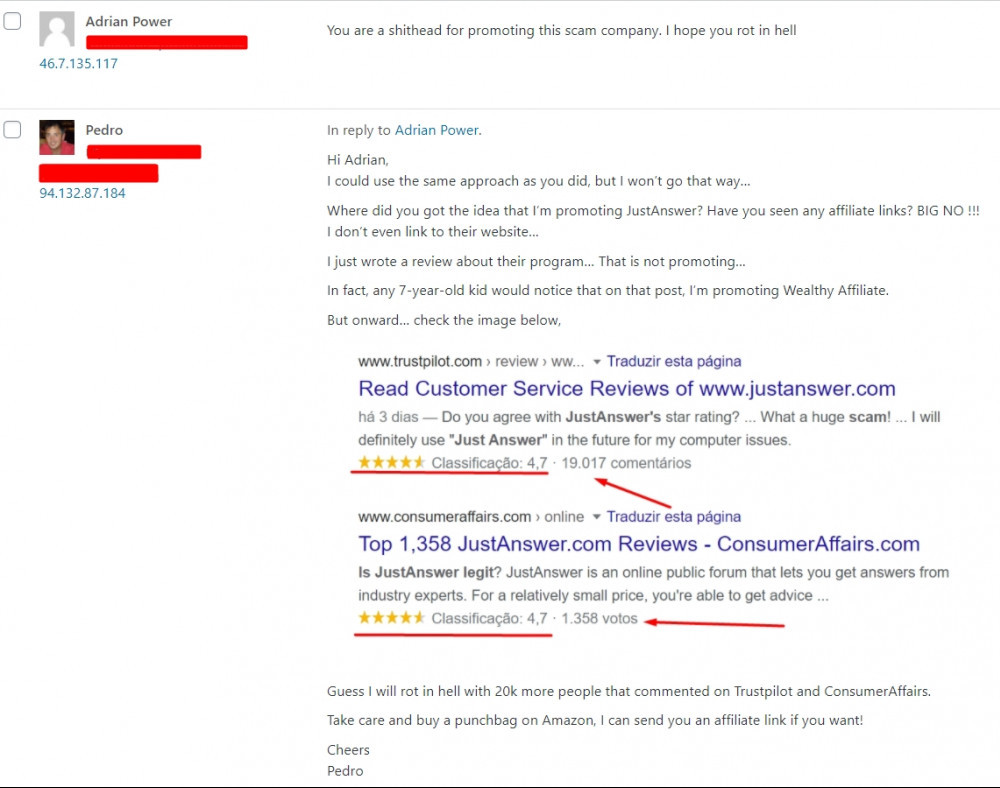 Situations like this will probably happen to you as well, so remember, If this happens don't let people like him ruin your day... just fight hate with love and a bit of sarcasm ;)

Wish you all a great day!
Take care ;)
Pedro
I-Pedro-I's Posts
109 posts