$476.63 in one week
Last Update:
March 12, 2021
Hey there,
I was a Wealthy Affiliate member since 2016 for about 1.5 - 2 years. I then started a dropshipping business and took a break with WA.
But now, I am back at affiliate marketing again!
Today, I wanted to share my ClickBank income for the last month (Mid February - Mid March) with you.
Here is a screenshot of my income: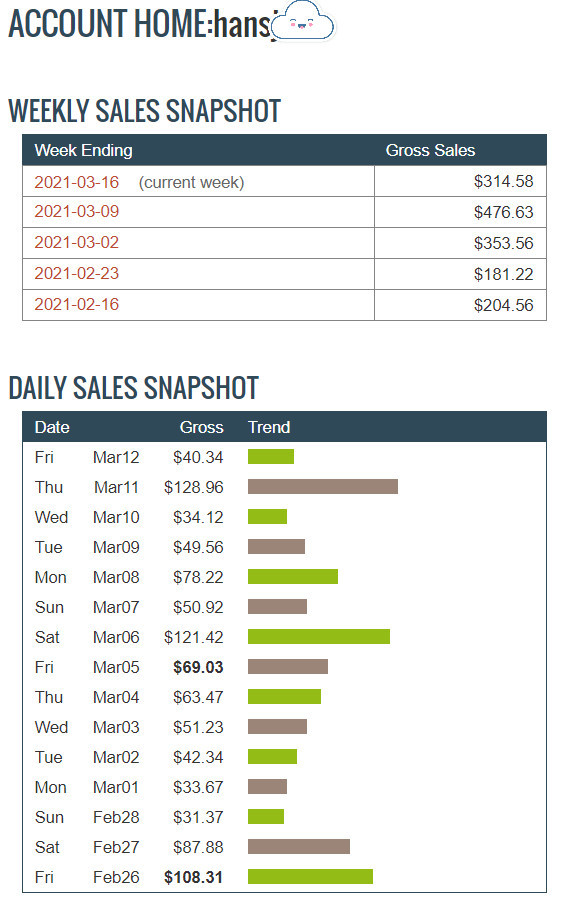 That's from one of my Clickbank accounts. I also share a second account with a friend and I have an Amazon Associates account (which is dormant actually!)
The reason for this post is that I want you to believe in yourself and don't give up, you'll eventually make it, just trust the process.
And now for my income, the numbers on the screenshot are just sales figures, not profit.
My profit margin varies by campaign, but if you take an average, my profit margin would be 50%.
I am open to any questions you might have.
Don't give up,
Hans.
Hans05
PREMIUM
Oct 09


2020
1
Year