S. Covey, Chap. 8, Habit 5: Seek First To Understand, Then To Be Understood
Last Update:
March 07, 2022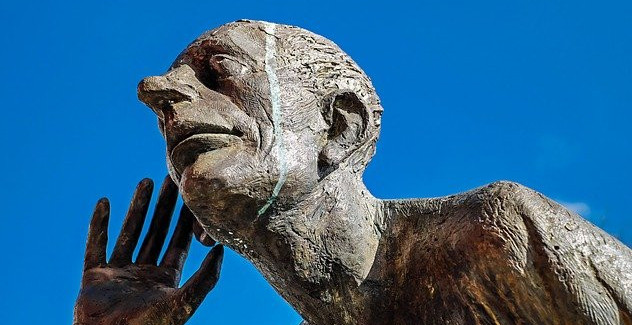 (Principles of Empathetic Communication)
Very few people have had any training in listening. To interact effectively, you need to understand the other person. To understand, you must build up the skills of empathetic listening.
Seek first to understand. To do so, you must learn to listen with the intent to understand. Most people listen with the intent to reply, not listening to you. These people are filtering everything through their own paradigms.
We become filled with our own routines, our own autobiography. When another person speaks, we may be doing one of four things: Ignoring, pretending, selective listening, attentive listening. In this last one, we are paying attention and focusing on the words, but very few of us get to the fifth level, empathetic listening.
This listening is done with the intent to understand. Empathetic (from empathy) listening gets inside another person's frame of reference.
In empathetic listening, we listen with our ears, but more important, with eyes and heart. Listen for feelings; for meaning; for behavior. Sense; intuit; and feel.
Empathetic listening is the key to making deposits in the Emotional Bank Account. It's deeply therapeutic, because it gives the other person "psychological air."
Diagnose Before You Prescribe
If you don't have confidence in the diagnosis, you won't have confidence in the prescription. You must first seek to understand. Offer solutions to problems.
The skills for developing empathetic listening involves four developmental stages:
Stage 1: Mimic content -- a first-stage skill because at least it causes you to listen to what is being said.
Stage 2: Rephrasing the content -- Put the other person's meaning into your own words.
Stage 3: Pay attention to the way he feels about what he's saying.
Stage 4: Rephrase the content and reflect the feeling
The key: Genuinely seeking the welfare of the individual. Listen with empathy and let the person get to the crux of his problem and the solution at his own pace and time.
You must have a sincere desire to understand or the other will feel manipulated.
Habit 5 is the first step in the process of Win/Win.
The second half of habit 5 is "then to be understood." Seeking to understand requires collaboration; seeking to be understood requires courage.
Habit 5 is powerful because it is right in the middle of your Circle of Influence. Seeking first to understand is something within your control. As you focus on your Circle of Influence, you really, deeply understand other people. You have accurate information to work with so you can get to the heart of matters quickly.
By focusing on the Circle of Influence in this way, because you really listen, you become influenceable. Being influenceable is the key to influencing others. Your circle begins to expand.
Next time you communicate with someone, put aside your own autobiography and seek to understand. Be empathetic by showing your understanding and respect.
Don't push; be patient and respectful.
By giving in to trying to deeply understand, you will gain tremendous dividends in open communication. Many problems may not have time to fester and develop. The open communication can nip many problems in the bud. Great reserves of trust are built.
This concludes Chapter 8. Again, I encourage to read the book, as the many examples make these concepts really easy to understand. (There's that word again.) Chapter 9 will be along soon.