Reflections on Aging
Last Update:
June 15, 2022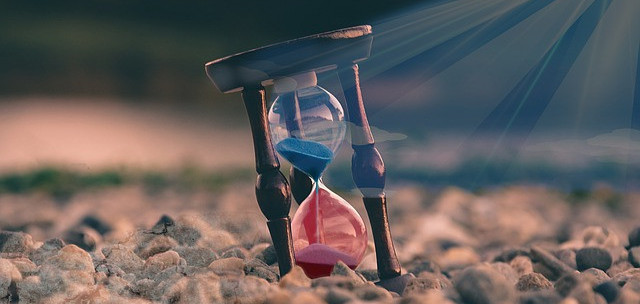 I recently read a blog from Deelillah titled, "When Age Does Matter." It set me to thinking on my own old age, and what I've learned in the process of aging.
I am 83, and will turn 84 on July 26. Up until I turned 80, I always had the unrealistic idea that life ended at 80. Once I reached that age, I realized I'd need to do some rethinking.
My mother died at 84. However, she had a reason for her demise. She had emphysema. Mother never smoked a day in her life, but second-hand smoke from the horrible cigars my father indulged in daily did her in. He smoked them constantly, leaving the house reeking with the odor.
He used to like to take us on little rides in the car. I always had to ride in the back seat. My father, of course, smoked his ever-present stinky cigar as we rode, and inevitably, I would get car-sick.
After they stopped to let me do my emergency retch, I'd feel much better. Then they would seek out the closest place to buy ice cream, and I'd be treated to a chocolate ice cream cone. It made the retching experience almost worth-while, and the ice cream seemed to soothe my stomach.
Funny thing -- I never got car-sick after the ice cream. Would I have still gotten sick if they'd given me ice cream before traveling?
So, now I know that there is life beyond 80, and I'm really not ready to leave the planet yet. In thinking over my life, I've come to believe we should have the opportunity to live longer. After all, it took me the first 50 years to gain some grasp of how the world according to Fran operated.
Before reaching age 50, I learned many things and made far too many mistakes. After 50, the learning and the mistakes slowed down, but they still marked my days, going forward.
Now that I'm this old, I've found new ways to apply all I've learned as well as finding new opportunities to use my knowledge to move me forward. It's just not fair that it takes so much time to learn some of life's important lessons, and then we are taken away before we have a chance to apply all we've learned.
In this sense, WA has been exactly what I needed. It's given me a whole new way to interact and to apply my hard-earned knowledge. At the same time, WA has given me new lessons, learning about the internet and how to use it.
It's also awarded me with my long-time dream of writing as a profession. I love to write, and through the years have developed and used that skill. Now I write about cats -- creatures I love -- and I offer jewelry in an eCommerce boutique.
Yes, of course I'd like to earn some good money, but money becomes a secondary goal. I believe that if I write well enough and get my website in front of enough people, the money will come. If not through affiliate marketing, it will come from sales in my jewelry boutique.
For many years, I sold jewelry to make my living. Now that I've retired, I still have a good selection of individual pieces from my days of owning a large shop. Though the jewelry sales have slid from a river to a tiny trickle of a stream, my boutique now gives me a chance to sell my left-over stock.
Besides having the opportunity to sell some of this jewelry, I thank WA for allowing my aging to be rewarded with new experiences and a new chance to learn. These wonderful new learning layers seem to keep my mind young, at least, even as the body grows older.
I feel so fortunate to have been rewarded a long life. The sand in the hourglass still flows slowly out, but none of us knows, really, how much of that sand is left. It's my intention to celebrate my aliveness, and to enjoy every last bit of life that's left to me.
I feel that gratitude for the gift of life must be something we offer up continually to the universe and to whatever deity we might recognize. For my part, as long as I live, I will offer up that prayer of gratitude every day.
Aging is a privilege, and I feel so fortunate for my many years.