Receiving Compliments And Appreciation
Last Update:
October 22, 2021
Receiving Compliments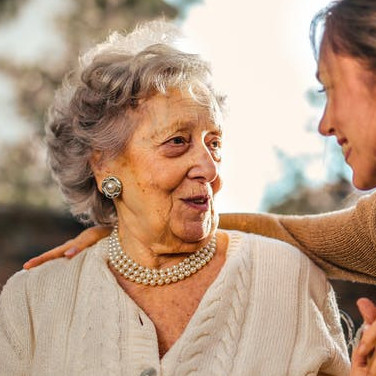 Today, I want us to talk about a simple topic that every one of us encounters every day regardless of where we live, what we do, or who we are.
As you might have noticed by my writings, that I'm more of a spontaneous writer. That's why my topics are randomly chosen. And I have a reason for it. Part of which is that I write based on my observations, impulse, experience, and interactions with people, and my inner prompts.
For instance, yesterday, at a grocery shopping, I met a very beautiful lady, when I say beautiful, the lady is the epitome of beauty!. I will say that she was wonderfully and beautifully created. I tell you, I was mesmerized by her beauty; to the point atypical me, I have to call her attention as she was about entering her car. I said to her, "excuse me please, she stopped, then I said please permit me to tell you that you're so beautiful, that I admire your beauty, and also said to her please don't feel embarrassed.
She smiled and responded, "Oh me? I don't think that I'm beautiful," I'm too tall and too big.." she said. Then she finally smiled and said thank you! though."
You see, experiences and impulses like these or my inner prompts lead me to sometimes to write. Ok, Let us talk about compliments..
Do You Sincerely Offer and Receive Compliments?
Do you know that there are some people who don't know how to offer or receive compliments graciously and assertively?
For some people their reasons can be that they are not beautiful enough, smart enough, learned enough, handsome, or rich enough, old or young enough and the list goes on.
Another reason why many people don't accept compliments easily is that they do not value what they possess in terms of skills, abilities, talents, status, etc.
Other people don't receive or offer compliments easily because they don't want to feel obligated to anyone. Instead, the person would prefer to ignore people, friends, family members, and spouses.
When we reject and bluff off genuine compliments, we make it difficult to share healthy relationships with others. Do we really know how important it is to develop positive relationships with people?
Good relationships don't just happen, it starts with some intentional acts. Giving compliments, encouragement, and praise is powerful to our psychological needs. Even though some of us don't know how to receive compliments and appreciation assertively, just like the beautiful lady I told you about.
Giving and receiving compliments is very important because it helps a person understand his or her personal characteristics, how outstanding, unique he or she is. Compliments can help reinforce good behaviors and eliminate bad behaviors, as we talk about positive and negative reinforcements in psychology.
Another observation I have made is that oftentimes, some people can tell others about someone's good qualities, but decide not to offer a direct compliment to the person admired. What do you think is the reason? Share with us.
Let me end it here by giving a few tips: when offering compliments, make it brief, and make it specific. Let it be sincere and timely.
Can you think of other proper ways to offer and receive compliments?
Favorme's Posts
109 posts