Let There Be Life
Last Update:
December 28, 2021

Let There Be Life
Oh yes, I screamed it on top of my voice and said let there be life, as I experienced this year as a mixture of blessings and heartbreak. Today, I had a fellowship with a group of women, at the end of our discussion, I asked if anybody has any testimony to share with us as the year is almost ended.
One of the ladies made this statement "We all are testimonies." That was her exact response to my question. I smiled and asked her if she can explain better what she meant. She explained that, for the fact that each one of us is alive today, that it is a miracle and a testimony. I thanked her lavishly for such a wonderful understanding of the priceless gift of life.
And with that realization, other members started expressing their gratitude for being alive more than every other achievement this year. In the end, everyone was grateful and had a testimony for being healthy and alive! How grateful are you for being alive and healthy?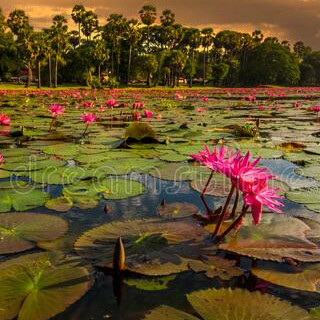 What Are You Grateful For As The Year Ends?
Actually, it is one thing to be grateful for what we consider to be the obvious blessings, success in our lives. For some of us, it could be the sunny days, new house, new cars, our dream house; for others it could be increased traffics on their websites, and experience of acceptance to a particular group, or organization, institution, or the feeling of a lasting relationship, good health, doubled or tripled revenue, huge ROI, new love, or a new pet, promotion, and etc etc. It is good to be grateful when our dreams and wishes get fulfilled.
But then, it is quite another thing to be grateful for when life turned out to be the opposite of what we hoped for, planned for, and prayed for at the beginning of this year. When we met unexpected disappointments, hardships, obstacles, cloudy days, poor health, experienced rejection, or fractured relationships. I tell you, life can swing things around in any direction beyond our control oftentimes.
Under such circumstances, you can scream let there be life, as I did. Again, we have to realize that the negative experiences of life, specifically this year, can be viewed as not a total disappointment, or as a failure, why? This is because some of the worst experiences can teach us a positive lesson and strengthen us, and help us to pay real attention to certain areas of our lives and relationships.
Don't Miss the Lesson
Some unexpected negative experiences of life can help us to reorder our priorities, and also, if you share my kind of belief, it will help you to depend more on God as you draw your daily strength and wisdom from Him.
We have to be grateful for all that life has to offer, the good and the ugly, they are all part of our training to be a better version of who we should be. Not that we like the situations, but for the reason that we still have our life intact, and still have hope for the future. We should remain grateful. Be grateful for the past successes, accomplishments, and for the grace that has enabled you to this moment, with brighter hope and vision for 2022.
Happy New Year WA Amazing Community!
Favorme's Posts
122 posts