TEDx Youth Leaders - Lessons We Can Learn From Them
TEDx Youth Leaders - Lessons We Can Learn From Them
Last Update:
June 06, 2021

I recently had the opportunity to watch a very special TEDx Talk Event. It featured six speakers and one singer who ranged in age from 14 to 20. The theme of the event was, "Lead By Example!"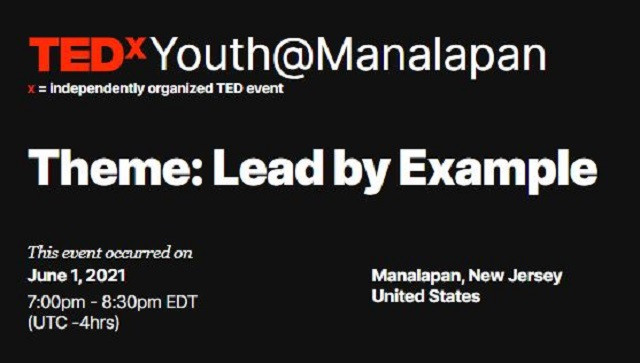 Let me list who they were. Since they are all influencers in their own fields you may hear about them or even from them in the future.
One of these speakers brought this event to my attention. I have known Logan Guleff since he won the MasterChef Junior competition several years ago. He was listed by Time Magazine as one of the most influential teens today.

TEDx Youth Speakers on Leadership
Here are the participants in their speaking order:

Juliana Frangella 16 - Singer, Songwriter, Poet
Sophia Delrosario - 17 - Founder and Executive Director of Zenerations
Logan Guleff 18 - Premier Teen Chef
Taylor Price 20 - Serial Entrepreneur
Jaylen Arnold 20 - Founder of Jaylen's Challenge
Khushi Bhatt 14 - Podcast Host & National Youth Columnist
Etsha Donthi 16 - Founder and CEO of She The Change
You can Google each of them and find as much as you wish to know about their accomplishments. I want to share just a little about each individual to encourage you to learn from them like I did watching this event.
Juliana Frangella - Age16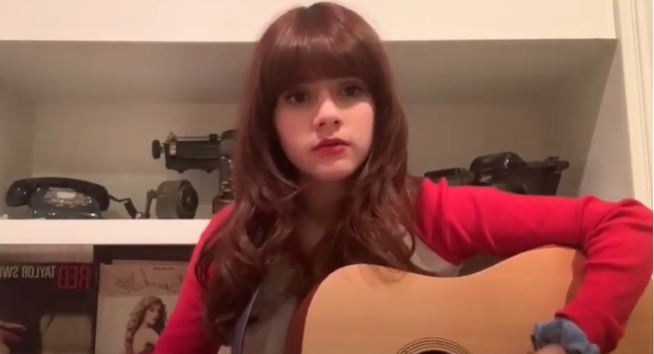 Juliana connects with young people by writing and performing songs about her personal experiences. She also writes songs about movies and TV shows that inspire her and most likely members of her audience.

Sophia Delrosario - Age17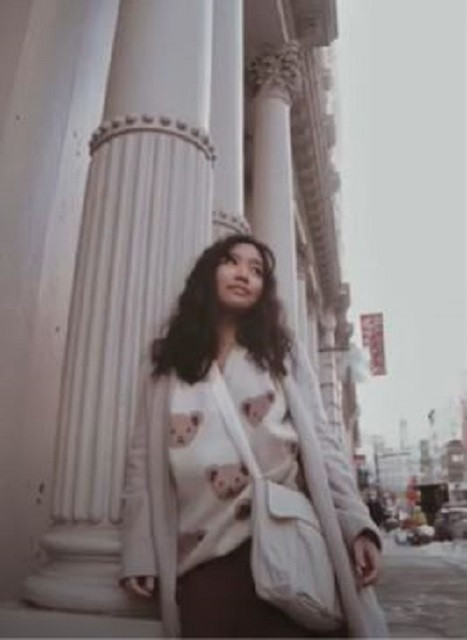 Sophia is a force to be reckoned with in using her energy in making our world a better place.
She has been noticed on her Zenerations Instagram by Anne Hathaway, Viola Davis, Reese Witherspoon and AOC.
Sophia has served on the executive board of the Women of Color Conference. Zenerations that she founded empowers students to be creative and active in their world.
Logan Guleff - Age18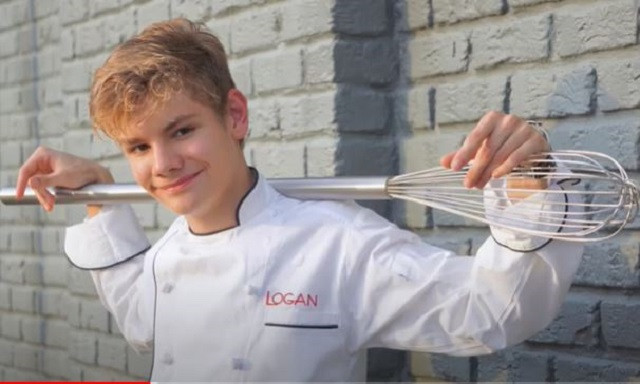 At 8, Logan won a trip to the White House to attend the 1st Kids State Dinner (actually lunch) hosted by Michelle Obama. Logan won the 1st MasterChef Junior Competition at 10.
Since then, he has become the youngest rising star in the culinary world. Logan was also award a Teen Choice Award in 2018. I feel honored to be his friend.
Taylor Price - Age 20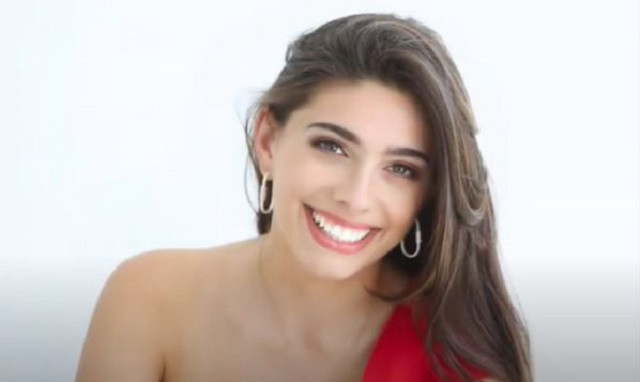 Taylor has noticed that Grade School education is sadly lacking in teaching students about finance.
After learning about personal finance by herself she started to teach youth to take control of their own finances using Tik Tok.
She has shared her story on major publications like Good Morning America, USA Today and Yahoo Finance.
Jaylen Arnold - Age 20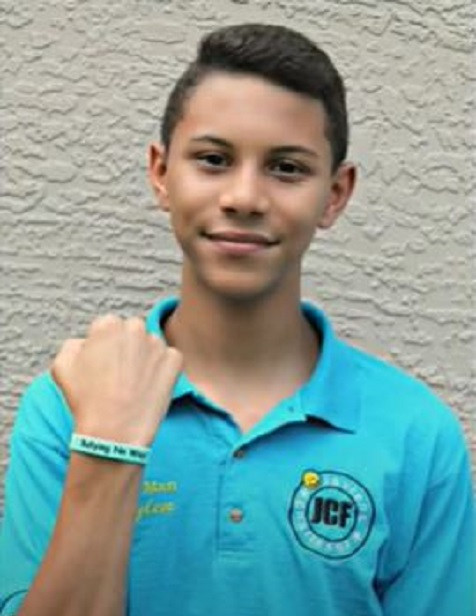 Jaylen suffers from Tiurettes Syndrome and Autism. He has been bullied as a child that factored in his dedication to helping others who experience bullying.
To date, he has helped halt 67 suicides. You may have seen Jaylen on the Ellen DeGeneres show and in People Magazine.

Khushi Bhat - Age14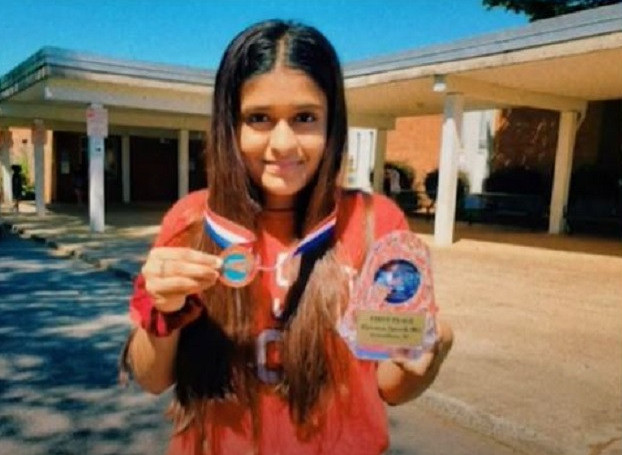 Khushi is a freshman in High School. Her main focus is to empower teens across the globe. She holds national positions in several influential clubs which provides avenues to reach young people all over the US. Her writing is published Internationally, resulting in connecting with thousands of teens in over 40 countries.
Etasha Donthi - Age16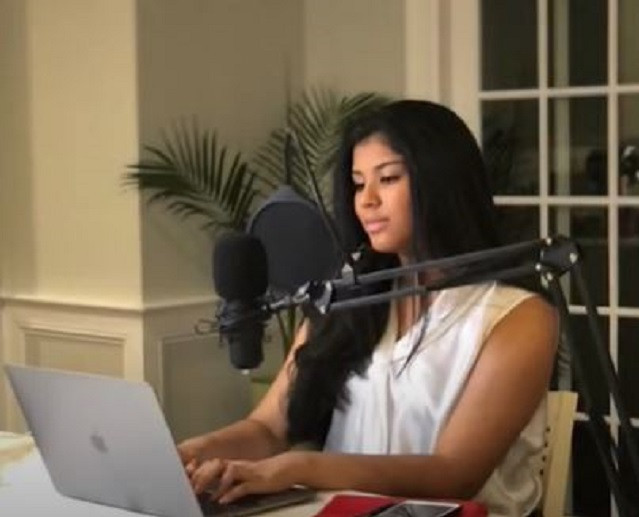 Etasha is focused on bridging the gender gap in male dominated fields as well as amplifying the voices of Gen Z female leaders. She is an entrepreneur and changemaker. Etasha accomplishes some of her mission through her podcast, "She The Change."



The Thread That Ties Them Together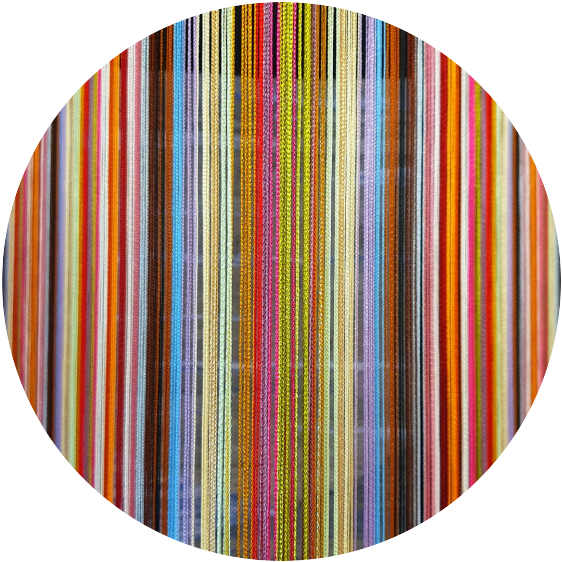 After I watched each of these individuals speak, it was clear that they all have something in common. The 6 T's!
Without exception they all encourage their audience to take charge of their own lives. Even though life may be challenging, they want to empower people to rise above their difficulties to develop solutions to change their own lives for the better. As well as help others to do the same.
They discourage their followers from blaming others for their problems. And that it takes working together to make good things happen. Everything takes time and hard work. Plus that added factor of never giving up.
One of the reasons we all joined Wealthy Affiliate was to do exactly what they talked about. They all are leading by example. And that is why they have become successful and growing influencers in society.
The best way to attract followers and customers is to be the best we can be. If we do that, potential customers will notice and want to take the advice we give people in our blogs.
Does this make sense?
The TEDx Talk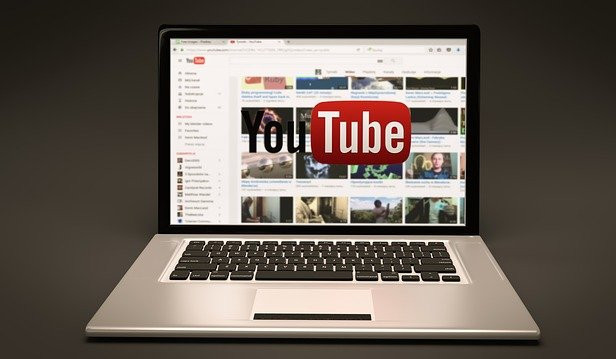 A video recording of this talk can be accessed on YouTube. I cannot give the link here because it will violate the WA Spam rules, However, if you are interested, I will tell you how to find it.
Enter the following keyword into Google search and you will find this TEDx Talk. It lasts only for an hour. And it is an hour well worth your time.
TEDxYouth@Manalapan
I hope you find this absorbing and helpful like I did. Let me know in the discussion area below.
Cheers.
Edwin


EdwinBernard's Posts
239 posts