Trending Hashtags for Social Media
Trending Hashtags for Social Media
Last Update:
June 10, 2022

So, if you are using any of the popular social media platforms, including Facebook, Instagram, Pinterest, Twitter, and YouTube, you will no doubt be familiar with hashtags.
The use of hashtags can attract interest in your social media, and ideally, you should use 1 or 2 in each post for the most engagement.
Did you know that you can find what hashtags are currently trending, even on an hourly basis?
This is a free platform that shows which hashtags have been trending over the last few hours.
Although it takes the data from Twitter, it is likely that similar topics will be popular on other platforms.
The default is set to Worldwide, but you can narrow it down to a specific country, or even further to states or cities.

So, here is a look at the US results.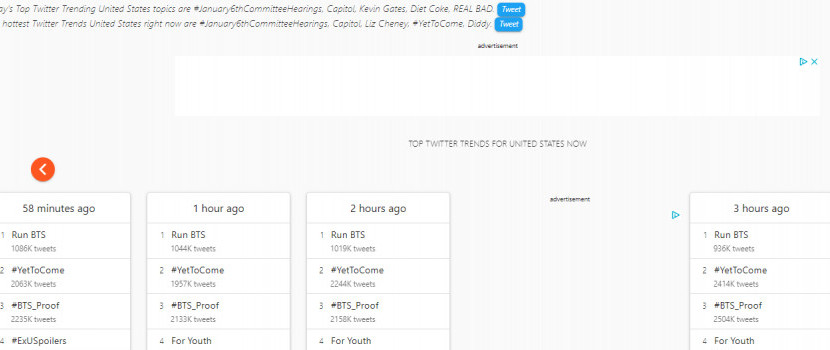 It's a bit blurry, but really I am just showing you how the results are set out!
Of course, your hashtag must be relevant, don't try and add something that is trending just to attract attention.
You can also use hashtags relating to whatever is happening today, holidays or events, etc.

#NationalEggRollDay
#BallpointPenDay
#NationalIcedTeaDay
#BlackCowDay
#HerbsAndSpicesDay
And yes, all of the above are celebrated today, June 10!
Or, there are some daily hashtags that can be used every week.
#fridaynight
#fridayfeeling
#fridaynightlights
#fridayfun
#fridaynightdinner

Have fun with your hashtags!

DianeScorpio's Posts
261 posts