Problems with WA Servers
Last Update:
January 22, 2022

So, some of you may be experiencing intermittent problems with accessing WA.
Both Kyle and Carson responded to concerned members in Live Chat, please see the screenshot below.
I have no further information, so if you have any questions, please direct them to Kyle.
Just trying to keep you in the loop!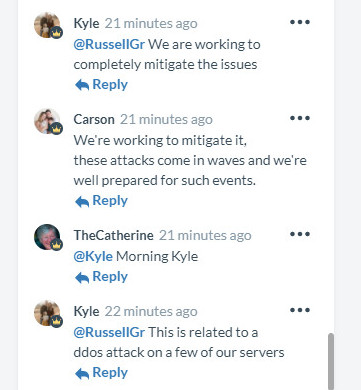 DianeScorpio's Posts
224 posts