Content Ideas for Dummies
Content Ideas for Dummies
Last Update:
May 06, 2021

So, I am sure we have all heard of the "For Dummies" series of books, but did you know they have a website that will help you research hundreds of contents ideas?
Let's see what we can learn. On the home page, simply type in a topic of your choice. I am using "mindfulness" for my example.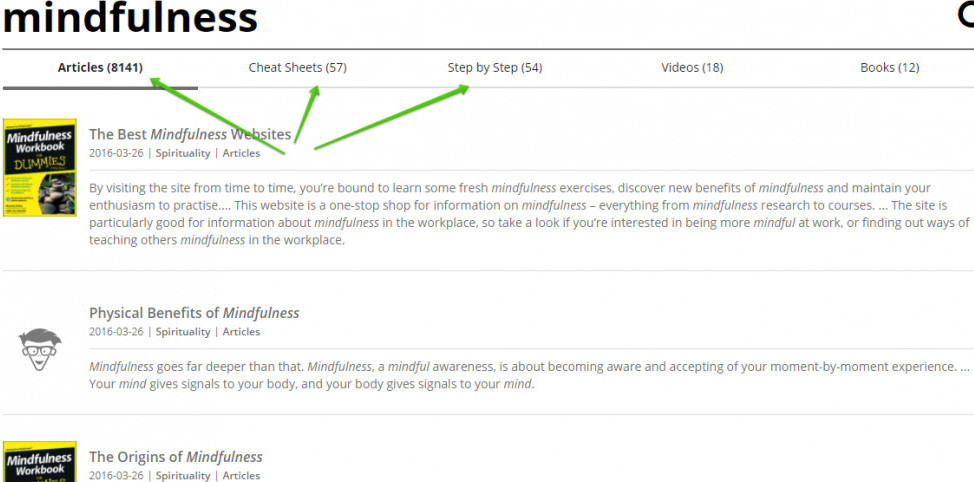 Over 8,000 articles alone! And 57 Cheat Sheets, that offer information in an easy to understand format. Here is an example below, from the Mindful Eating Cheat Sheet.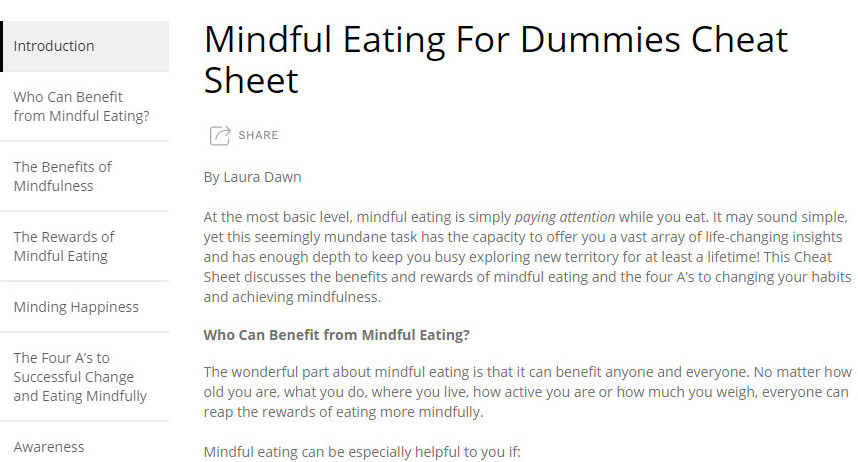 On the left-hand side, are subheadings, which can provide inspiration for your own subheadings, or even be the start of your keyword search.
Don't be a dummy, give this a go for more content ideas!
DianeScorpio's Posts
125 posts