Check Out Your Competition
Check Out Your Competition
Last Update:
April 18, 2021

So, having chosen your keyword with the help of Jaaxy, before going any further you need to actually check out your competition who have made it to page 1 of Google. Remember, you need to beat them by providing better, possibly longer, more in-depth posts.
Here is a neat tool that helps you analyze the results. After signing up, you get 10 free searches each month. You can pay for more if required.
https://app.samuelschmitt.com/
So, let's see it in action, shall we? I am going to use the keyword - the best guitar for beginners. After popping this into the tool, here are the initial results. As you can see, it gives several result sections.
An interesting one, is the word count. The average word count for this keyword is 3750, and even the shortest is 2047. So, if you were thinking of writing something at around 1000 words, realistically, you are not going to beat the competition.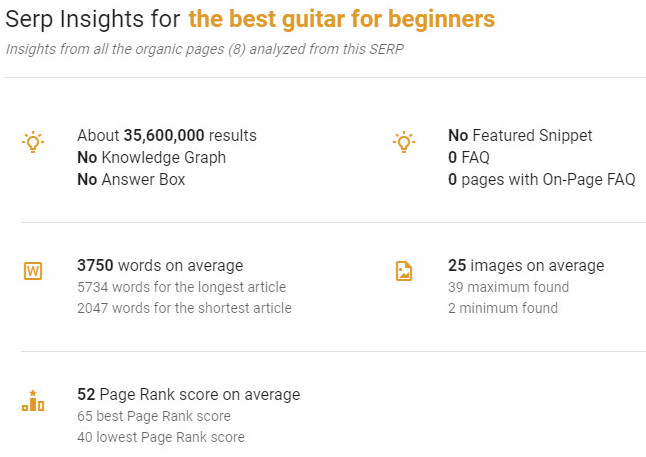 Going further down the results, we can see more information. For example, you can see which is the shortest post. If you were to write something longer, more in-depth, then hopefully, you should be able to leapfrog this website and push it further down the rankings.
You can also find the oldest post. So, if you can provide more up-to-date information, then again, you may be able to get ranked ahead of them.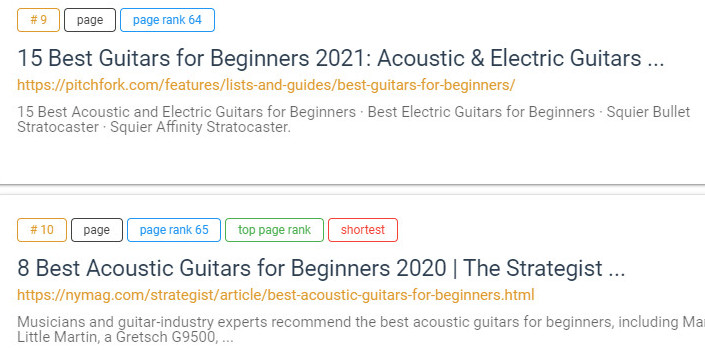 Have a go, and let me know what you think.
DianeScorpio's Posts
125 posts