Yesterday's Storms Clear the Air
Last Update:
April 12, 2021

We had a wild and stormy Sunday
Yesterday, much of the southeast, including Florida, weathered some pretty intense storms. Although we were on the edge and didn't get the intense hail or any tornadoes, we had some pretty good winds (measured around 60 mph gusts) and a lot of rain. The lightening strikes were considerate though. None of them caused our electric to go out.
This morning, it's warmer and the air feels so different. We'll get more rain this week. And we need it, so I'm not complaining.And I have to admit that I actually enjoy the energy I feel from those thunderstorms. The lightning show is pretty good, too.
Life is like that. Sometimes we need a little stormy activity to clear the air and provide some much needed cleansing.
I find that's true with my websites, too. Sometimes I need to see through the storms and allow for some renewing. I look at those trials as opportunity, a way to avoid the mundane.
How do you manage those stormy times? Do they challenge you to find the clarity? How do you avoid feeling defeated? Or do you feel the energy from them and use it to burst forward with that renewal?


Sometimes the greatest storms bring out the greatest beauty...Life can be a storm, but your hope is a rainbow and your friends and family are the gold. ---Steve Maraboli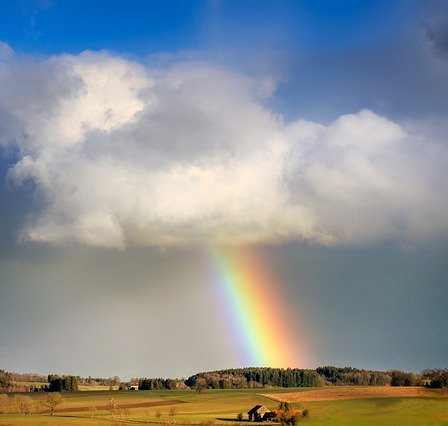 Keep working through the storms-- the rainbow awaits!
DianeK59's Posts
180 posts