Getting Closer and Closer!
Getting Closer and Closer!
Last Update:
May 01, 2021

This is going to be a quick update because I need to get back to work 🙂
I've been promoting Wealthy Affiliate since early 2018 when I joined the Super Affiliate Challenge (https://my.wealthyaffiliate.com/training/super-affiliate-cha...) which is kind of The Affiliate Bootcamp on steroids.
I have been doing this part-time only while still working my full-time 40 hours/week job.
So my results are not to be compared with someone who is doing this full-time.
However, this is for the skeptics out there! The ones who are thinking "Is this worth it? Is this going to work?
If you persist and you keep pushing forward (No matter what niche you are in) your constant effort will be rewarded!
I just want to show you part of my results to get you motivated to continue to push forward with your Online Business!
Here is a snapshot of my Gmail account:
As you can see, I am getting RESULTS! Still not enough to FIRE MY BOSS but I am getting SO close, I can smell it! 🙂
For those of you who want to know my secret?
DON'T QUIT and PERSIST...It will happen!!!
You are going to wake up one day and realize that you have done all that work and it's finally paying off...
That's it for today. I leave you with one of my favorite quotes from Warren Buffet: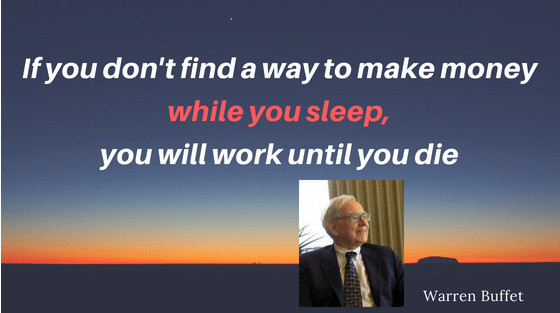 Have a great day everyone!
Denis
DBlanchard's Posts
50 posts