Training By Davidpate20
1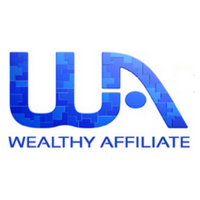 Newcomers at WA are often confused as to what Wealthy Affiliate (WA) is, how it benefits you and exactly what you are provided with as…

Thank you!
I have setup a 3rd website as a training one, to help me complete the training modules "
DynamicHealthandNutrition.Siterubix.com
", this is my third niche website but for Course Level 2 onwards I want to only update my first two niche websites (well the 1st website THEN the second one, so I can focus my limited time).
I quite like the cPanel on SIteground since August 2017 when I signed for 3 years hosting.
ACTIONS FOR ME: check the Siteground T&C about cancellation, consider doing a move or not before I get any traffic
5. "as for the fee here, you can get it cheaper on Black Friday and it covers more than the hosting, there's training and help"
How much is it PA for Black Friday? Is that November? We don't have a Black Friday concept in Australian culture (seems to be a north American thing)
Thank you
Answer

How about the comparison with siteground?
I have the two websites I want to grow as my first 2 niches with Siteground until 2020. I did the 3 year GrowBig deal.
Its A$7.45/month but was around A$180 for 3 years
https://www.siteground.com/shared/step1.htm
QUESTIONS PLEASE:
1. Should I leave them at Siteground forever?
They are top ranked/best affordable hosting per this site:
https://mangomattermedia.com/australian-web-hosting/
(very fast servers, officially recommended by WordPress)
2. Should I transfer them to WA only at the end of the deal that I prepaid for (3 years) to around August 2020?
3. OR Should I terminate that and transfer them to WA early (if so how do I get money back from Siteground?)
4. I note that I'd get Privacy Protection and Sitespeed if hosted at WA, are there any other benefits over the hosting at Siteground?
Note I already have OptimizePress 2.0 so don't need to page builder/theme aspects at WA as OP has this covered.
The catch seems to be that, that would lock me into WA US$359 for many years, life? as the administrative effort to go back and lose features at #4 would be a disincentive to ever move right?
Answer
Davidpate20's Latest Training