Happy International Friendship Day (And Why It Could Give You Some Writing Ideas)
Last Update:
July 30, 2021

Happy International Friendship Day Everyone!
Did you even know that today was International friendship day? Me neither until an hour ago when I came across a site that a well-known marketer mentioned in a webinar I attended yesterday.
The site is called National Day Calendar and can be found at https://nationaldaycalendar.com/
You can go to any month of the year and find out what international and national days are being celebrated that day. Here's a snippet from the current period of international days: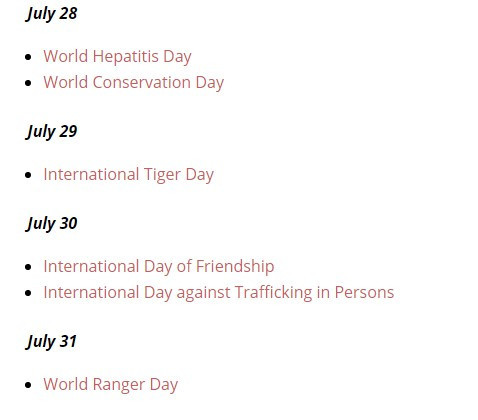 So as you can see today is not only international day of friendship, it is also international day against trafficking in persons.
There is also a calendar of national days. I'm guessing these are American national days but who cares if it gives you some inspiration for something topical to write about. Here's a snippet from the current national days at time of writing: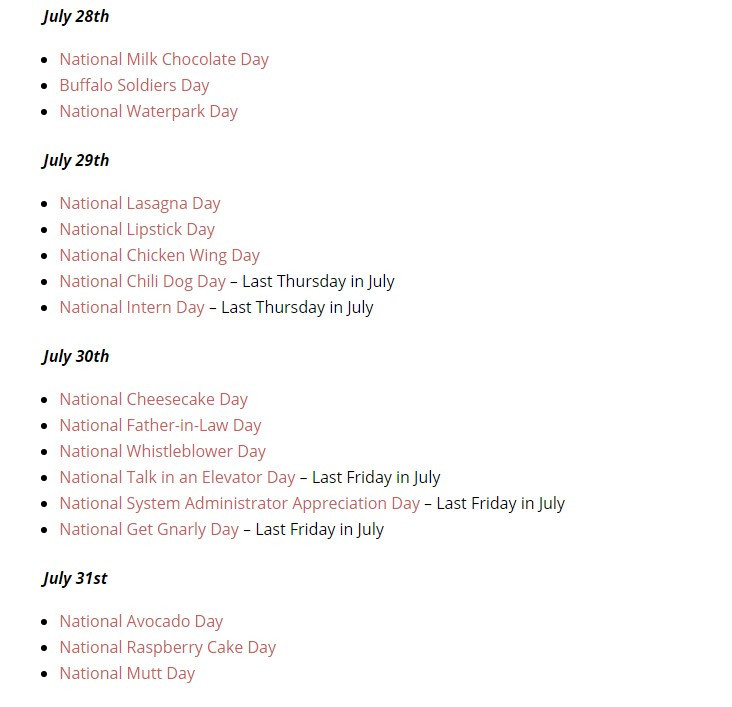 Yesterday was a good day for the foodies with National Lasagna day, National Chicken Wing day and National Chili Dog day.
Thankfully today is national cheesecake day so I'm definitely going to celebrate that.
Telling stories is a great way to get your readers engaged and getting inspiration from a topical national or international day could definitely lead to an engaging story in your writing - particularly if you are regularly emailing a list of customers.
Hope you get some ideas and inspiration from this.
Don't forget to spoil your dog tomorrow!
Dave