$6,000 Per Month In Under 1 Year With No Experience - You Can Choose To Make It Happen
$6,000 Per Month In Under 1 Year With No Experience - You Can Choose To Make It Happen
Last Update:
October 27, 2021

Here's a question I want you to answer in your head...
Do you currently earn $6,000 USD or more per month from your job?

Chances are, you probably don't... And if you do, then you're likely either trading a LOT of your time for money (by working additional hours), or you studied for several years (unpaid) to become "qualified" to get your job, so it's technically not as high-paying as it seems.
Now, you might be wondering, why am I asking this?
Well, the reason I am asking is that I was just reading Jerry's blog post in which he outlined how he managed to make $6,000 per month here in his first year as an affiliate marketer, even though he was completely brand new & serving full-time national service.

Here's the chart in which Jerry shares his income right from the very day he got started: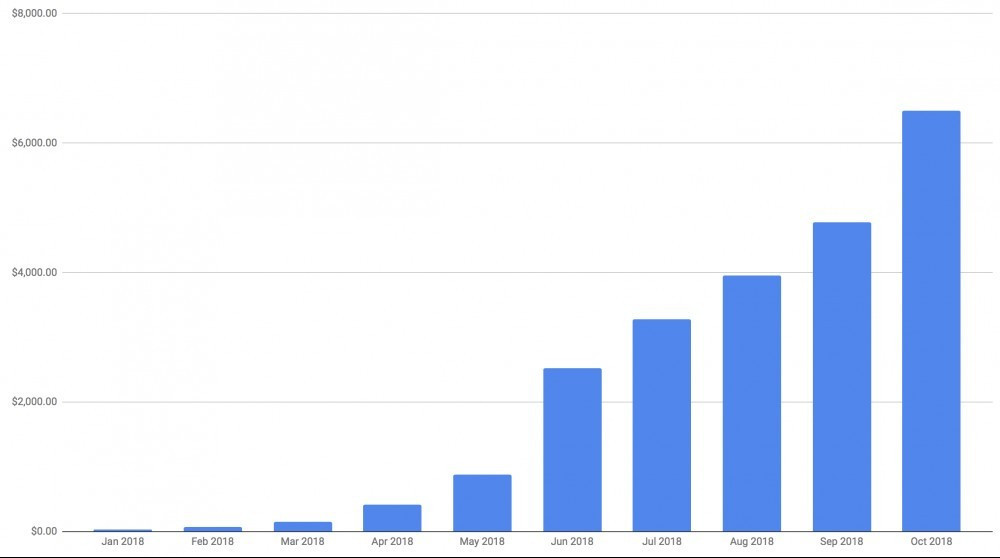 And this chart got me thinking...
Where else, as a complete beginner, could you earn that kind of money in such a short time?
Heck, even with years of training behind you & degrees from universities most jobs out there don't pay anywhere near as much as that... And as an affiliate marketer, $6,000 per month is really just the beginning. Many affiliates earn 5, even as much as 6-figures per month.
So, in the grand scheme of things, the opportunity you have here is AMAZING.

Yet, despite the amazing opportunity & potential, I still see some people throwing in the towel when they hear that it may take some months before they start generating their first income.
In my opinion, it's crazy. I'll never understand it.
So I want to ask you another question...
Would you be willing to give up a mere 10 months of your time to earn a whopping $6,000 (or more) per month for the rest of your life? Heck, I hope you would. That's an amazing deal.
And the best part is that literally, anybody can do it. You don't need to be anyone special.
In fact, there are only 2 things you need to do to make it happen...
Do that, and this time next year you could find yourself not only earning thousands more than the average person but you could also find yourself working much fewer hours than them too.
Honestly, it's really not rocket science. It's just about persistence & commitment.
So, with that in mind, I'd like to ask you one final question...
What's stopping YOU from making it happen?
You see, that's the thing... YOU'RE in control.
I can tell you how easy it is all day long (and I'm pretty sure the other super affiliates would agree with me)... But only you can decide to take action & actually make it happen.
So how about this...
To give you a little nudge...
How about you make today the day that you decide to make it happen?
And how about you make today the day you go Yearly at WA (if you're not already)?
Let's do this. Let's commit to making the next year count & come back strong from COVID-19 by setting 2022 up to be our best year ever. I know I'm in, but are you?

>> Go Yearly now & let's make it happen.

I know you've got what it takes... And I know if we put in a solid effort over the next year we can be earning much more than we've ever earned before. It's time to ditch the excuses.

Plus, the best part is this is not just any income. It is EXTRA income. There are not many people that can say they have an "EXTRA" $6,000 coming in each month... But the reality is that you have the choice to be one of them :)