This Day in History 1
Last Update:
December 04, 2020

December 4, 1858
The Story
Inventor Chester Greenwood was born in Farmington, Maine. At 15 he had an idea to help people keep their ears warm while ice skating or just going about their business outside in the winter: earmuffs. You see, he was allergic to the wool scarves that people wrapped around their heads back then to keep warm, so he invented a solution.

He designed and patented the original earmuffs (patent # 188,292) on Mar 13, 1877). The teenage entrepreneur asked his grandma to sew pieces of fur between loops of wire and thus a whole industry was born.

Ten years or so later his patented Greenwood Champion Ear Protectors factory had 11 workers and made 50,000 pairs of muffs a year. His invention and factory provided jobs to his hometown for nearly 60 years and produced 400,000 pairs a year by the time of his passing on July 5, 1937.

To this day the state of Maine, USA celebrates every year on winter solstice, December 21st, the Chester Greenwood Day.





Chester Greenwood

Patent for Chester Greenwood's Earmuffs
U.S. Patent No. 188,292 - Chester Greenwood - 13 March 1877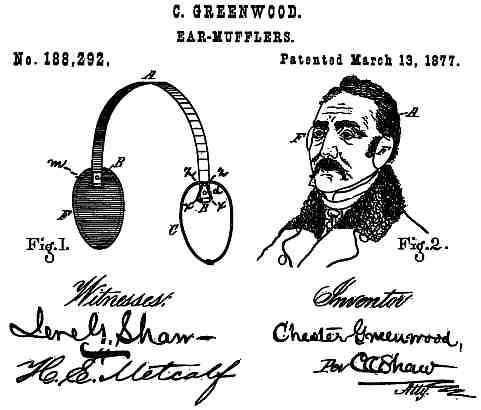 Take Home Message
Observe around you and identify a need
Take action, plan a strategy, ask people that are already successful at what you're trying to do for input. If nobody is around to mentor you, seek one or read a biography of someone you admire in that field.
Work with local sources if possible for materials and labor
Encourage young people to think outside the box and bring their own ideas and energy to solve problems around them. Support them and guide them.
If Greenwood was here he would probably be online selling his stuff on greenwoodchampionearprotectors.com
Scale your business globally by offering a product that is needed, of high quality and a reasonable price point.
Thank you for reading my post. If you have any comments, please drop me a line

Luz
Coqui49519's Posts
4 posts