What Is A Gold Investment? Wealthy Affiliate Marketing
What Is A Gold Investment? Wealthy Affiliate Marketing
Last Update:
November 23, 2020

Often, I would think about, what is a gold investment? Like gold, to be a good investment, it would passively become more valuable over time. I could also use my resources to apply fire and hard work to turn it into something even more valuable and create a high, global demand for it.
Today, my answer is Wealthy Affiliate marketing. What makes this gold investment even more attractive and profitable is that you can begin for FREE. There is no financial expenditure required to begin learning how to build your online business.
What is necessary is your commitment, time and willingness to follow through.
We Have Gold To Share With The World
---
If you were unable to join Kyle for his '4 Steps to Creating a Successful Business Online' class yesterday, I encourage you to do so as soon as it is available for replay. One of the key points that Kyle always reminds us is that this business of online creation is not rocket science.
This is especially true here at Wealthy Affiliate (WA) because of how detailed and structured our training programs are. Once you follow the training closely, reach out for support in our WA Community when necessary and implement as you learn, it is inevitable that success will follow you.
The magnitude of that success is purely up to you.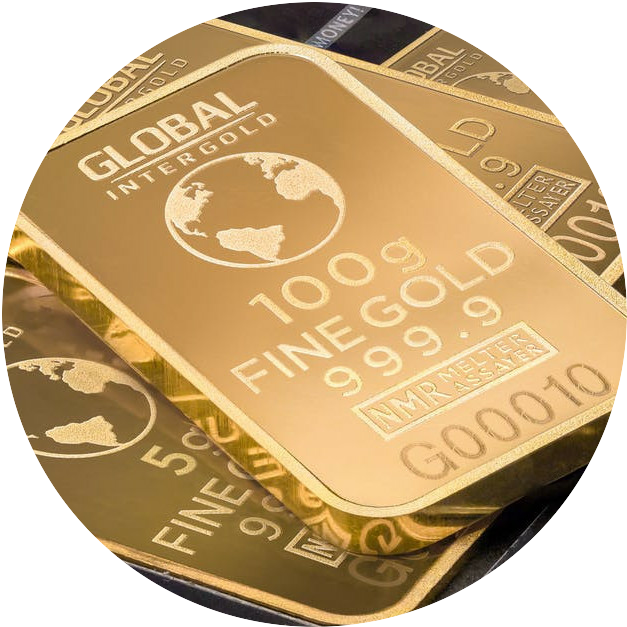 During Kyle's session, I thought even more about the gold that we have here at WA that we do not use as much as we could - or should.
Perhaps it is because we are each busy working eagerly to build our own nest in the tree. But every once in a while you do need a bird eye's view to remind you of the resources that you have available to you.
WA Content IS Your Gold
---
I reminded everyone, prior to Kyle's class, that it was a FREE class, with a WA Affiliate link that could be used to promote it on your website and across your social media channels. I trust that you took the opportunity to do so.
We are fortunate to have lifetime cookies and opportunities to earn commissions at WA.
There is no expiration date!
As Twack said in his comments: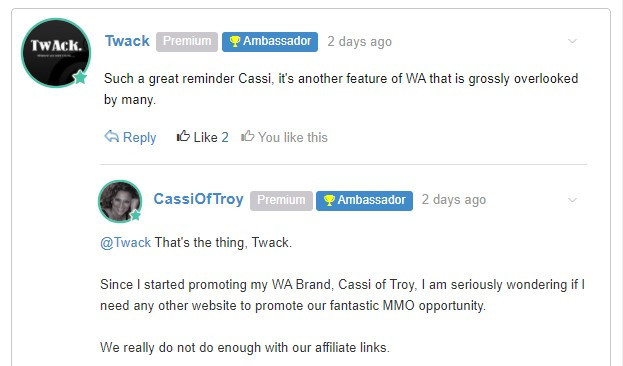 A quick check will reveal that together, Kyle, Carson, Jay and Nathaniell have written over 1,000 blog posts at WA. They all have Affiliate Links. This means that you can share any one of those blog posts in your own blog posts and in you social media channels.
If you share 1 every day, that's 3 years of content to inspire you and to market Wealthy Affiliate!
Israel and Jay alone have over 1,000 webinars and tutorials!
Again, over 3 years of content to use and to share to market WA.
---
WA has benefited from the content of over 2 million persons around the world. We create new content every day here.
Sometimes, instead of running around looking far and wide to find content and ideas, you simply have to stretch a finger right here. 🙂
Have an inspiring week.

Cassi
CassiOfTroy's Posts
343 posts