PLAYING Plentifully With Prince PARTHA'S POTIONS - Highly Recommended
PLAYING Plentifully With Prince PARTHA'S POTIONS - Highly Recommended
Last Update:
April 09, 2021

Playing plentifully with Prince Partha's Potions (say that 10 times) is causing me sleepless nights.
I think that the Prince of Annoyance is trying to take away my Royal title and turn me into a witch.

Well, that's what it feels like after spending the last month stripping down his blog posts and repositioning my relationship with my websites, online brand and blogging.
All this while still going back and forth with the buyers who made a proposal for one of my websites and who keep upping the game. (But more on that in another blog post.)
Self-Commissioned Website Audit
---
In March, I decided to embark on an audit of my websites. My intuition (Cassandra's gift from Apollo) told me that, although I was progressing well, I could do much better with some changes to my blogs and websites.
I found out how ALL my posts were ranking, what was on Google page 1, what wasn't, how they were ranking on the other Search Engines and what I needed to change, update, move or get rid of totally.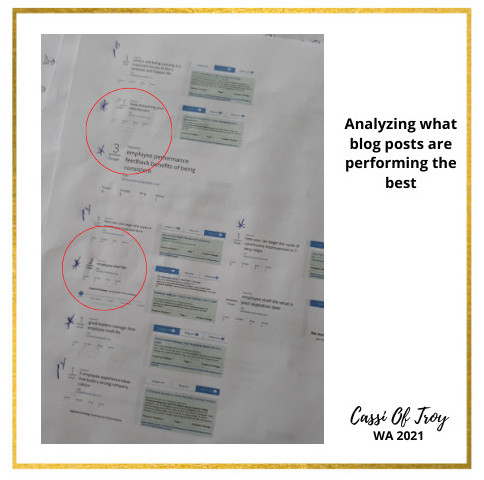 It was during that exercise that I received the offer to purchase one of my websites.
In one of his comments, Partha gave me a thump and a lift so high, it made me believe that Mt. Everest was just a hop away.
I am very grateful for his feedback because it helped me to reprioritise and place my brand, Cassi of Troy, where it needs to be - FIRST!
Then Came Partha's Potions
---
The first post alone was a breath-taker.
Who doesn't want more article ideas BUT 4,794,388,243 ideas?! You have GOT to be kidding me!
But he wasn't kidding.

I made 4 pages of notes and continued to analyse my blog posts, this time with his recommendations.
None came up to scratch!
Starting with "WRITE FOR THE PEOPLE IN YOUR NICHE" and "ALWAYS ANSWER THE KEYWORD QUERY IN YOUR ARTICLE" - FIRST!
Although many of my posts were ranking on Google page 1, I knew I was writing for me.
Social Media Is On The Right Track
---
Then I got to reviewing my Social Media presence, starting with Facebook which has been giving me a lot of success lately.
I seem to be following this potion fairly well as the stats show.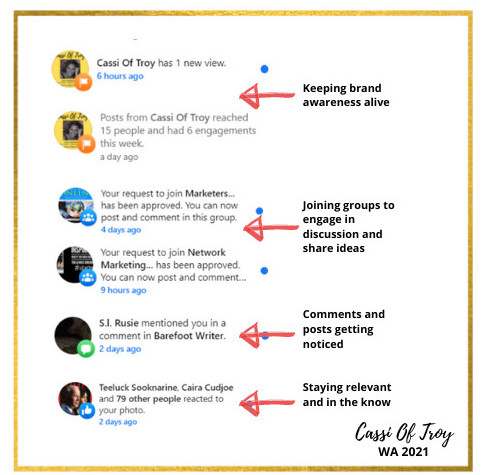 My brand is being recommended organically on Facebook for others to like and follow.
I have joined over 2 dozen groups this past month and I am benefiting from the engagement and recognition in those carefully chosen groups.
My personal page is also enjoying some drummed up activity that is being well-received. That causes people to go across to my Cassi Of Troy brand to see what I am up to.
Starting this weekend, I will begin spamming social media with my blogs, as recommended by the Prince.
I will also reengage with Pinterest as I have established a solid routine with Facebook.
Not sure about Twitter BUT if it works for the Prince, it must work for this Greek Princess. 🙂
Do Yourself A Favour . . .
---
READ PARTHA's BLOG POSTS!
You can find them, in order below.
If they do not keep you meaningfully focused and place you on the path to success well, . . . we may need to have another conversation.

Cassi
CassiOfTroy's Posts
258 posts