No. 1 AUTHORITY, Impressions Doubled, CLICKS Up 75%
No. 1 AUTHORITY, Impressions Doubled, CLICKS Up 75%
Last Update:
June 06, 2022

I have been busy. Kicking off my Wealthy Affiliate (WA) Caribbean World Tour 2022 means a lot of planning and extra hours.
It will be important to invest some extra business time now so I can have time to sightsee and spend time with friends and loved ones.
Florida was fantastic and I connected with one of my Premium Referrals, Simone, who joined WA in November 2021.
Now, it is on to planning for over 6 weeks in Europe from July to August 2022.
No. 1 Authority On Google!
---
A wee celebration today to mark 32 months in WA. It continues to be such a rewarding journey and I could not be happier.
As I checked in on my stats this morning, I was pleased to see that I have now outranked Harvard Business Review with this blog post.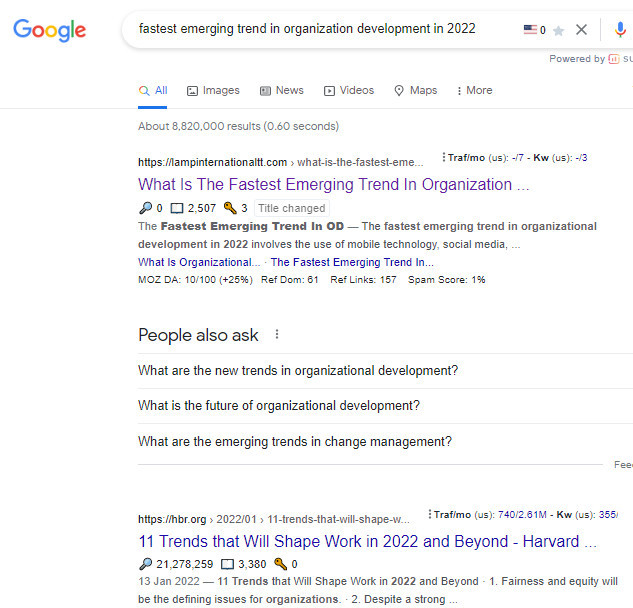 It has been #1 for a while now and has earned me great reviews on Linkedin.
Impressions Doubled
---
As you may know, I started to focus on my firm's website this year, starting with a few hundred impressions and single-digit clicks.
When I last shared some stats, my goal was to reach 4,000 impressions by the end of May 2022. Thankfully, I have achieved that - and more.
What is also interesting is that my other stats are also moving up steadily.
Clicks Up 75%
---
At the start of May 2022, I was getting about 13 Clicks or less per week, mostly less.
Google surprised me by sending congratulations at the end of May 2022.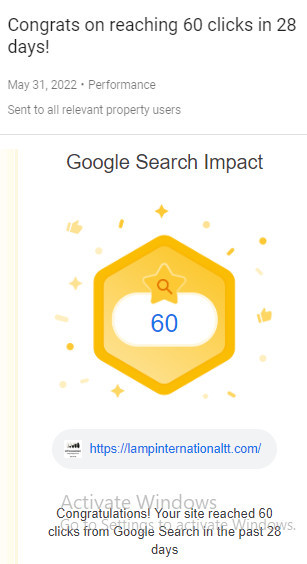 Today, Clicks are up even more to 79 in the last 28 days.

Unique Visitors are up as well, almost 50%
Content Is Being Read
---
What thrills me the most is that my content is also being read and Visitors are staying on my site longer.
This speaks to the fact that I am engaging my Visitors and they are getting value from my content.
My keyword authority is also expanding and I will share some more insights on this at a later date.
Consistency Is The Key
---
Lisa shared a post earlier about her recent success and achieving over 25,000 All-Time Page Views. This was not an easy achievement for her. I remember the days when she struggled and wanted to give up.
She did not though. She remained consistent and is today enjoying a lot of success.
Anthony Robbins summed it up perfectly today.

Remember: It is what you do consistently that will change your script!
Have a great week!
Cassi
CassiOfTroy's Posts
343 posts