My First BOOK and YouTube Channel to Expand my BRAND
My First BOOK and YouTube Channel to Expand my BRAND
Last Update:
April 16, 2021

I barely slept last night and woke to a very emotional start to my day. As I write, it is hard to hold back the tears.
So, because the tears are preventing me from seeing too well, this will be a short post.
My first book and YouTube Channel to expand my brand are on the way!
Tell Your Story, Build Your Brand
---
In August 2020, I launched my personal brand, Cassi Of Troy. Over the past 7 months, I have been doing a lot of brand research. I have also been preparing myself to hit the online highway.
My First Book
It is a simple Canva design and even though I received other suggestions from the publishers, I am keeping it that way.
The words though were not mine and when I received the cover last night, I was humbled.
The release date is my birthday this year and I will keep you all posted.
My YouTube Channel gets Going
---
Yep!
I am finally getting it out there (together with my Podcast, but more on that later).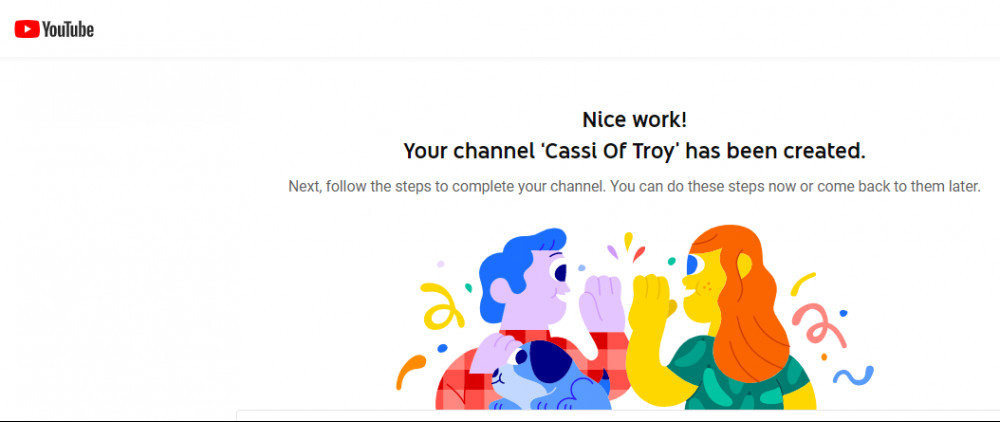 Cassi Of Troy is on YouTube! Finally!!!!
The content is being built around the ethos of helping people to initiate change in their lives with purpose and firm direction.
Of course, promoting Wealthy Affiliate (WA) and our community will be high on the priority for me and many of you will be playing a starring role.
Get ready!! 🙂
What Are You Waiting For?
---
Again, I am thankful to people like Andre, Jeff, Eugene, Partha, Aparna, Roy, Nathaniell (an awesome Mentor) and so many, many others here at WA.
The past 18 months have been some of the most amazing months of my life because of you and Wealthy Affiliate.
If you are sitting on the fence, get off, make some firm decisions about what you really do AND take action!!!
Last night, Frank and I were in Vitaliy's webinar and he urged us to just take action and keep moving forward.
That alone takes you into the top 5-10% of the world with the potential for huge success.
What are you waiting for?
Cassi
CassiOfTroy's Posts
258 posts