My Content & Affiliate Marketing INCOME Just Bought Me A New LAPTOP!
My Content & Affiliate Marketing INCOME Just Bought Me A New LAPTOP!
Last Update:
June 16, 2022

Still In Start-Up Mode
---
My transition into building a Content & Affiliate Marketing business began in October 2019, when I joined Wealthy Affiliate (WA). However, my drive, determination and attitude are all still in start-up mode.
I will probably stay in that gear for another 2 to 3 years.
Why?
Well, I am of the opinion that keeping that rhythm will ensure that I do not lose my hunger or fall off course and lose my way.
I am on a Mission and my Vision is clear.
Reinvesting Some Income Into My Business
---
I make quite a few sacrifices to be able to sustain my business' growth curve as well.
For example, I do not yet enjoy a full-time personal income from my business revenue. The profits that I have received so far have been:
1. Invested in one of my favourite community initiatives - children's education. So far, for 2022, we have supported a primary (junior) school with funds to improve its technology infrastructure.
2. Donated to Zafirah's School of Dance to fund a term's fees for a child who needs it.
3. Reinvested into my business to upgrade some of our tools and equipment.
My Old Laptop Is Hanging On
---
In 2021, I "donated" a new laptop to Zafirah to help her with her online studies and preparation for her exams.
This year, it was my turn!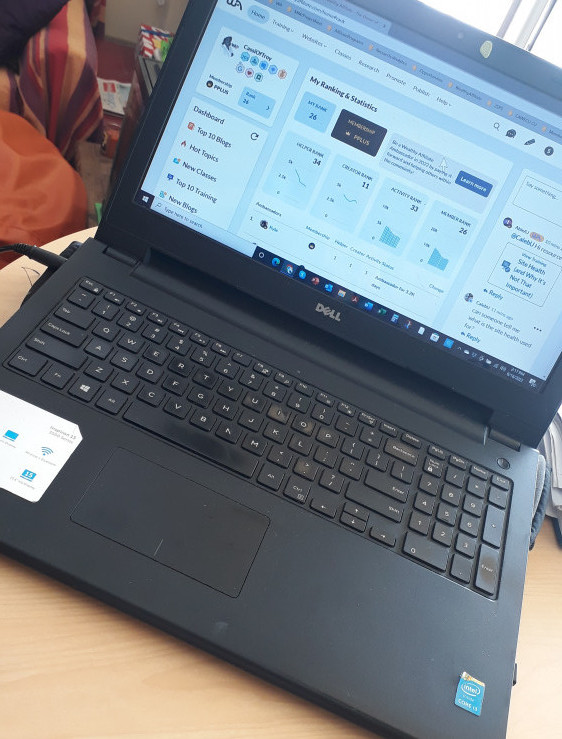 My current laptop is a Dell Inspiron 15 3000 Series with a 15" display and an i3 Intel Core processor.
I cannot even remember when I bought it or how much I paid for it BUT, I have had it for YEARS!!!!
It has started to slow down a lot now and storage is running low. I have upgraded it twice and the Technician told me there were no more upgrades possible.
Finding a new battery, (I have to keep it plugged in), is proving to be difficult as well.
A Spunky New Laptop
---
My recent trip to Florida was a business trip and I used it as an opportunity to look for a new laptop.
It was around Memorial Day and I was able to catch a few sales and bargains. I stayed within my profit budget and was able to acquire this brand new gem of a laptop.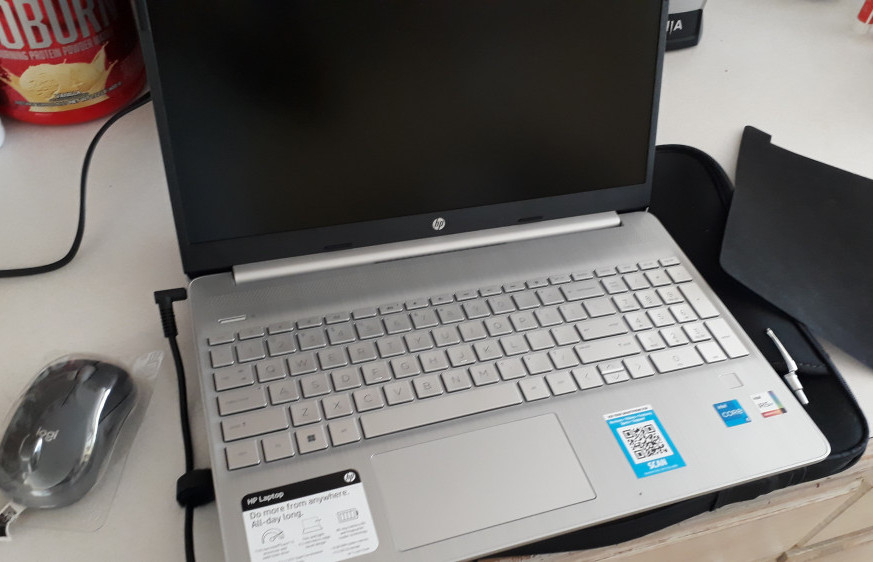 It is an HP Pavilion, 15", i5 Core Processor, Touch Screen with 8 GB RAM and a 512 GB Hard Drive. I know that i7 Processors are available as well but I chose this for the amazing price.
It will more than deliver everything that I need and more.
With the extra funds, I also purchased some accessories like a case and a wireless mouse.
There are some funds left and I will fill up my reinvestment profit bucket again and upgrade my cell phone before the end of the year.
These are 2 critical tools for my business.
Put Aside For Your Growth
---
I know it is easy to spend money as it comes in but, you have to start thinking like a business person from day 1.
Reinvest into your future and your sustainability. It will benefit you in the long term.
What about you?
How are you reinvesting in your business to change your script?
Cassi


CassiOfTroy's Posts
343 posts