How Wealthy Affiliate Community LESSONS Are Multiplying LINKEDIN Results
How Wealthy Affiliate Community LESSONS Are Multiplying LINKEDIN Results
Last Update:
May 09, 2022

This blog post could be about any Social Media (SM) community actually. But today, I am going to share with you how our Wealthy Affiliate (WA) Community lessons are multiplying LinkedIn results for my business.
Our SM learning is intensified in the Online Entrepreneur Certification (OEC) course in Level 4: Mastering Social Engagement. Although I enjoyed this level of training, when I first completed it, I was overwhelmed.
I ran off and joined every SM platform, started making a bunch of YouTube (YT) videos, and looked into creating podcasts - you know the drill.
Things got crazy and time was no longer under my control.
Link Your Niche To Your Social Media Platform
---
Soon, I settled down and realised that if I continued on that path, I would burn out before I was able to achieve anything. The learning was an eye-opener though.
With all that knowledge under my belt, I studied the effectiveness of each SM platform for different niches. All SM platforms are not created equal and work better with some niches.
It comes down to knowing the audience on each platform and what information they are using the platform for.
Building my consulting firm's brand and growing our international reach was my first goal. That led me to Linkedin - the largest and most powerful SM business network on the internet.
Using what I learned in our WA Community, I set out to replicate my successes.
1. Update Profile
---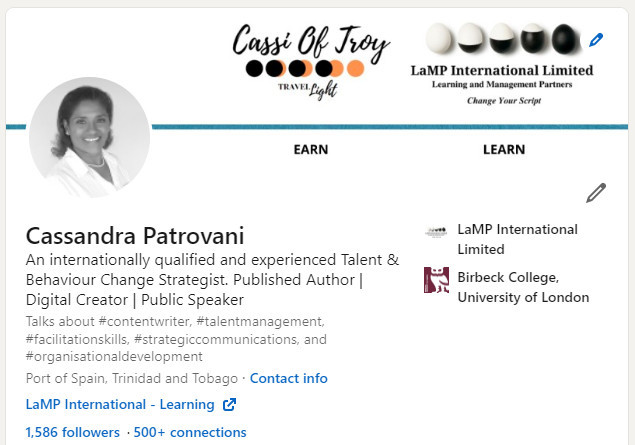 Prior to January 2022, I was not paying much attention to LinkedIn. At the start of this year, I grabbed a few free courses and webinars from LinkedIn about learning the platform. They helped me to better understand how the platform and its community could grow my network and my business.
Keeping your profile updated, and sharing your interests, expertise and objectives, as we do in WA, is the starting point. I shared both my firm's brand and my personal brand.
2. Reach Out And Engage
---
As we learn to do in WA, reaching out to engage members of the community works wonders and makes a big difference. If you want to learn and achieve more, you have to connect more.
That means stepping out of your comfort zone, liking, commenting and supporting. Community members will reciprocate.
Of course, as we do here, it is up to you to make the choices about the content that fits in with your strategy. Align yourself with the people and content that will support your journey.
Do not apologise for that. Just do it.
Grow your following as well. In Linkedin, growing your followers may help you become an Influencer. When you do, many more opportunities will come your way.
3. Be Curious
---
In April, I started following an International Management Consulting network that was sharing content about change strategy. Their content was compelling and aligned with my own.
I asked questions, commented when time permitted and engaged in some discussions with a couple of the Consultants on their platform.
The reward?
At the end of April, I received a LinkedIn invitation from the consulting firm to apply for membership in their prestigious community.
Their members were also reading my content and liked it.
Last week, I received confirmation that my application was approved and I became a member, with the USD $500. membership fee being waived. Today, this announcement appeared on LinkedIn: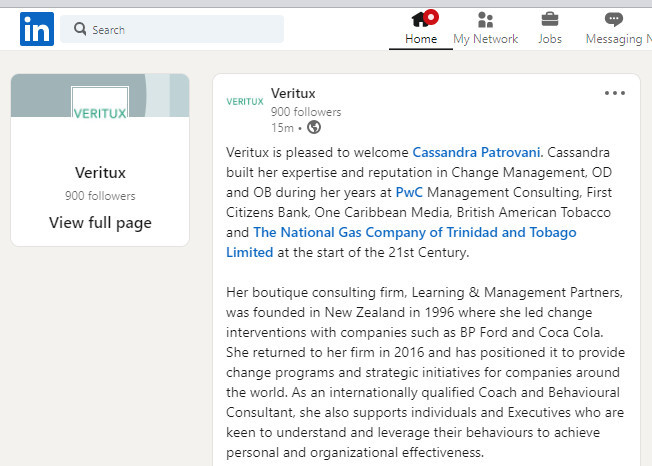 Already, I have started to engage with the community and connected with a Consultant to work together on an engagement in Singapore.
This will also help to build my firm's credibility and create many opportunities for collaboration and new revenue streams.
4. Share Content
---
As my content bank increases, I want to create more avenues to share it. In January, when I began sharing my content on LinkedIn, hardly anyone paid any attention.
My latest share last week on emerging organisational development trends was written using a lot of what I learned from Prince Partha on topic clusters. It was written on 5 April 2022 and is already in the top 5 of my highest ranking content on Google.
I shared it on LinkedIn last week and these are the stats today: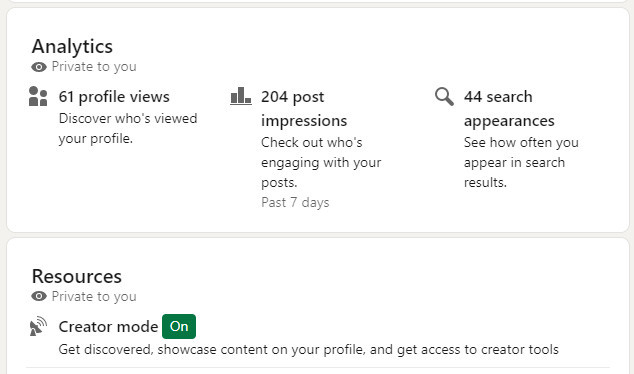 It is getting seen, being read and receiving comments. My profile views and search appearances are also rising.
I shared the article with a link to my website. According to Google, impressions on my website have been increasing sharply since I started my LinkedIn sharing.
LinkedIn has some effective resources, like Creator Mode, to help you get your content noticed. I have turned it on and will be sharing a lot more content in my bid to become one of their influential Content Creators.
Use The Opportunities For Learning And Growth
---
I will repeat - over and over - there are countless ways in which you can use what we learn in WA to earn, create, grow and become respected and admired entrepreneurs and investors.
Everything that you need to know begins right HERE.
Use every opportunity to change your script.
Cassi
CassiOfTroy's Posts
333 posts