How 30 Hours Of SELF-EDUCATION Immersion Can Change Your Script
How 30 Hours Of SELF-EDUCATION Immersion Can Change Your Script
Last Update:
August 15, 2021

A Weekend of Self-Education
---
Every year, I re-invest from my business earnings, in my self-education. This weekend, I am completing 30 hours of self-education immersion with Anthony Robbins and Dean Graziosi for the Mastermind World Summit 2021.
It is nothing short of phenomenal!!
This is not a sales pitch in any way but just a reminder to not neglect your own development and personal growth.
Preparing to Coach
---
An important aspect of my business construct is being a life-changing Coach to Solopreneurs and Entrepreneurs.
I want to be able to help my Clients not just see their potential but more so, LIVE their potential. WA will help them achieve financial success but they also need to become successful human beings.
In May, I invested in Tony and Dean's Project Next and for the past 3 months, I have been burning the midnight oil and training.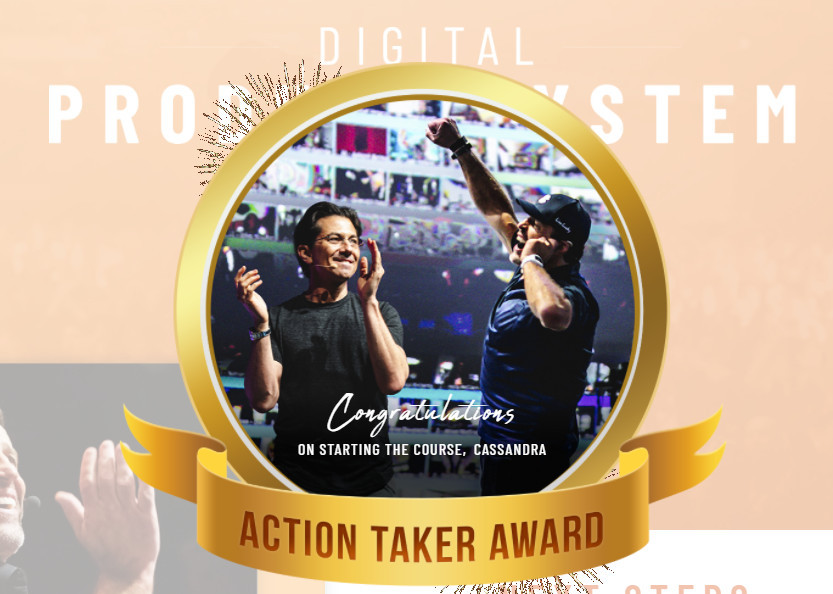 I graduated in July with an overall rating score of 95%.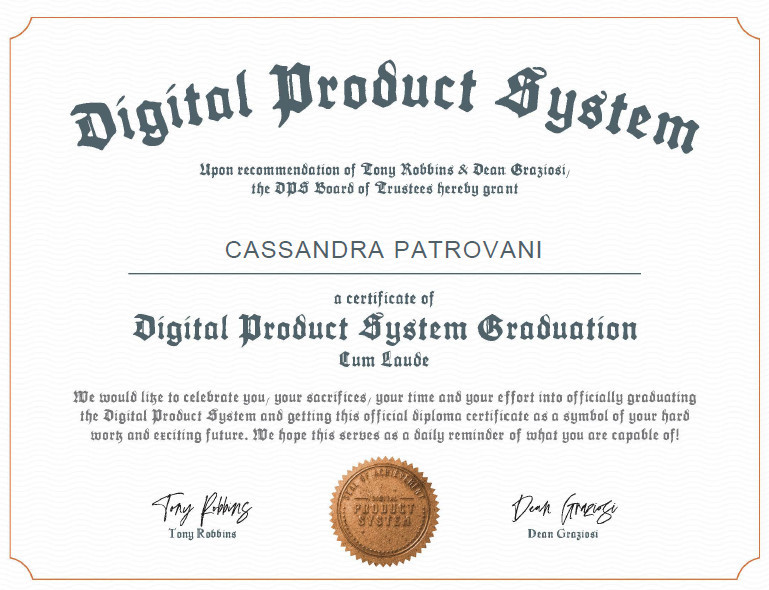 Along the way, I picked up some awards too and was voted a Rising Star.
Thank You to Our Wealthy Affiliate Community
---
I must first thank Roy (roysinOnline) for the invitation to participate in Tony and Dean's Power to Pivot earlier this year.
That led me to their DPS and Mastermind training and to now having the coaching training and systems I needed to expand my online business services and my brand, Cassi Of Troy.
In our Wealthy Affiliate (WA) community, I have learned the value of stepping out and supporting the success of others, meeting people where they are and helping them to push through and see their strengths.
At the end of the day, that is the essence of being a great Coach.
I could not have achieved this so successfully without the support I receive in our community every day.
Thank you, to each one of you!
Mindset IS Everything!
---
One thing that I believe even more now is the fact that, for most of us, it is not our skills, the processes or the systems that hold us back.
It IS our MINDSET and our BELIEFS!
If you tell yourself you can't, you won't.
If you tell yourself you can, you WILL find a way.
WA gives us ALL the tools, resources and support that we each need to succeed BUT, if your mindset and beliefs are telling you all the reasons why you cannot succeed I guarantee that you will not.
I encourage you, urge you actually, to invest in your resilience, mindset and personal growth to take yourself to the next level.
There is a self-education revolution happening and we are a big part of that.
This is the time to CHANGE YOUR SCRIPT!!!
Enjoy the rest of your Sunday!
Cassi
CassiOfTroy's Posts
288 posts