5 Ways To INCREASE Your WEALTH At Wealthy Affiliate
5 Ways To INCREASE Your WEALTH At Wealthy Affiliate
Last Update:
July 04, 2022

What Does WEALTHY Mean to You?
---
This morning, my 14-year-old Toyota Prado is getting some much-needed TLC. Our country's roads are hell to drive on and it is important to make sure that your vehicle is in top condition.
So, on the drive to my mechanic, I started to smile thinking about how you are able to increase your wealth at Wealthy Affiliate (WA).
Have you ever given that any thought? Or, do you just focus on the money - the 'Affiliate'?
Well, here are my thoughts on at least 5 ways in which WA helps you to increase your wealth.
1. Your Time Increases In Value
---
So, here I am writing this WA blog post, in my mechanic's garage, while enjoying some good conversation, sunlight and fresh breeze.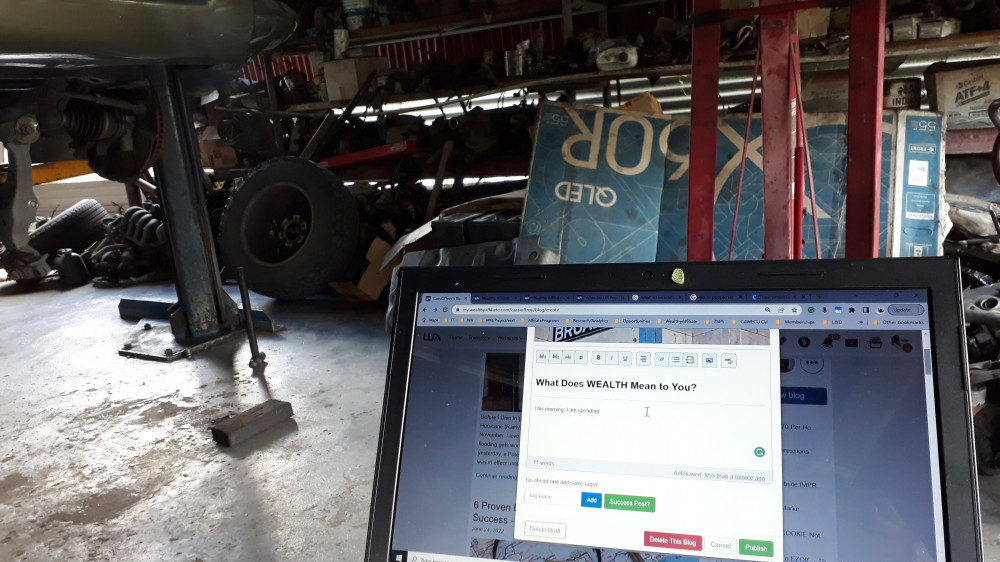 If I was in a traditional offline, office job and I had to work today, I would not have been able to achieve all that I am achieving in these 3 hours.
My vehicle is being serviced.
I am strengthening my relationship with my mechanic and enjoying some good conversations and light laughter.
The blog post I was researching yesterday for one of my websites is now completed. I will publish that post later today.
I completed a 30-minute coaching session with a Client and earned some income.
And, I am writing this WA blog post and communicating with a few WA members as well. Someone on the internet may read this blog post, join WA and become a Premium or Premium Plus member and I may earn some commissions.
2. You Have Fun While Being Productive
---
Being a member of WA is fun. You get a lot of enjoyment from being a member of our community.
Learning comes as a natural part of who you are and how you produce for your business.
Yes, in the beginning, it may feel a little different and uncomfortable but that happens with anything that is new and that challenges you to become better and do more.
Trust the process and do not put so much pressure on yourself.
3. Your Skills Become Invaluable
---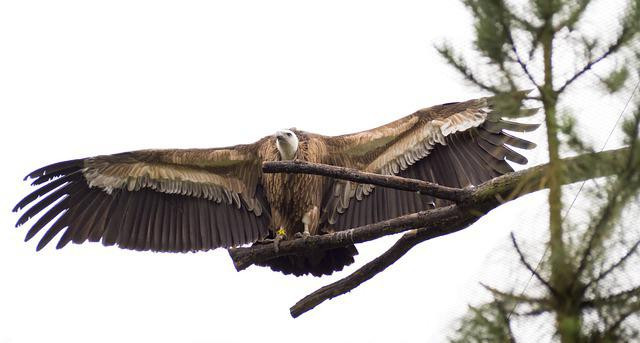 As you spread your wings, lighten up and dive deeper into the training, you will find that your understanding strengthens as does your skill sets.
Think about how much you learn in WA. There really is no reason to go anywhere else. Just follow the training, and tap into the experience of some of our other successful members like:
Prince Parha
Magical Jay
Coffee-Driven Nathaniell
Ripping Roope
Delightful Queen Diane
The great thing is that these skills will make you more marketable and increase your earning potential.
Make sure you use them!
4. You Make Genuine Friendships
---
Genuine friends are those who sometimes tell you things that you may not like to hear but are what you NEED to hear.
Take Prince Partha for example.
He is constantly pointing out our mistakes and pulling us back on track with his fantastic mind-blowing lessons. Just following him alone will get you on the right track and achieve success in no time.
Trust me!
The Prince, like the majority of us here, follows the tone that Kyle and Carson set. We are welcoming and supportive and we want to see you succeed.
However, genuineness means that sometimes, we may have to be clear, direct and firm for you to get the point.
Listen and be open to instruction.
5. A Village Supports You
---
I was timid and somewhat broken when I joined WA in October 2019. Having made the decision to leave my full-time, Executive, offline career, I felt lost and alone.
Within a few months, after the feeling of being overwhelmed and sceptical wore off, I realised that our WA community was my village, in the truest sense of the word.
The encouragement and upliftment that I have received from our members are priceless and, for me, are the wealthiest gifts I have received.
I value them more than anything else and they are truly priceless.
My Closing Thoughts
---
As a member of WA, you are part of something so much bigger than yourself. It means that you are never alone.
Your membership fee is the ticket to enter one of the most life-changing and richest experiences that you can ever gift yourself.
I believe that if you change your script and think more about the Wealthy, the Affiliate in you will gently find its way.
Cassi
CassiOfTroy's Posts
343 posts