1 Blog Share 1,000 Website IMPRESSIONS Per Week! So Excited!
1 Blog Share 1,000 Website IMPRESSIONS Per Week! So Excited!
Last Update:
May 11, 2022

Today, my sharing will be concise. Blame Prince Partha and the Queen because they have us all busy.
Something magical happens when your efforts surpass your understanding and you start to see success rise.
I could not contain myself this morning.
1 Bog Share
---
I recently shared some of what I was doing to promote our firm's content on Linkedin. Things are progressing nicely. I am getting noticed and my content is being read.
Last week, the blog post I shared, kicked off with over 200 views in 1 day.
Those views have continued and have resulted in that article now ranking 1st in my website's top content over the last 7 days.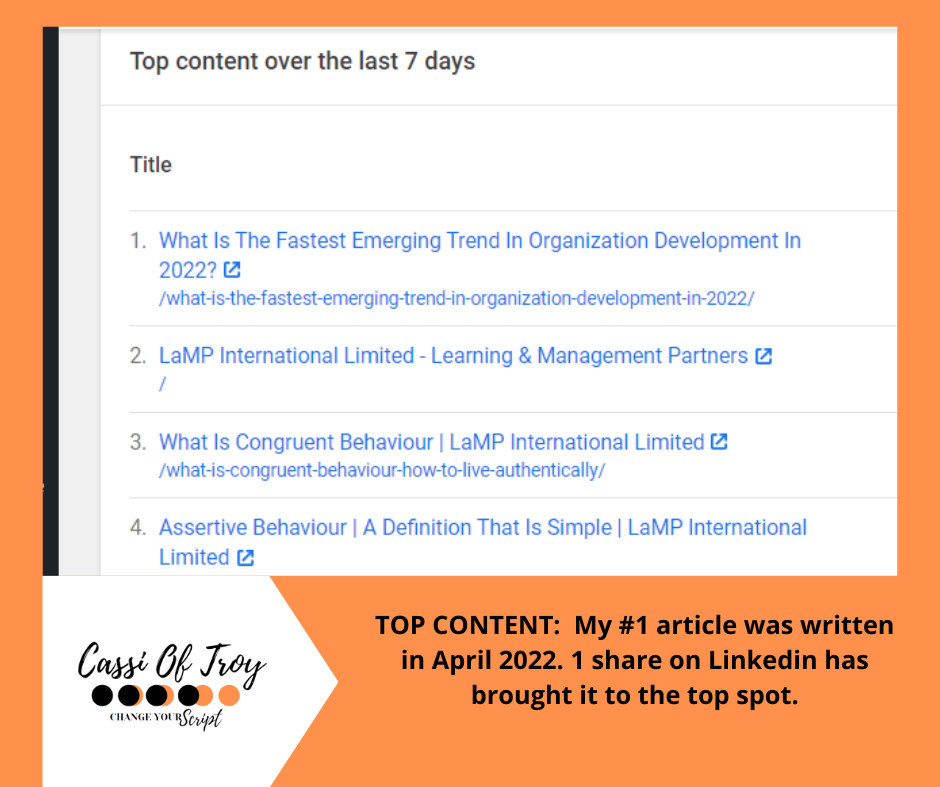 It has surpassed the keywords that made us a Google authority over the past few months.
1 week!!
All I did was share the blog post on Linkedin.
1,000 Website Impressions Per Week
---
My goal is to achieve at least 4,000 impressions per month by the end of May 2022.
I know it does not sound like much but remember that this is a unique and very special professional niche. I knew, going in, that it would take time and precision to take off.
This morning, I was pleasantly surprised to see that impressions for the last 7 days were over 800 (up 20%).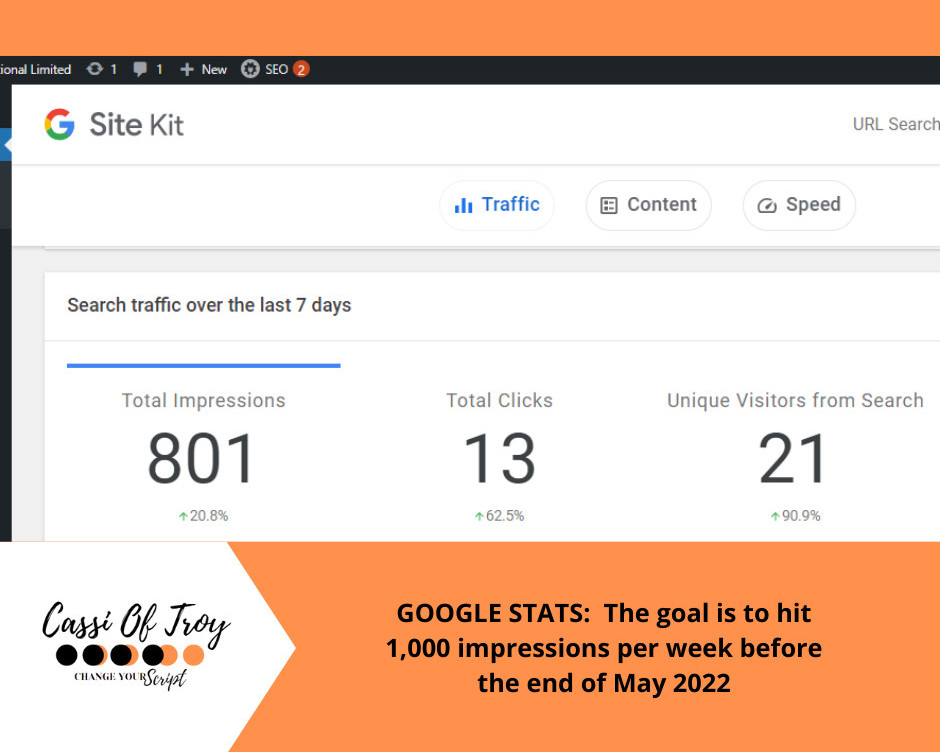 Clicks and unique visitors are also heading in the right direction.
In checking, this is all because of that 1 blog post that I shared that continues to trend and be viewed.
Follow The Training And The Prince
---
There is nothing that I have achieved that you cannot also.
Keep following the training, doing classes, writing and putting into practice what Prince Partha shares. That's when everything started to come together clearly for me.
I'll be monetising this website in a big way soon, just as the Prince advised.
Cassi
CassiOfTroy's Posts
345 posts