Better every day blog, day 3
Last Update:
September 20, 2021
Don't follow your Passion, Lead It.
Good morning everyone. Here I be on day four of my new self challenge of blogging every day. Today I am trying this on my Tablet, and yesterday at church I took photos with this tablet of my work. The LED Video wall I have been setting up and taking down every Sunday now for the last 15 weeks.
---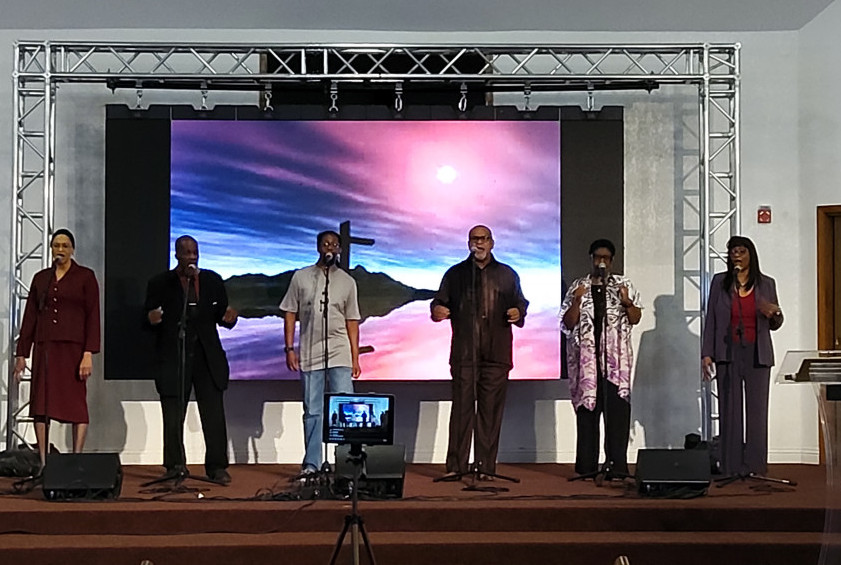 One friend said I got lucky getting this gig, maybe however I consider luck this way, being prepared when opportunity shows up, or, as it was for me, being willing. Last year I was working hard trying to stay away from Video wall. However, they are becoming more and more popular, the days of projection screens are fading away. I was helping my old room-mate with this gig, then I got a call and this became my gig. I have been sent to Moab Utah to do a LED wall, and even set them up for parties in back yards.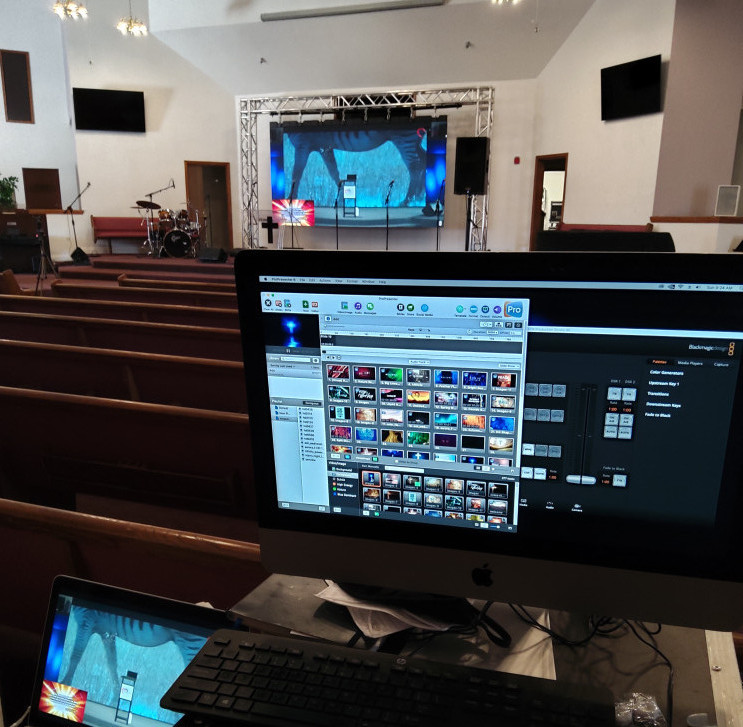 There is my little work station, some times called front of house. 2 puters and gear in the rack to make the LED wall work, and move from one puter to the other. I have my choice of the live feed to put on the wall, or I can use the images in the other puter to put on the wall. Fun for us ADD types, and I love setting up my options for different moods and such. It is a lot of fun, and a lot of work. There are 32 panels in there to make one screen with two different cables per panel to get the whole thing to talk to each other and get them power. Four rows of 8 panels to set up and take down every Sunday.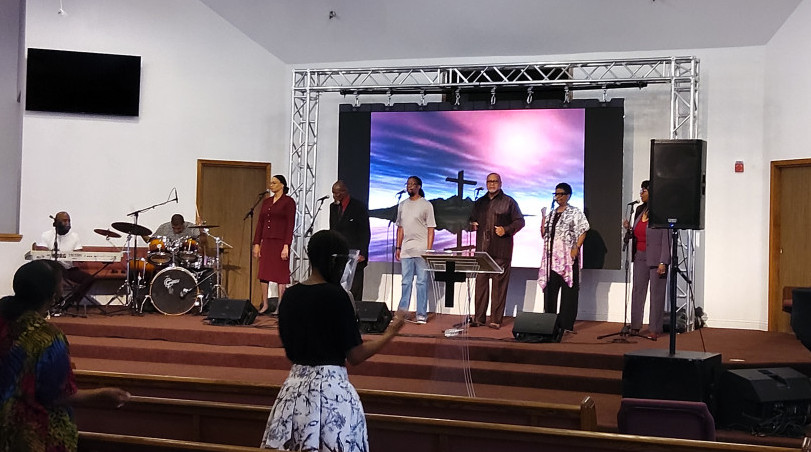 So, This is another new practice blog that I am trying out on just my WA community learning how to get this writing part of things mastered. Today I used my Tablet, was a bit challenging getting the pics in here for the lay out is different from on my laptop, however the same tools are still here to be used just as they are on my laptop. Now when I see someone on live chat asking about if they have to have a puter to work in here, I know the answer for I have made it work without one. WA Rocks. And now for an update on the pic that failed me yesterday.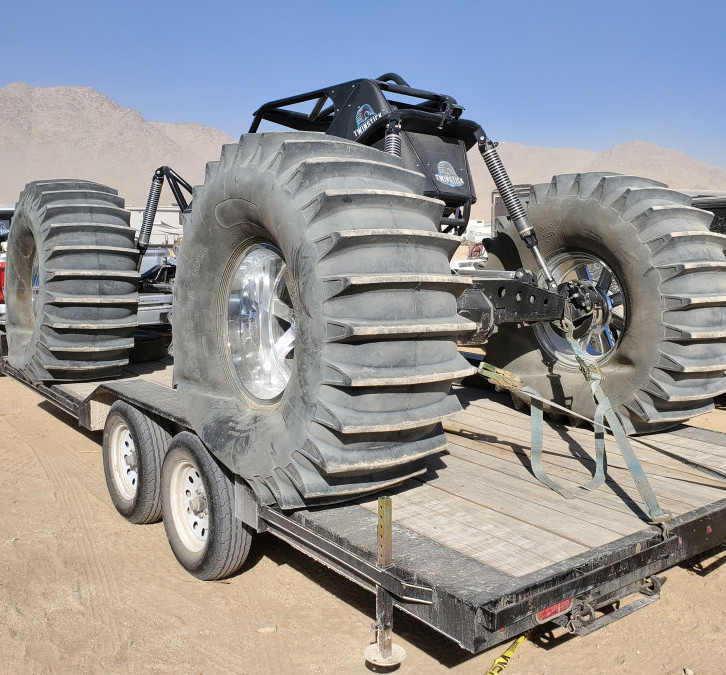 Okay, my bad, that pic is not in my file here at WA and I am not on my phone where to pic lives, so here is a fun pic of the King of the Hammers event I work every year at the beginning of February. Did someone ask for big tires, well there you go. Big ol sand tossing tires. That rig was awesome!!