Black Friday to Cyber Monday 2021 - The BEST SALE EVER
Black Friday to Cyber Monday 2021 - The BEST SALE EVER
Last Update:
November 24, 2021
Are you getting tired of working for someone else? If you take advantage of this Black Friday to Cyber Monday 2021 Sales Event, you could be your own boss within a year. How? Read on.

THE WAY WE BUY HAS CHANGED FOREVER
Back in 2019, the world was gripped by a global pandemic. Countries were shutdown, business and the economies came to a halt and many people lost their jobs and way of life.
However, millions of people were still able to make money and in many cases they made even more money. I'm not talking about some politician, big investment banker or stock broker.
The people I am talking about are the ones like you and I, that earn money over the internet. The pandemic forced people onto the internet to buy things they normally bought in person.
For those of us who promote products and services, we maintained our level of income if not gaining more. That's one of the beauties of earning revenue on the internet and there is more.
When you have an online marketing business, no natural disaster or even a pandemic, can stop you from making money. Your income can happen at any time, even while you sleep.
This is why you should not pass up this Black Friday Sale at Wealthy Affiliate (WA). Like any business you create, you need training and resources to grow and operate it properly.
DO NOT MISS THIS SALE EVENT!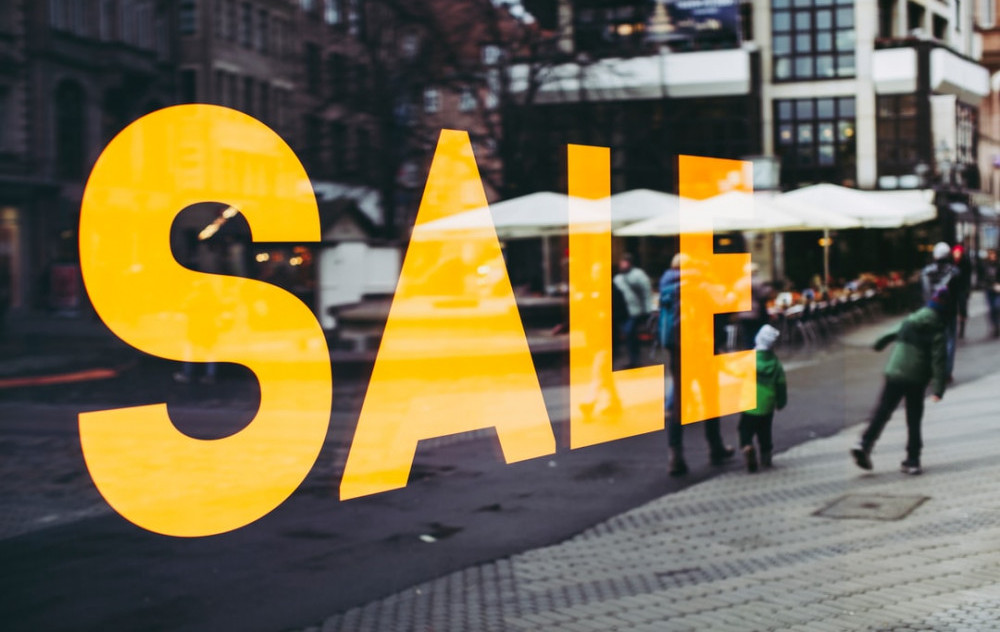 Every year in November, WA offers an amazingly huge savings on yearly memberships. These savings are not just for one time. You are locked in to this low cost membership every year.
For example, when I joined in August 2013 I was paying the monthly membership price, it was $47 USD back then, now it is $49 per month. Yearly membership was $359, now it's $495.
When the WA Black Friday to Cyber Monday Sale was announced, I seized the opportunity. I was already highly impressed with all the training and resources I had at my fingertips.
I was ready to spend the regular cost of the yearly membership price, but the sale price was a no-brainer. When Kyle said that I would be locked into that sale price forever I took the offer.
Despite the fact that WA raised the cost of the yearly membership from $359 per year to $495, I still only pay $299 every year since 2013. That's almost a $200 saving for me every year.
NOW IT IS YOUR TURN TO SAVE AT LEAST THIS MUCH! You will not find a better opportunity to learn and earn money online than at Wealthy Affiliate. That's 100% FACT!
HOW YOU WILL MAKE MONEY ONLINE?
Before I forget and end this blog I just want to briefly explain how you can make money as a member of WA. The core training teaches you EVERYTHING about Affiliate Marketing.
What is Affiliate Marketing? It's the promoting of other people's products for a commission. It is safe to say you most likely bought something online that was through affiliate marketing.
Have you ever read a review of a product, then clicked on an Amazon link within that review? If yes, then you just purchased that product via the affiliate marketing of an Amazon product.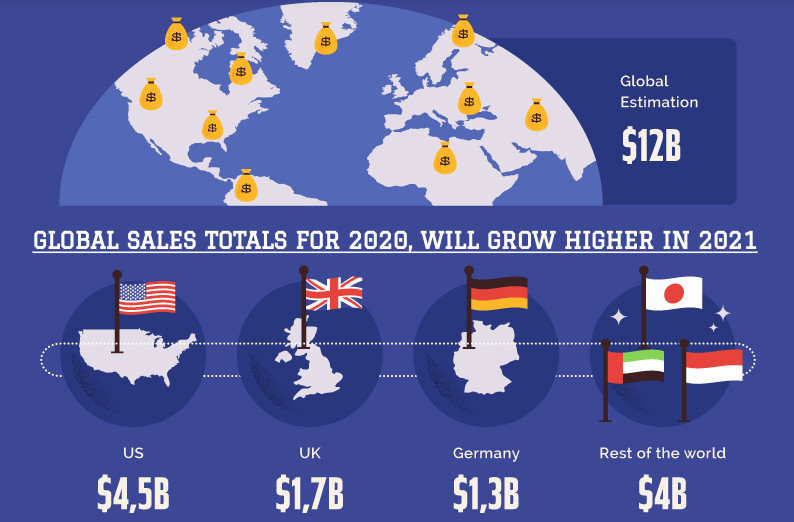 In 2020, Affiliate Marketing was a $12 Billion Dollar per Year in sales industry. We do not yet know how much more 2021 will be but it should be around $14 Billion based on past growth.
What I like best about Affiliate Marketing is not having to buy, stock and/or ship any products. All I do is promote products on my website and on social media using my affiliate link.
Since the internet never shuts down, an affiliate marketer can earn an income 24/7 and no natural disaster or a pandemic will stop it. This is why I joined Wealthy Affiliate 8 years ago.
EVERYTHING YOU NEED UNDER ONE ROOF
Since joining WA in 2013, I have come to know several of the nearly 3 MILLION worldwide members. Some of them I would even consider to be friends. It's a well respected community.
The training here is Top of the Line! It is the easiest and most comprehensive training on the internet. Why? Wealthy Affiliate updates it every 2 - 3 years to keep it up to industry standards.
Wealthy Affiliate gives you more than just training for one low yearly membership price. You get 24/7 help & tech support, access up to 10 websites to build with hosting, that alone is worth it.
There are way too many perks to list here, and I don't want to make this blog any longer. All I will say is, with everything you need for success under one roof, there's no one better than WA.
BASIC PREMIUM MEMBERSHIP COST
Premium Monthly Membership = $49/month
Premium Yearly Membership = $495/year ($93 Savings)
Black Friday Sale for Yearly Premium = $299/year ($196 Savings)
Wealthy Affiliate will ALWAYS give its members much more for a lower cost. It is one of the many reasons they've been in business since 2005 and steadily growing, they care about us.
Speaking of giving us members more bang for our buck, WA also offers a Premium Plus Membership package. Way more perks than Basic Premium, but again, well worth the cost.
PREMIUM PLUS MEMBERSHIP COST
Premium Plus Monthly Membership = $99/month
Premium Plus Yearly Membership = $995/year ($193 Savings)
Black Friday Sale for Yealy Premium Plus = $499/year ($496 Savings)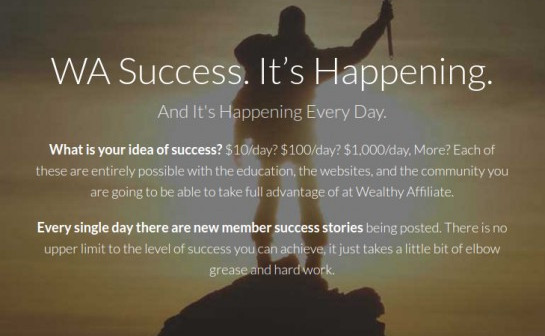 WHEN OPPORTUNITY KNOCKS...BE YOUR OWN BOSS!
I will be straight up honest with you, as I always believe in that famous saying, "honesty is the best policy." You can be quite successful without joining the Premium Plus Membership.
Personally I have not upgraded. I am still a Basic Premium Member and have done quite well. I will upgrade eventually to get the perks, but I just want you to know you do not have to.
I recommend becoming a Basic Premium Member first, take the training, build your business, grow it, and if you feel like it later on, only then should you upgrade. Don't feel like you have to.
However, DEFINITELY take advantage of the Black Friday to Cyber Monday 2021 Yearly Membership Sales Event. This opportunity alone will give you a jumpstart to your success.
Do not procrastinate! This Black Friday Sale will only last 4 days and you will miss out on the best opportunity to learn to be your own boss in a $12+ Billion Dollar Global Industry.
No Buying! No Selling! No Experience to Start! Choose your own direction! Work at your own speed! Be Your Own Boss! Take advantage of this Wealthy Affiliate Sales Event NOW!
Boomergp08's Posts
445 posts