Can I have duplicate content on my own blog?
Can I have duplicate content on my own blog?
Last Update:
October 15, 2020
Hi, I looked around here on WA but couldn't find a clear answer. It seems a simple issue.
I'm doing a post in a "How to..." series and at the end I was
going to have a FAQ section. I have already written the first post a few months ago and now want to write a second/similar post but different topic. This FAQ section will be almost identical to the post I am about to write. I use tools to ensure my content is not duplicate and know I will get warnings when I write this FAQ.
Another example is I have an "About John Stanley" at the bottom of each post that is the same.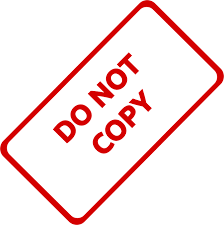 QUESTIONS:
1. Can I have exact duplicate FAQ content on my website (i.e. 1 post has an FAQ section that is identical to another post)?
2. If not, would I have to link to a separate FAQ page
Any other suggestions welcome

25 Oct 2019 DECISION: Thank you everyone. Based on the comments and Keisalina9's link to Kyle's comment on another post, my course of ACTION will be:
1. NOT have that same FAQ's in two different posts
2. Either Curate the content (meaning amend the FAQ's to be different between the two POSTS) OR
3. Create a separate FAQ PAGE and link both posts to it.


This is a comment quoted from Kyle, WA, Co-Owner in response to the subject of'duplicate content.'

* * * * * * * * * * * * * * * * * * * * * * * * * * * * * * * * *

Featured Comment by Kyle, October 16, 2019.

"Google does not like duplicate content and you will instantly lose all credibility and ranking potential within Google as a result of this. This is absolutely going to curb any chances of success with your website.

All your website content should be 100% unique. Sometimes you may need to quote something or curate a component of the content, but I don't recommend that you have any more than 5% duplicate content on a given page (ideally you would have zero).

Unique, quality content is what will lead to rankings!"

SUPPORTED by Google's guidelines on Duplicate Content, notably the parts on Minimize boilerplate repetition and
Minimize similar content.
JohnJStanley
Premium Plus