Today is My Birthday But the Meaning is More Important
Last Update:
March 24, 2021
Not only is it a Birthday as today I turned 63, but the meaning in the numbers given holds a special meaning and added confirmation from above. This is of more importance than just a Birthday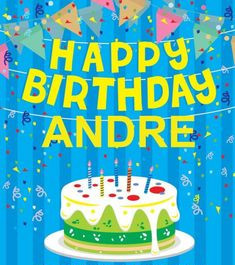 Why is this Birthday so important than any Other Birthday?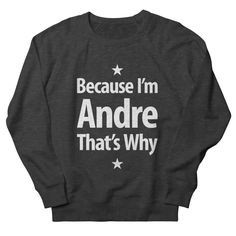 I had to put them in but Let me explain.
I know some here know about Numerology and the meaning of numbers as and such when you read into it further, it has much-added meaning.
For me, confirmation to some things I have been meditating on for a while.
Let's look at the age number as the general statement goes, "Age is Just a Number," but in reality, it is more than a number as below.
So today, I am 63 with numerology you normally break this down to a single-digit which can become anything from 0,1,2,3,4,5,6,7,8,9 these are the numbers of life cycles if you wish 10 is normally the beginning to a new cycle which again become 1
However, some numbers are not broken down further due to them being known as power numbers such as 11,22,33,44 and so on, including triple and quadruple numbers many may see here and there such as 111 or 11-11, and this continues.
So for me, the age 63 = 9
In numerology, the number nine is the last number of the cycle, meaning the dawn of a new era in life's journey; it is also the last of the material cycle.
Nine is composed of the three trinities, such as 3X3, which equals 9 as is the principle of the sacred Triad to the utmost expression one can have.
Nine represent balance, order, and perfection (though the last is not of the material plane as life on earth is never perfection but one that is aimed for when moving towards the next level)
Nine offers sympathy, compassion, generosity, kindness, all that help feed the fruit on the tree of life.
This is what I have been aimed for, not for my own personal journey in life but also for helping from fellow family members here in Wealthy Affiliate.
I would like to this I have done my part in this regard to various members along my Seven years here (Interestingly, 7 is a spiritual power number).
Here is another interesting meaning of the number nine look upon at a different angle.
N = infinitely as the nth degree
I = Himself, itself, Herself
N = infinitely as the nth degree (double the impact)
E = Consciousness
To Top It Off
My Date of Birth
25thMarch 1958 or in numerology 25+03+1958 = 33
33 is also known as a power number but also an Angel Number as well
Again the number 3 (trinity) is represented here, with double the energies hence being power or Angel number.
33 represents many areas I have been striving for during my spiritual journey in life. Today gives me much value and deeper confirmation I am on the right path spirituality at least.
I am still working on the physical, but the spiritual is of more vital importance for me.
Here we have the meaning or expression of 3 representing manifesting and the manifestation of personal attribution being visualized and sought.
Some of the number 33 relates to attributes of expansion, encouragement, assistance, self-expression, and much more.
Interestingly, many of these are what I have been striving to provide here, along with what I mentioned with the number nine.
It is no coincidence these have been happening over the years, and to this day, I am still helping, supporting, and assist to the best abilities I can here in WA. (well, I believe I am)
Which has also helped me to gain a better foothold in life's journey.
33 is also a master number associated with Ascended Masters.
I am not saying I am one of them, but I know I have been communicating with them on many occasions over the years, along with other higher energies of the light.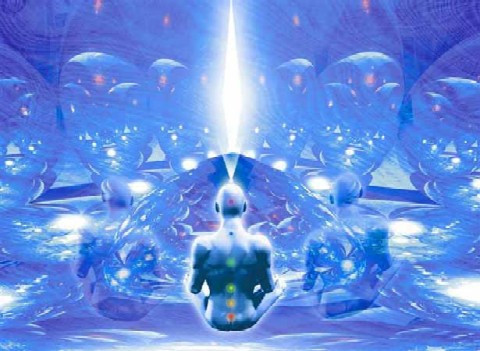 This could be similar to someone praying verbally or within a mediation that I do both and having general conversation knowing they are listening and trusting in life's process.
Number 33 is about knowing that all things are possible, and as you start to seek peace, clarity, and love from within, there is nothing that cannot be achieved at any level in your life path, physically or spiritually.
It all Adds Up


Again the Number 3 (Trinity combines here as a whole)
Birthday 25031958 = 33
Age 63 = 9
Years in Wealthy Affiliate =7
As I said, there are no coincidences in life, yet these combinations I see now at this point are a powerful and significant one at that.
Not just one area but all three combinations of numbers Date of Birth, Current Age, and Years in Wealthy Affiliate in which I only turn seven Years in Feb this year, by the way.
The spiritual combines with the Physical if you like to see it that way.
I need to work on the Physical body now, LOL, but that is a life progression.

Well, at least for me.
What do the numbers mean for you?
Perhaps you can look at your numbers as I did and see where you are standing at a higher point in life, and you will be surprised how well you are already moving up in life's lessons.
Just Google numerology or look up the meaning of a particular number; you will find many sites that will give you more than one answer or interpretation that you very well need to know.
So as you can see, sure it is my birthday, but the meaning with the numbers is more than a number, and when you look at all the combination of numbers that are occurring for me right now, you could say in a way with the term "The stars are in alignment" and the moment is now.
Wishing you all a wonderful day; continue to strive forward, and as you do, you will achieve much more than you may realize at this moment in time.
Sending you many blessings from m the Heart and Soul within me.
I know you are more capable of many things in life as we advance.
In Love and Light, we are
Namaste
Andre
Apache1's Posts
163 posts